This TV Analyst May Be the Next New York Knicks Coach—and It's Not Charles Barkley
In the long search for a successor to Jeff Hornacek, those executives in New York charged with tracking down candidates for the new Knicks head coach may have stumbled across their man on TV.
Even though he's never had a coaching job in the NBA, the Knicks are set to interview TNT analyst Kenny Smith on Friday, according to ESPN.
Smith, who played in the NBA from 1987 through 1997, has been working as an analyst for 20 years. While Charles Barkley may be the more well-known analyst on NBA on TNT, it could be Smith moving on. He has also been a key member of Inside the NBA, alongside Shaquille O'Neal and Ernie Johnson Jr. Smith.
A point guard in his playing days, he has never been in a coaching role. He does have a good C.V. from his time on the court in the 1990s, when he won back-to-back NBA championships with the Houston Rockets.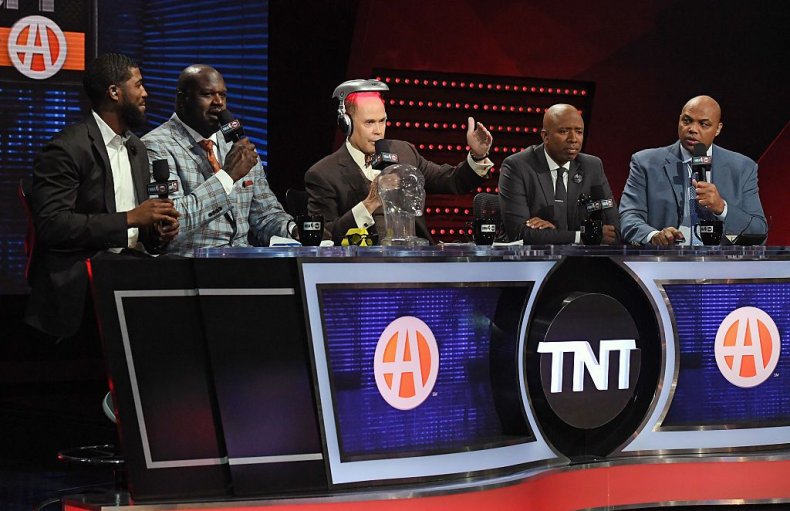 News of Hornacek being fired broke last week following a victory over the Cavaliers in Cleveland. Hornacek finished his time at the Knicks with a 60-104 record, and the search for someone to improve that began.
Read more: Five contenders for New York Knicks head coach as Jeff Hornacek is fired
Reports suggest the men in contention for the job include former Memphis Grizzlies head coach David Fizdale, who was fired in November after a 7-12 start to the season. He has experience of winning the NBA championship, having been an assistant coach at the Miami Heat in 2012 and 2013.
David Blatt, currently in Turkey as coach of Darüşşafaka, is one of the leading contenders. He was head coach of the Cavaliers for two years and so has experience at the top of the game.
Other contenders include TV analyst Mark Jackson, a former Knicks All-Star and coach with the Golden State Warriors, as well as former Nets player Jerry Stackhouse, who interviewed for a position in a player development role with the Knicks in 2013.
This TV Analyst May Be the Next New York Knicks Coach—and It's Not Charles Barkley | Sports