Five Contenders For New York Knicks Head Coach As Jeff Hornacek is Fired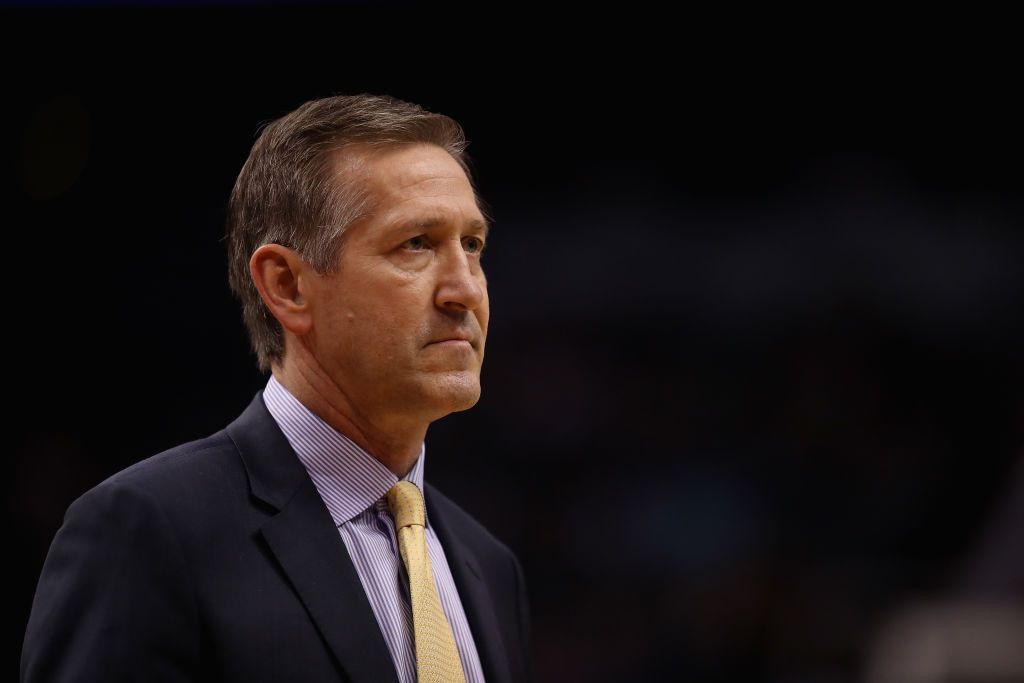 Just hours after the New York Knicks beat the Cleveland Cavaliers, head coach Jeff Hornacek was relieved of his duties.
According to ESPN, Knicks president Steve Mills and the team's general manager Scott Perry told Hornacek he was fired after they returned to New York after beating the Cavs 110-98 at the Quicken Loans Arena.
Hornacek finished his time at the Knicks with a 60-104 record, leaving the team looking for a replacement. Here, Newsweek takes a look at five potential candidates to take to the Knicks bench:
David Fizdale
After 18 months in charge at the Memphis Grizzlies, his first job as a head coach in the NBA, Fizdale was fired in November after a 7-12 start to the 2017-18 season. The Grizzlies said "a change in course was necessary to move forward and provide the team and organization its best chance at success." Fizdale won the NBA championship twice while an assistant coach at the Miami Heat, in 2012 and 2013.
David Blatt
Unlike Fizdale, the nomadic Blatt is currently in a job. After two years as head coach of the Cavaliers, Blatt left the NBA and the United States to take over as coach of Turkish team Darüşşafaka in 2016. His coaching career has taken him from Israel to Russia, from Italy to the U.S. and to Turkey. But now he could be set for a return to the Eastern Conference with the Knicks.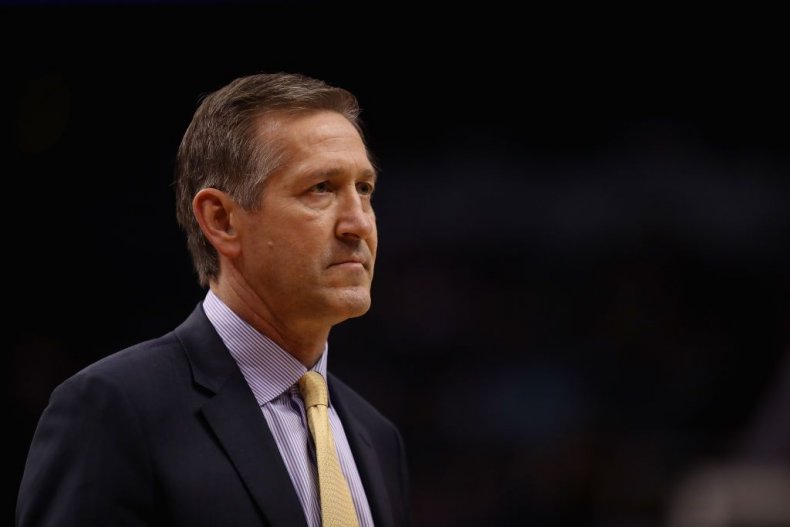 Mark Jackson
An NBA All-Star during his days playing for the New York Knicks from 1987 through 1992, Jackson is already well-known by the team and supporters. He was named Rookie of the Year in 1988 and, in 1997 while playing with the Denver Nuggets, he was the NBA assists leader. His sole coaching job was with the Golden State Warriors from 2011 through 2014, and otherwise has done work as an analyst for various networks.
Jerry Stackhouse
Stackhouse is already known to president Steve Mills. Back in 2014, in his position then as general manager, Mills interviewed Stackhouse at the Knicks for a position in a player developmental role. Stackhouse retired from his playing days with the Nets in 2013. Since then, he was head coach of a USA Select Team in Italy and assisted Dwane Casey at the Raptors for one season.
Ettore Messina
As a head coach in the EuroLeague, Messina has won the championship four times. He currently works as an assistant coach at the San Antonio Spurs and has done so since 2014. Before that, he was also had a consultancy role with the LA Lakers. The 58-year-old has been head coach of the Italian national team twice, with his latest stint coming to an end in 2017 having failed to qualify for the 2016 Olympics.
Five Contenders For New York Knicks Head Coach As Jeff Hornacek is Fired | Sports