NBA Owner, and Houston Billionaire, Lays Off 45,000 Employees as 'A Favor' to Them During Coronavirus Pandemic
Tilman Fertitta has been a businessman for several decades, and he said his experiences led him to laying off about 45,000 employees during the current COVID-19 crisis, otherwise known as the coronavirus pandemic.
Fertitta not only owns the Houston Rockets of the NBA, his $4.8 billion portfolio also includes ownership of the Golden Nugget Casinos and a vast amount of restaurants.
According to Forbes magazine, Fertitta is the No. 414 among the richest people in the world, and was ranked No. 140 on the Forbes 400 in 2019. The 62-year-old billionaire, who also owns Texas-based Landry's Seafood House, Bubba Gump Shrimp Co. and Saltgrass Steak House, told Fox News guest host Brian Kilmeade that he has been through financial difficulties before, and that laying off employees was for the betterment of the employees themselves.
"You know, Brian, I went through the '87 crisis, the 2000, the 2008," Fertitta said on FOX News' Ingraham Angle show Saturday while speaking to Kilmeade, according to the Houston Chronicle."You're doing the people a favor if you get them furloughed first, because you have them first to unemployment line after the severance that you give them. It's a trick that I've learned many years ago."
Fertitta added that worldwide layoffs and the sweeping pandemic that shutdown business around the country left him no choice.
"It's just unimaginable," Fertitta said. "We've all had to do little layoffs over the year. But you have to basically shut down the whole company. When you think of having amusement parks, aquariums, a basketball team, casinos all over the world—and nothing is open. It's just like a sci-fi movie you'd never believe."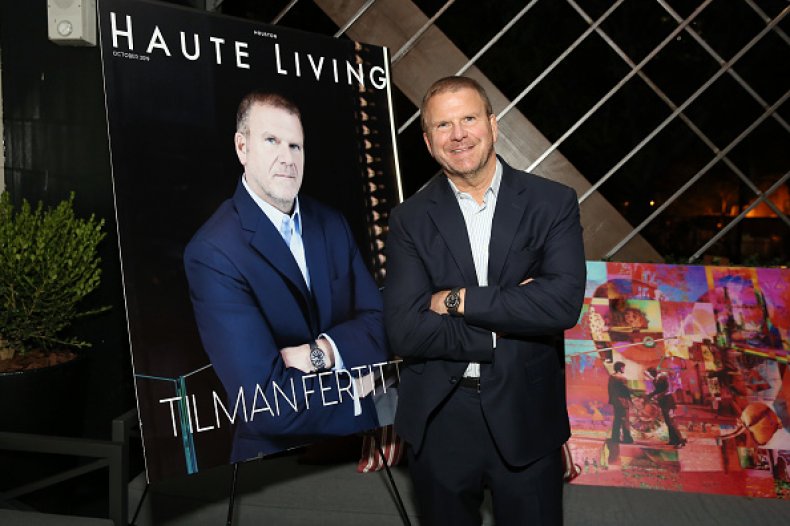 Fertitta said that with even as his much wealth, it might be hard for people to understand why he had to swing the axe on so many jobs at one time.
"This is what people don't understand, is that we all pay today, yesterday's bills with today's money," Fertitta said. "And when we just got shut down in a 48-hour period, you still have a payroll and severance, $100 million for me because my payroll is $1.5 billion a year."
Fertitta agrees with trying to open business back up by the beginning of May for both the mental and economic health of Houston and the country.
"They were 100 percent right, and we've got to do this to the end of this month, and we've got to start opening up in May, not only on the financial side, but on the mental health side is huge."