NBA Player to Donate 'Every Cent' of His Salary to Social Justice Issues
Patty Mills, the Australian-born professional basketballer who plays as a point guard for the San Antonio Spurs, has pledged to donate "every cent" of his salary from his upcoming season to three Australian social justice organizations.
Mills's salary from the eight games scheduled at the ESPN Wide World of Sports Complex will reportedly be $1,017,818.54, according to MySanAntonio.com. He will donate the full amount to three Australian social justice organizations: Black Lives Matter Australia, Black Deaths in Custody and The We Got You campaign, a group dedicated to ending racism in sports.
"For the first time in my career, I have white people—teammates, old teammates, old coaches—telling me they never knew the level of racism that exists in sport, especially in Australia," Mills said.
"They haven't felt comfortable asking me, as a Black Australian, about racism before, which speaks to the impact and value of the Black Lives Matter movement and the millions who have participated in protests around the world," he continued.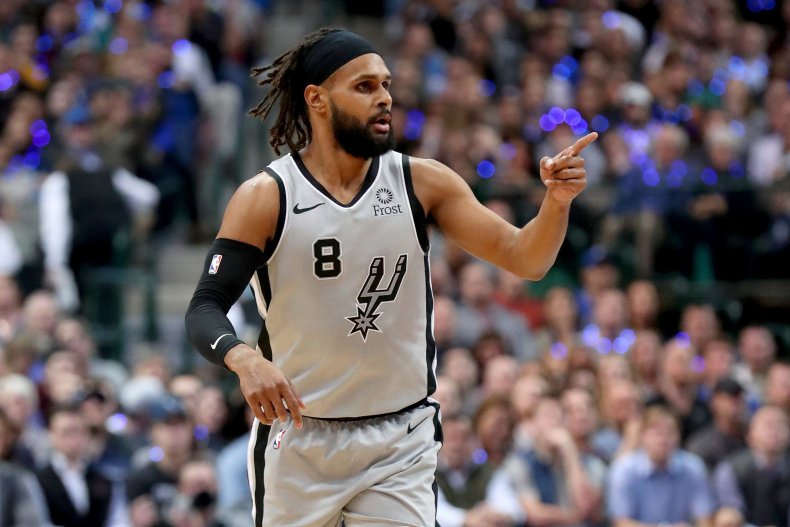 Mills' recent social activism was sparked by the May 25 killing of Black Minneapolis resident George Floyd by a white police officer. Floyd's death and that of other Black Americans killed by police and self-styled vigilantes has compelled citizens around the world to protest against anti-Black policing and systemic racism.
The donation pledged by Mills isn't the basketballer's first foray into charity. After the 2010 floods in the northeastern Australian region of Queensland, he launched "Assist Australia" and also helped raise over $40,000 for flood relief.
Dozens of pro-basketball players like Malcolm Brogdon, Trae Young, Russell Westbrook, Kyrie Irving, Stephen Curry and Jaylen Brown have participated in racial justice protests since Floyd's murder.
On June 24, the NBA and the National Basketball Players Association pledged to make the discussion and opposition of systemic racism a focal point during the league's restart.
A statement released by both groups said "specific plans were not finalized" but suggests possible approaches such as increasing Black representation in team staffs, offices and the league office; more direct work with Black-owned businesses and vendors; and the formation of a foundation dedicated to expanding educational and economic development in Black communities.
On July 3, the National Basketball Association (NBA) said it would allow players to wear slogans on their jerseys in the upcoming season including messages specifically associated with racial justice such as Black Lives Matter, I Can't Breathe, Say Their Names, Say Her Name, Anti-Racist and How Many More.