Unnamed Former NBA, UCLA Player Unresponsive Following Shootout with LAPD: Report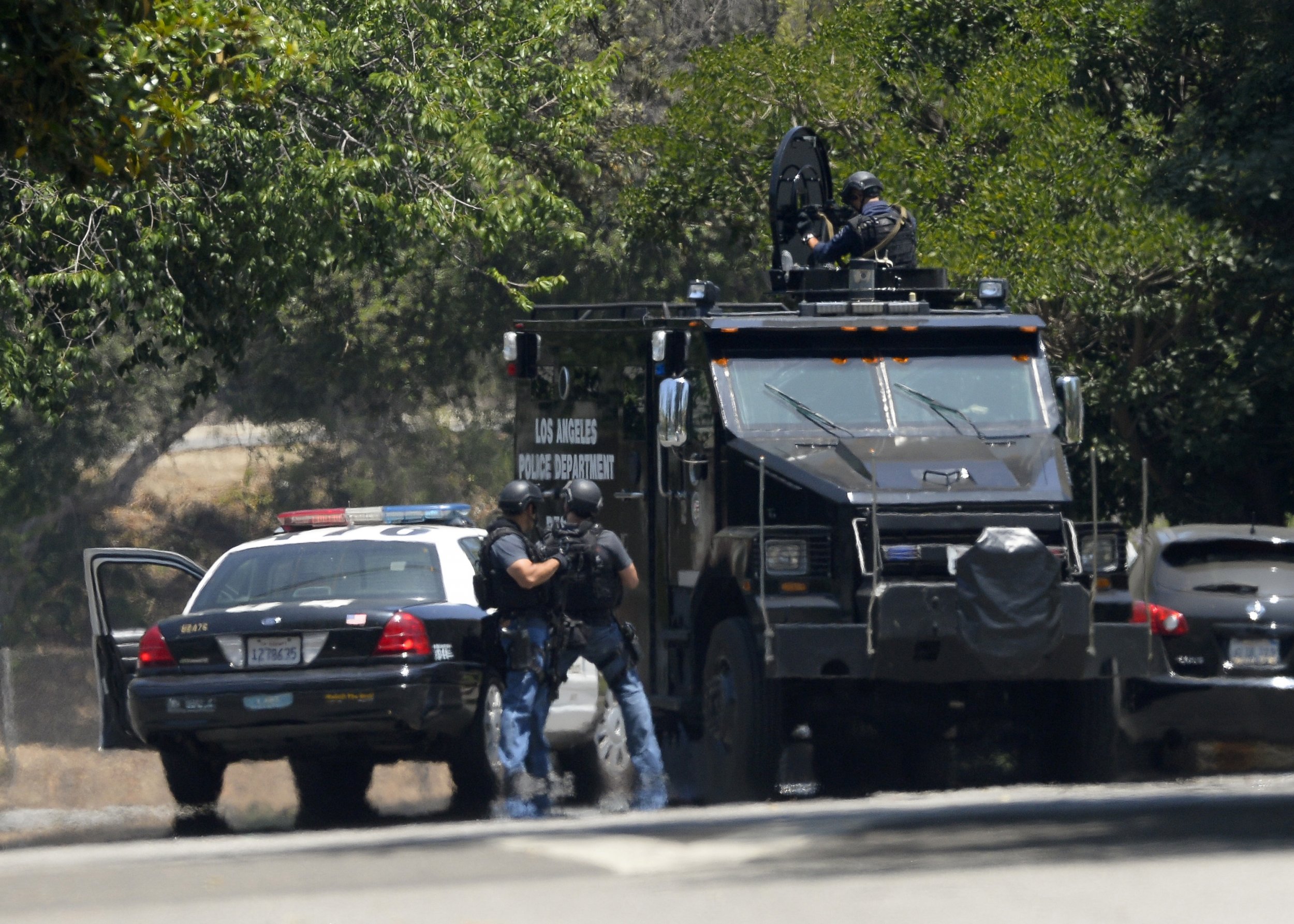 A former NBA player has reportedly barricaded himself in a house following a shooting in Sherman Oaks, Los Angeles.
The man, whose name was not originally revealed, allegedly fired a gun at police. He is believed to be in his mid 20s. The shooting took place at around 5 p.m. on Friday. Police were called to the scene after the man's mother called saying her son was acting erratic, according to ABC 7.
The station later reported that family members told the news outlet that the deceased man if Tyler Honeycutt. Honeycutt played for the UCLA Bruins from 2009-2011 and was drafted by the Sacramento Kings in 2011. He has not played in the NBA since 2013
No officers were injured and SWAT teams were called to calm the incident. In an update at 3 a.m. (local time), the Los Angeles Police Department revealed that SWAT had stormed the building and found the man unresponsive.
"SWAT entered the residence & located an unresponsive male. LAFD responded & pronounced the male dead at scene. Investigators from our Force Investigation Division are at scene conducting a thorough investigation and we will provide more details as they become available," police said in a statement.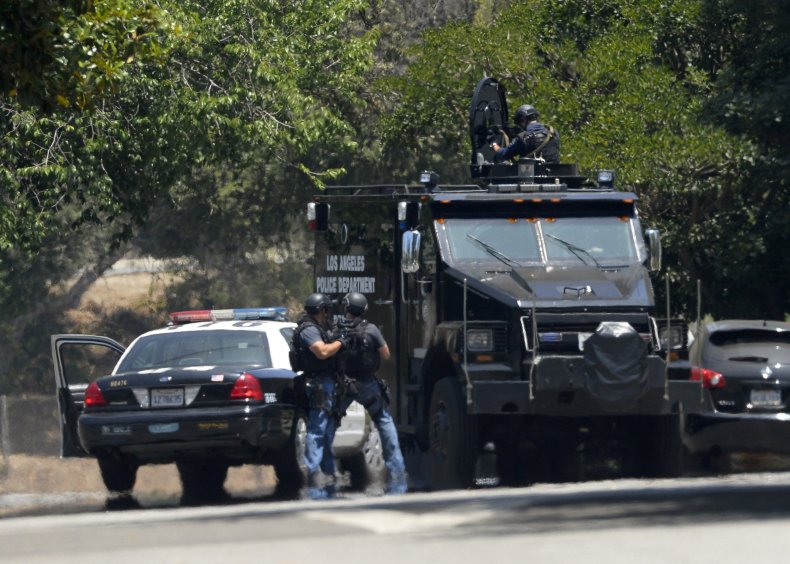 The life of a former NBA player isn't always easy. Take Lamar Odom for example, who almost died in October 2015 following a four-day bender at the Love Ranch brothel in Nevada. The NBA champion spent $75,000 during the stay which ended in him being hospitalized.
"Lamar arrived Saturday night," Owner Dennis Hof said at the time. "We picked him up at his place in Las Vegas. Brought him out here. Great mood. Ready to have a good time. He just wanted a little peace and quiet and get away from the pressure of his life."
Odom was discovered unconscious by two employees. He had suffered several strokes and kidney failure. He spent three months recovering in a hospital and was released in January 2016.
In fact, post career struggles aren't uncommon in professional sport. Just last month, former NFL player Kellen Winslow Jr. was arrested in his hometown of San Diego, California, over multiple alleged crimes.
Winslow, 34, is facing nine criminal charges. He's being accused of sexual assault, indecent exposure, kidnapping with intent to commit rape, forcible sodomy and residential burglary, the San Diego County Sheriff's Department said. According to court documents obtained by the San Diego Union-Tribune, the apparent victims are between 54 years old and 86 years old.
"A search warrant was executed at Winslow's residence," the sheriff's department said in a statement. "Winslow will be booked into custody at the Vista Detention Facility and the arraignment is anticipated for tomorrow, June 15, at 1:30 p.m. in Department #14 of the North County Superior Court."
"On behalf of our son and my husband, we want to reiterate our love, support and affection for him during this difficult process," Winslow's wife, Janelle Winslow, and his father said in a statement issued to Newsweek. "We will always be there for him and we know the true facts will come out."
On June 29, he was denied bail for a second time, according to tmz.com.
Los Angeles Police Department did not immediately respond to a request for comment.
This is a developing story and will be updated when more information becomes available.
Unnamed Former NBA, UCLA Player Unresponsive Following Shootout with LAPD: Report | U.S.