NBA Playoff Odds 2018: Chances for Defending Champion Warriors, One-Seed Rockets, Surging Sixers
Few teams in the history of the NBA have had as dominant a multiyear run as the recent iteration of the Golden State Warriors. So, with the NBA playoffs getting under way Saturday, it makes sense the defending champions would be considered the favorites to win.
Bookmaker Bovada had the team's championship odds at +135, meaning you'd win $135 in profit on a $100 bet, according to Odds Shark. But it might not be the championship cakewalk some might have expected heading into the year. It appears the Warriors will be without injured superstar guard Steph Curry for at least the first round of the playoffs, during which Golden State will face off against the San Antonio Spurs.
There's also some stiff competition this year. The reimagined Houston Rockets, who added Chris Paul in the offseason, outpaced Golden State during the regular season, earning the top seed in the Western Conference. Heading into the playoffs, Houston had the second-best odds at winning the championship at +160, via Odds Shark.
Here are the rest of the playoff teams' odds, according to Odds Shark:
-Cleveland Cavaliers +650
-Toronto Raptors +850
-Philadelphia 76ers +1500
-Oklahoma City Thunder +2500
-Portland Trail Blazers +3300
-Utah Jazz +4500
-San Antonio Spurs +6000
-Boston Celtics +7000
-Minnesota Timberwolves +9000
-Washington Wizards +10000
-New Orleans Pelicans +10000
-Milwaukee Bucks +10000
-Indiana Pacers +10000
-Miami Heat +15000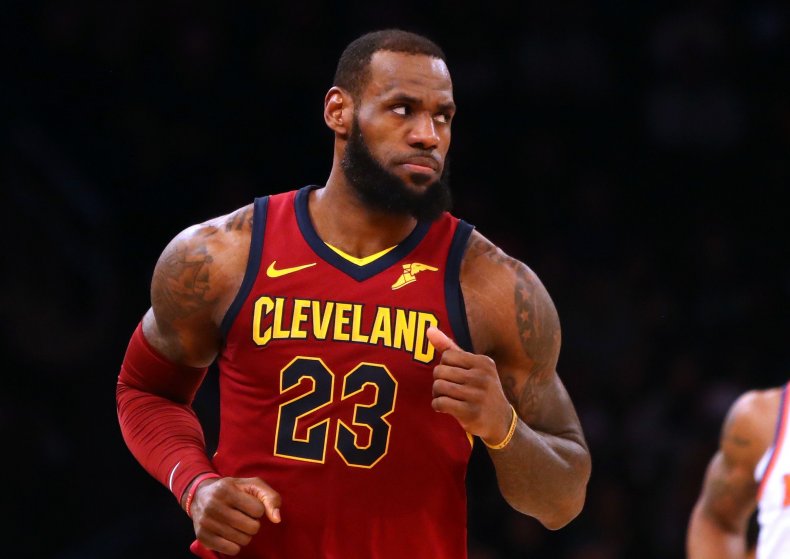 The Eastern Conference, featuring LeBron James's Cavaliers, could be more open to challengers than in years past, when James would annually lead his squad to the NBA Finals.
The Philadelphia 76ers are an especially interesting case study: They've won 16 games straight heading into the postseason but are an exceptionally young team. It's rare that inexperienced teams succeed in the playoffs. The Sixers also might start Round 1 without All-Star center Joel Embiid, who injured his face in a collision toward the end of the season.
Still, data-centric website FiveThirtyEight (an ESPN offshoot) had a projection model that gave the Sixers a 30 percent chance of winning the East, and an 11 percent chance of winning the title. Its model gave the Rockets the best shot at winning the title, at 44 percent.