NBA Referees to Live-tweet During Games and Explain Calls to Fans Watching on TV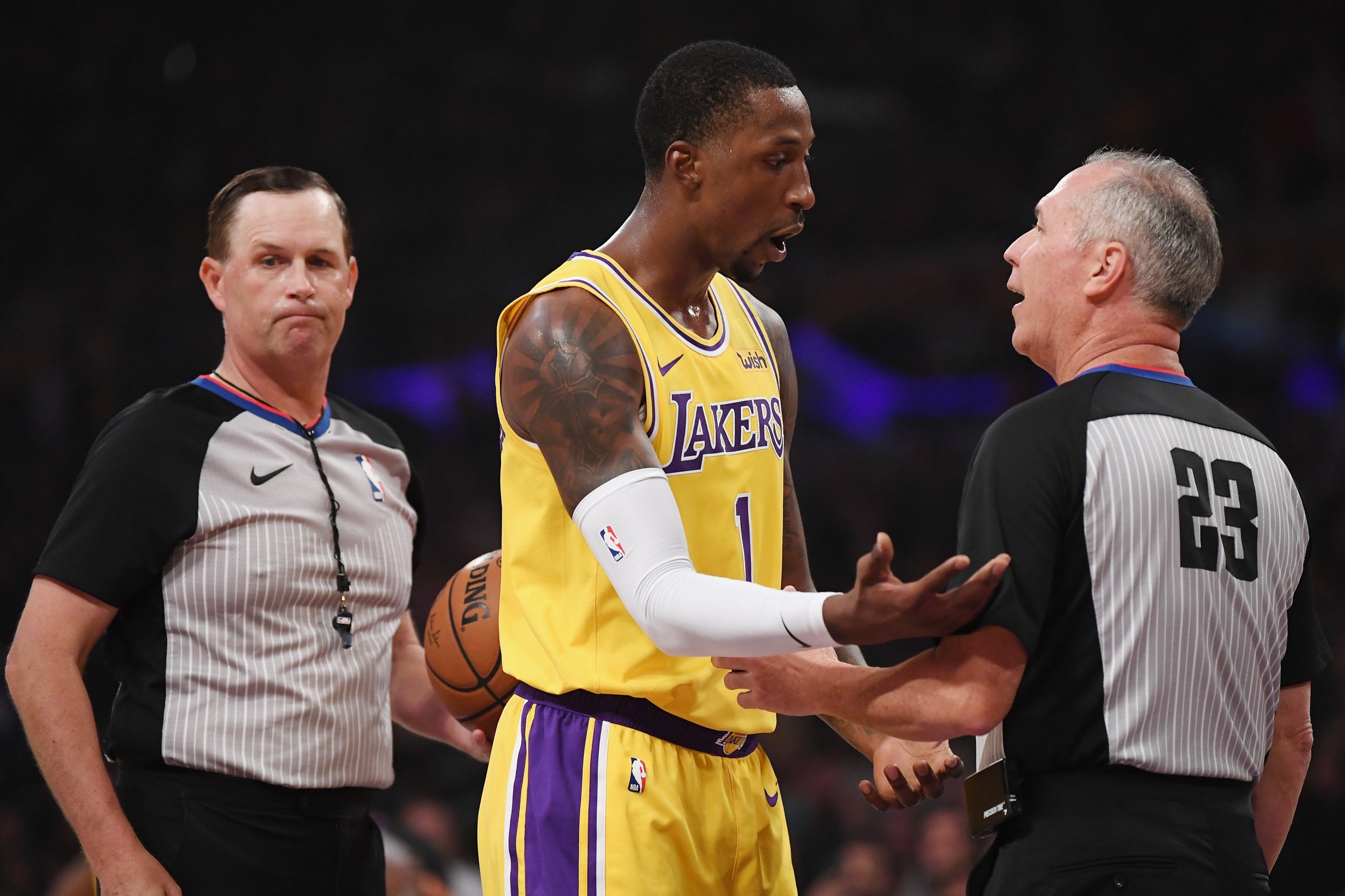 The NBA is set to expand its presence on social media even more by having referees live-tweeting during a number of games for the remainder of the season.
While teams often encourage—with rather disappointing results—players to steer clear of Twitter to avoid controversy, it would appear the NBA is instead eager for officials to be more involved.
Read more: Kyrie Irving calls LeBron James to apologize for not understanding his leadership
According to ESPN's Brian Windhorst, referees will tweet from their official Twitter account during games as well as answering questions about calls during games in real time.
The enhanced interaction with referees will begin with two games next week, when the Los Angeles Lakers host the Golden State Warriors on Monday night and with the San Antonio Spurs' trip to Philadelphia two days later.
During the two games, which are set to be broadcast on TNT and ESPN, respectively, fans will be able to tweet @OfficialNBARefs or use the hashtag #RefWatchParty to ask questions to officials who are watching the game.
Like the referees on duty during the games, the referees who will be answering questions on Twitter will be provided with every camera angle available as they will have direct access to the NBA's replay center, which is based in Secaucus, New Jersey.
"The league wanted to collaborate with us to make it even stronger," Mark Denesuk, a spokesperson for the National Basketball Referee Association, was quoted as saying by Sporttechie.
"One of the ideas was to do this out of the NBA replay center. We can now slow everything down and look at different camera angles. They decided to offer us access to that in addition to their marketing platforms and social media sites to help get more people to participate."
The league trialed a similar scheme last year, when officials held conversations on Twitter during the NBA Finals and ESPN confirmed interactions between referees and Twitter users will not be restricted to regular season games this season.
Both the referees and the NBA are understood to have considered the trial during last season's Finals as a success. Denesuk pointed out allowing referees to live-tweet during games was aimed at helping people understand why and how referees make decisions, rather than be simply a PR exercise for officials.
"We want to be authentic," he explained.
"We don't want to just conduct PR for the referees. This is really meant to help people better understand how the referees see this, what's going through their head during a game, how they're positioning themselves on the court.
There might be certain plays where we can explain a missed call and why it might have been missed."