NBA Analyst Slammed for Praising Brandon Miller Amid Alleged Murder Link
NBA analyst Kevin O'Connor is facing backlash on social media after he praised the performance of Alabama's Brandon Miller amid his alleged involvement in the death of 23-year-old Jamea Harris.
An investigator testified on Tuesday that the University of Alabama basketball star brought a teammate the gun used in the fatal shooting of a woman near the campus in January.
Tuscaloosa police investigator Brandon Culpepper said Miller brought a gun to Darius Miles, his teammate at the time, according to local news reports.
The testimony came during a preliminary hearing for Miles, 21, and 20-year-old Michael Lynn Davis, who face capital murder charges in Harris' death.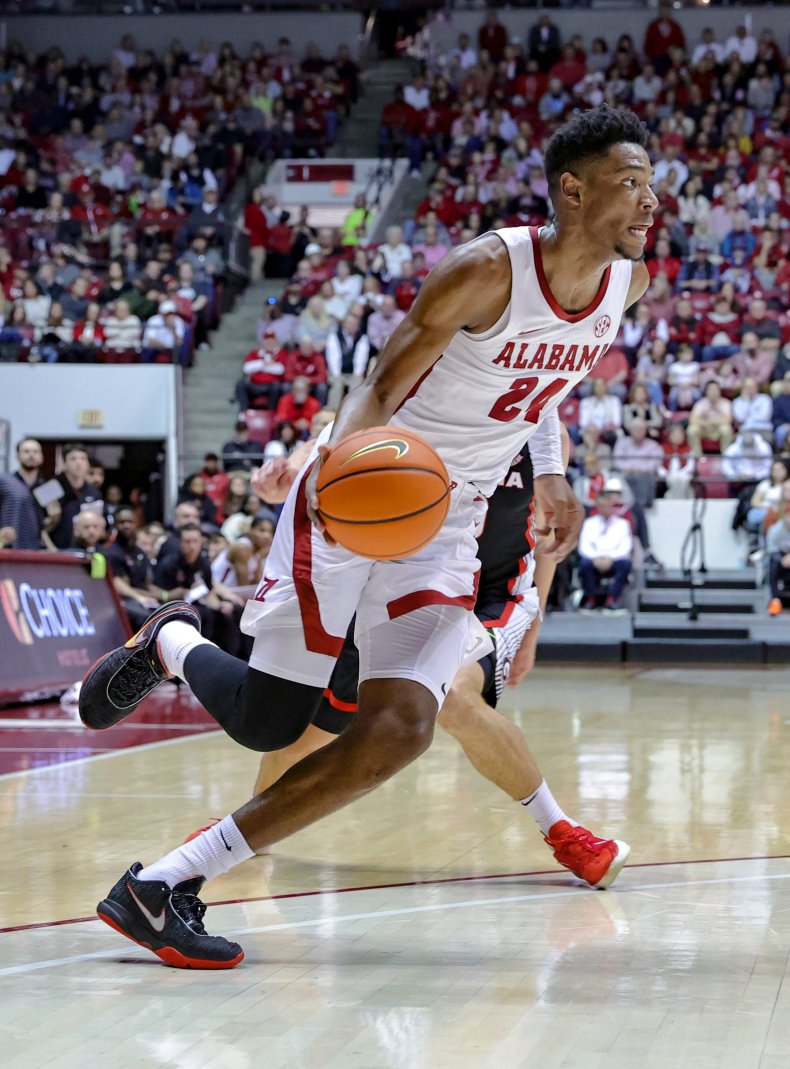 O'Connor, who writes for The Ringer and co-hosts the podcast The Mismatch, tweeted after Alabama beat South Carolina 78-76 in overtime: "Brandon Miller just had one of the best performances of the college season amid the controversy: 41 points with the game-tying shot at the end of regulation and the game-winning layup in overtime."
The analysis was not met with a chorus of approval, with many saying that it wasn't appropriate for Miller to be playing, let alone being praised publicly for his performance.
O'Connor followed his first tweet with clarification of the situation that Miller was facing: "Alabama's Darius Miles is facing capital murder charges after a shooting taking the life of 23-year-old Jamea Harris. Police said Brandon Miller brought the gun to Miles and was present at the scene of the crime. He hasn't been charged or suspended."
Unfortunately, there were a number who felt that the praise was misplaced, with one person tweeting: "Very bad tweet. Genuinely does not matter how good or bad he performed in a basketball game when he BOUGHT A GUN TO A SCENE where someone was murdered. Horrible to have tweeted this."
Another tweeted: "Did the follow up tweet where you added context that 'the controversy' is that he's an accessory to murder make you feel better about leaving this tweet up?"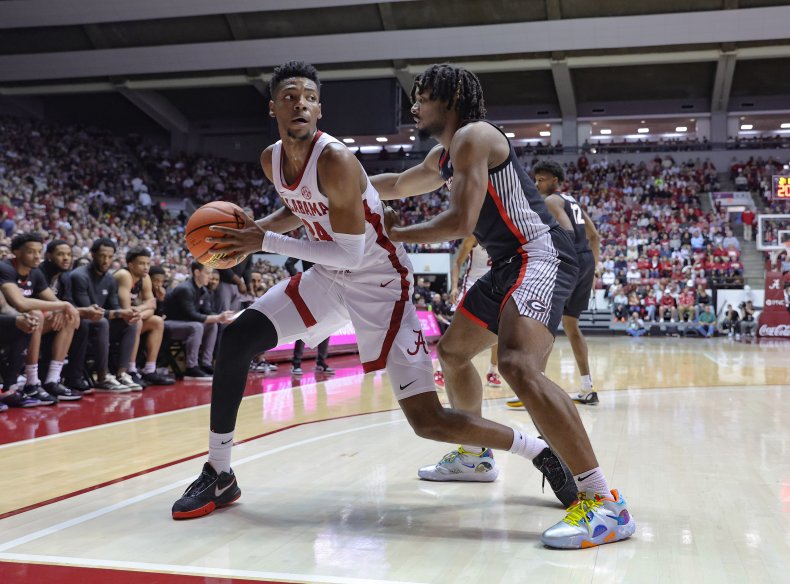 Prosecutors said Miles provided the gun to Davis, 20, who allegedly fired it and killed Harris near the university's Tuscaloosa campus on January 15.
Culpepper told the court that Miles and Davis had gotten into an argument with Harris' boyfriend while reveling on the Strip, a business district of bars and restaurants that cater to students, on the night of January 14, Tuscaloosa station WTUG reported.
Culpepper said that Miller brought Miles' gun to him that night after Miles asked him to do so in a text message.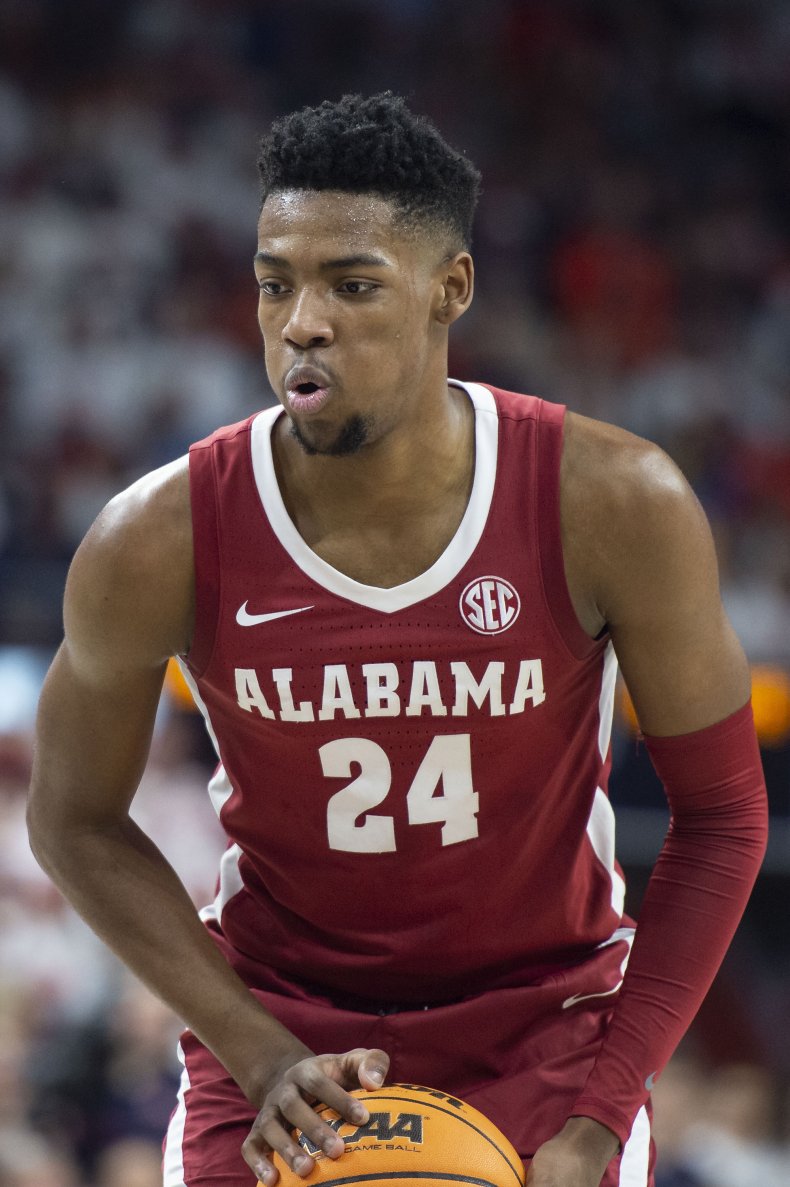 He testified that Miles allegedly gave the gun to Davis, saying, "there's one in the head," meaning a round was loaded in the chamber and it was ready to fire.
Culpepper's testimony marked the first time another Alabama player has been officially connected to the fatal shooting. Miles was sidelined with an injury when the shooting occurred and was quickly dismissed from the team.
A university spokeswoman said in January that he also "has been suspended and removed from campus pending the outcome of a student conduct case related to this serious matter."
Do you have a tip on a sports story that Newsweek should be covering? Do you have a question about the NBA? Let us know via entertainment@newsweek.com.