Former Knicks Star Stephon Marbury to Deliver 10 Million Medical Masks From China to New York
Former NBA star Stephon Marbury has paid for 10 million medical masks to be delivered from China to health care workers battling the coronavirus pandemic in New York City.
The two-time NBA All-Star selection currently coaches the Beijing Royal Fighters and told the New York Post he had arranged for a supplier in China, where he has lived for the last decade, to sell the N95 masks at a price of $2.75 each, almost a two-thirds discount on their original retail price of $7.50.
The masks would be delivered in five weekly shippings of two million units each.
A Brooklyn native, before moving to China in 2010, Marbury spent almost a decade in the Tri-State Area, playing three seasons with the then New Jersey Nets and five years with the New York Knicks.
The fourth overall pick of the 1996 draft said his gesture was simply a means to give back to the community.
"At the end of the day, I am from Brooklyn," he was quoted as saying. "This is something that is close and dear to my heart as far as being able to help New York.
"I have family there in Coney Island, a lot of family [...] who are affected by this, so I know how important it is for people to have masks during this time."
The plan, however, hit an unexpected hurdle after Marbury contacted Brooklyn borough president Eric Adams to help coordinate the sale.
"We've been communicating back and forth with the city and state, and for some reason they are saying they don't need any more masks, but the hospitals are saying they do," Adams was quoted as saying.
When the Post contacted state Department of Health officials, however, a spokesperson for the department suggested they were unaware of the issues raised by Adams and wanted to speak directly with Marbury instead.
As of Monday morning, over 143,000 cases have been reported in the U.S.—by far the highest tally in the world.
Over 2,500 deaths have been recorded in the U.S. and almost 5,000 people have recovered, according to Johns Hopkins University, which has been tracking the outbreak using combined data sources.
New York City has been the hardest-hit area in the country, accounting for almost 34,000 cases and reporting 776 deaths of the state's total death tally, which stands at over 950.
Over 34,000 people have died globally since the outbreak of coronavirus began in Wuhan, a city located in China's central Hubei province, late last year. There have been over 724,000 confirmed cases globally, with over 152,000 recoveries.
On Sunday afternoon, New York Governor Andrew Cuomo said authorities will enforce New York's stay-at-home mandate through April 15.
Later in the day, President Donald Trump extended the nationwide shutdown for a further month and suggested his administration will have done a "very good job" if it manages to keep the death toll from COVID-19 to around the 100,000 mark.
"The modeling estimates that the peak in death rate is likely to hit in two weeks," Trump told reporters, while speaking in the White House Rose Garden.
"Nothing would be worse than declaring victory before the victory is won. That would be the greatest loss of all. We can expect by June 1st we will be well on our way to recovery."
Trump, however, also suggested the surging demand for medical masks for health workers was motivated by something more sinister than the rapid spread of the pandemic.
"How do you go from 10,000 [surgical masks a week] to 300,000? And we have that in a lot of different places," he added.
"So somebody should probably look into that, because I just don't see from a practical standpoint how that's possible to go from that to that."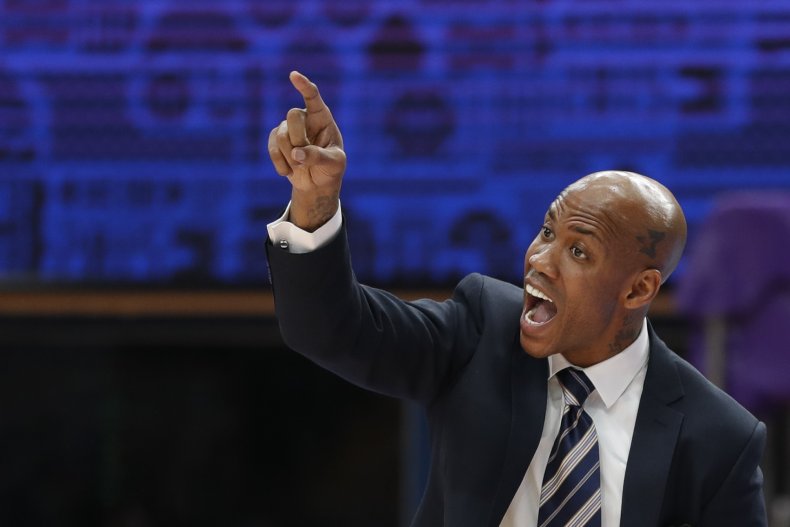 Former Knicks Star Stephon Marbury to Deliver 10 Million Medical Masks From China to New York | Sports