NBA Summer League 2019: How to Watch, Live Stream Games, Dates, Full Schedule for Final Regular Season Games
With two days remaining in the regular season of the NBA Summer League in Las Vegas, the race for the playoffs is wide open.
The Miami Heat, Detroit Pistons, Memphis Grizzlies, Boston Celtics and Minnesota Timberwolves have won all their three games and have locked down five of the eight postseason spots, but another nine teams are in contention for the three remaining playoff berths.
The New Orleans Pelicans, Dallas Mavericks, Sacramento Kings and Brooklyn Nets are all 2-1, as are the Los Angeles Clippers, Utah Jazz, Golden State Warriors, Oklahoma City Thunder and San Antonio Spurs.
Of those nine teams, only the Clippers and the Kings will play each other—in the penultimate regular season game on Thursday night—while their rivals might have to rely on other results going their way.
At the other end of the table, meanwhile, the Los Angeles Lakers, Indiana Pacers and New York Knicks are already out of contention after losing all their games so far.
The postseason begins on July 13, with the top eight teams seeded on the basis of the results during the group stage.
The remaining 24 teams – which include Croatia and China's national teams – will participate in a consolation tournament, which will run for two days from July 12.
Here's everything you need to know ahead of the final two days of Summer League regular season.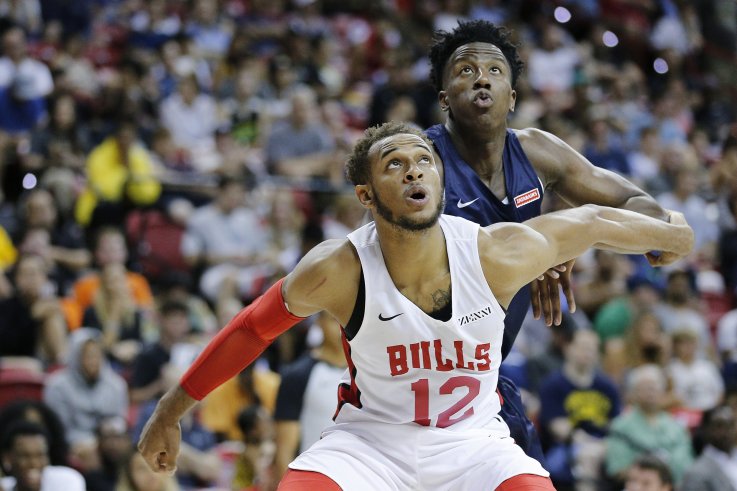 TV coverage
The NBA Summer League is broadcast on NBA TV and across ESPN channels.
Live stream
Live stream for the majority of matches over the final two days of the regular season will be available via NBA TV and ESPN digital platforms as well as fuboTV.
Schedule
Here's the full schedule for the final two days of the Summer League regular season (all times ET).
Wednesday, July 10
Philadelphia 76ers @ Detroit Pistons—3 p.m., NBA TV
Croatia @ Dallas Mavericks—3:30 p.m., ESPNU
Charlotte Hornets @ Chicago Bulls—5 p.m., NBA TV
Orlando Magic @ Brooklyn Nets—5:30 p.m., ESPNU
Minnesota Timberwolves @ Miami Heat—7 p.m., NBA TV
Cleveland Cavaliers @ New Orleans Pelicans—7:30 p.m., ESPN2
San Antonio Spurs @ Phoenix Suns—9 p.m., NBA TV
Los Angeles Lakers @ New York Knicks—9:30 p.m., ESPN2
China @ Milwaukee Bucks—11 p.m., NBA TV
Golden State Warriors @ Denver Nuggets—11:30 p.m., ESPNU
Thursday, July 11
Toronto Raptors @ Indiana Pacers—6 p.m., NBA TV
Atlanta Hawks @ Washington Wizards—6:30 p.m., ESPN2
Portland Trail Blazers @ Oklahoma City Thunder—8 p.m., NBA TV
Utah Jazz @ Houston Rockets—8:30 p.m., ESPNU
Sacramento Kings @ Los Angeles Clippers—10 p.m., NBA TV
Boston Celtics @ Memphis Grizzlies—10:30 p.m., ESPN2
NBA Summer League 2019: How to Watch, Live Stream Games, Dates, Full Schedule for Final Regular Season Games | Sports