NBA Trade Rumors: Houston Rockets Offer Four First-Round Draft Picks for Jimmy Butler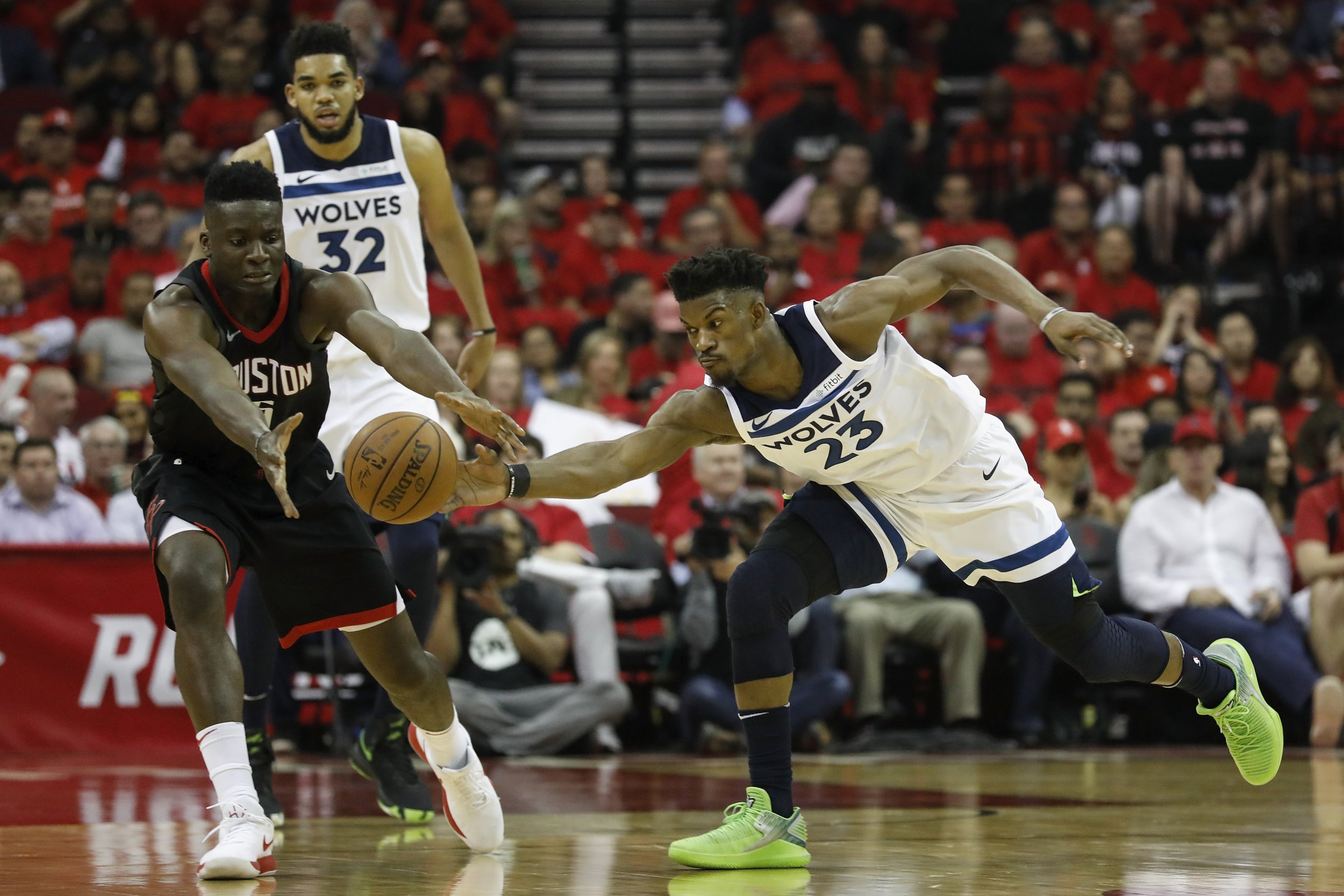 The Houston Rockets are reportedly interested in acquiring disgruntled Minnesota Timberwolves guard Jimmy Butler. Apparently really interested.
According to ESPN, the Rockets offered four future first-round draft picks in their most recent bid to acquire Butler, sources confirmed on Thursday. The report added that Minnesota has continued to listen to trade offers since the beginning of the regular season earlier this month.
The move would sacrifice several long-term assets, but would prove that the Rockets are ready to win immediately, adding Butler to a roster that already includes All-NBA guards James Harden and Chris Paul. The Rockets -- who finished with the best regular season record in the NBA -- were eliminated by the eventual NBA champion Golden State Warriors in Game 7 of the 2018 Western Conference Finals.
Houston's reported deal would meet the maximum number of first-round picks allowed for a trade, while also meeting league rules that no first-rounders can be traded in successive years, as well as no pick being tradeable from a year that exceeds seven seasons from the current date.
Any potential lottery protections on the picks offered would be limited, according to the report. The two sides have continued discussing the players involved in a potential deal as well.
Houston will be able to aggregate the salaries of Brandon Knight and/or Marquese Chriss on Oct. 31, as it will be two months after both players were acquired from the Phoenix Suns.
Minnesota has showed little interest in trading Butler -- despite reports of listening to offers -- after the former All-Star requested a trade prior to the NBA season and told the organization that he plans to leave as a free agent this summer.
The Rockers would trade for Butler with the intention of re-signing him to a long-term contract extension once he becomes an unrestricted free agent this summer.
Prior to the season, Timberwolves owner Glen Taylor reportedly assured Butler that the franchise would trade him once it found a suitable offer, league sources confirmed to ESPN.
However, head coach Tom Thibodeau seems to have more of a "win-now" mentality than Taylor, who might be enticed to build toward the future with a ransom of first-round draft picks.
Butler is currently averaging 24.8 points, 5.3 rebounds, 3.5 assists and 3.8 steals through his first four games of the 2018-19 season.