NBA: Unvaccinated Players Must Test on Practice, Game Days, Social Distance at Meetings
The National Basketball Association (NBA) has proposed rules for unvaccinated players including regular COVID-19 testing, distancing during team activities and quarantine policies.
The "anticipated health and safety" protocols for the NBA's 2021-22 season were outlined in a memo released to teams on Thursday and first reported by ESPN. The memo was also reviewed by Newsweek. The proposed rules have yet to be finalized, and continue to be discussed with the National Basketball Players Association, according to ESPN.
Players who aren't fully vaccinated will have to be regularly tested for COVID-19, according to the protocols outlined in the memo.
The memo states that unvaccinated players "will be required to return a negative result from the NBA's daily testing program" on practice and/or travel days "prior to accessing a team facility and/or interacting with players." They will also have to undergo COVID-19 tests on game days.
The NBA says it doesn't expect fully vaccinated players will have to be regularly tested for COVID-19, "unless they're symptomatic or if otherwise required by team medical staff, league physician, or government authority, such as due to a household exposure to COVID-19, international travel, or exposure to an unvaccinated player who contracts COVID-19."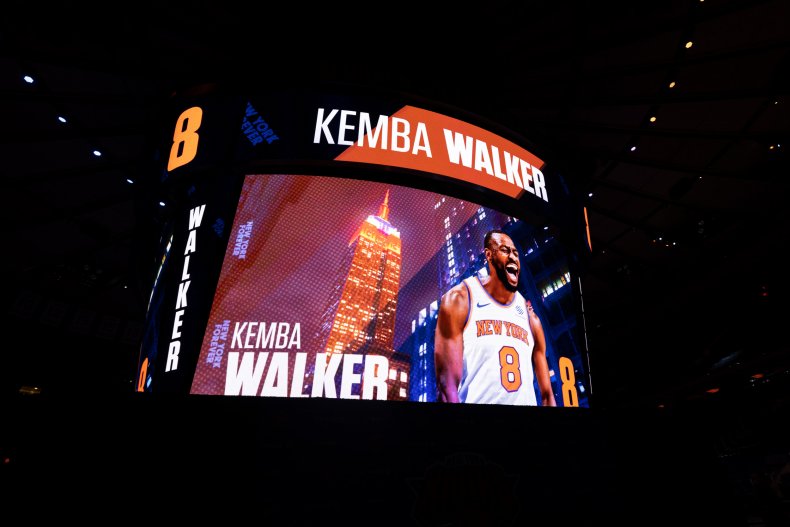 Players who aren't fully vaccinated are expected to have to quarantine for seven days and receive daily COVID-19 tests if they're a close contact with someone who has contracted the virus, according to the memo.
Fully vaccinated players, however, are not currently expected to have to quarantine if come into close contact with an infected person, "absent a high-risk exposure or unusual circumstances."
The memo also says that during team activities such as meals, travel and meetings, teams will be directed to arrange seating so that, "to the greatest extent possible" players that aren't fully vaccinated don't sit next to those who are.
The memo says teams should also plan to assign players that aren't fully vaccinated to lockers that are distanced from vaccinated players.
On Saturday, the NBA announced that it would require its referees to be fully vaccinated this upcoming season.
The league also said last week that it will be a requirement for all staff—including coaches and trainers— who work within 15 feet of players to be fully vaccinated, ESPN reported. This requirement also applied to broadcasters, photographers medical staff and security officers.
Newsweek reached out to the NBA for comment but did not hear back in time for publication.