NBC Cameraman in Liberia Tests Positive for Ebola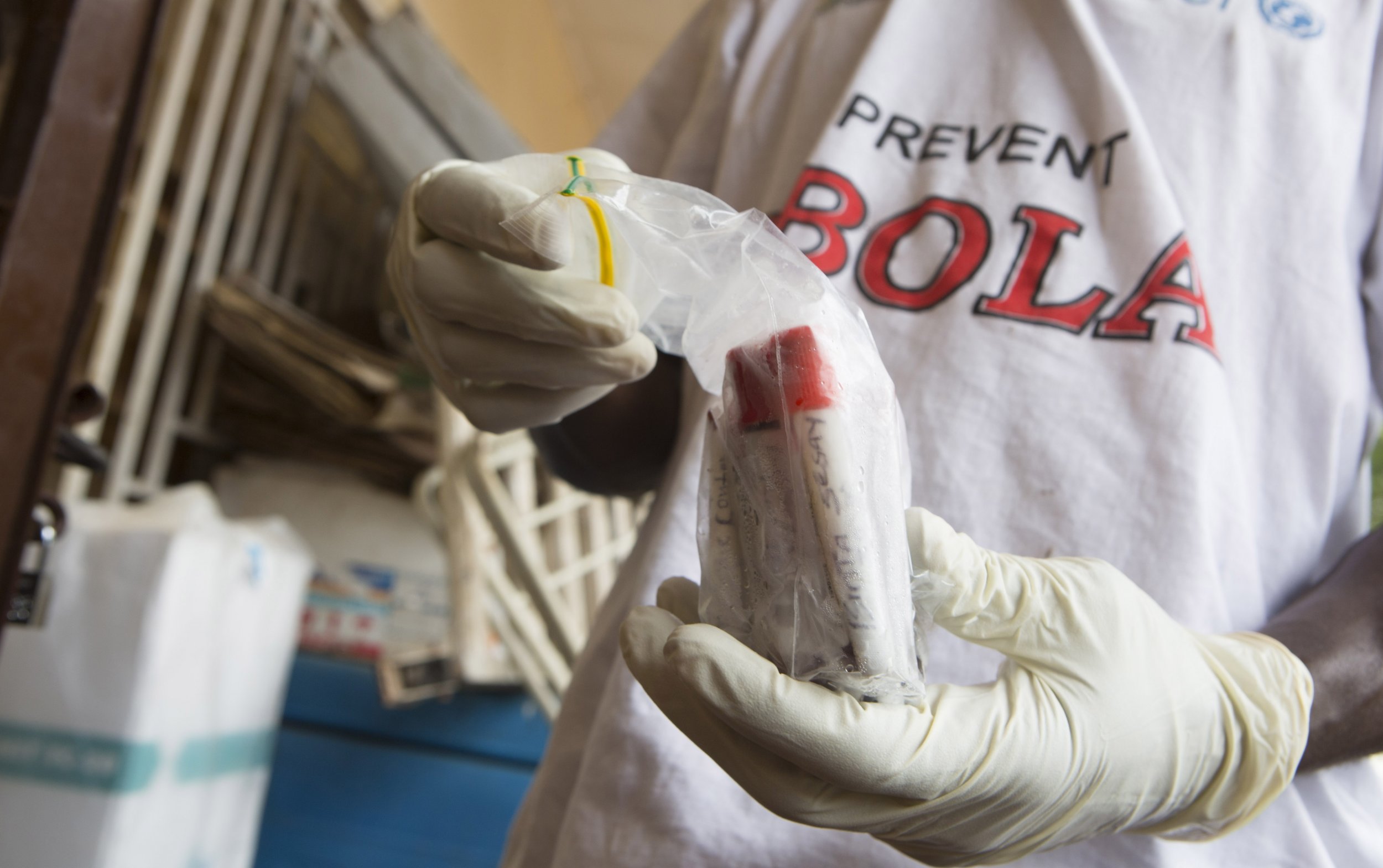 A freelance cameraman for NBC News in Liberia has tested positive for Ebola and will be flown back to the U.S. for treatment Sunday, according to The Associated Press and the Today show.
Ashoka Mukpo, an American who has been working in Liberia for the past three years for Vice News and other outlets, tested positive for the virus only a few days after he had been hired as a second cameraman for Dr. Nancy Snyderman, NBC News's chief medical editor.
Mukpo, 33, began to feel "tired and achy" Wednesday, according to NBC News. After he discovered he was running a fever, he quarantined himself and then went to the Doctors Without Borders treatment center in Liberia's capital city of Monrovia. Test results came back positive late Thursday.
"We are doing everything we can to get him the best care possible," NBC News President Deborah Turness said in a note to NBC News staff Thursday, adding that Mukpo would return to the U.S. for treatment. Though Mukpo's colleagues currently show no sign of Ebola symptoms, they too will be returning to the U.S., including Snyderman.
"In an abundance of caution, we will fly them back on a private charter flight," Turness said. "They will place themselves under quarantine in the United States for 21 days, which is at the most conservative end of the spectrum of medical guidance."
Snyderman told Matt Lauer on the Today show Friday that the team had already been careful in its working environment prior to their colleague's diagnosis. "We shared a workspace. We shared vehicles. We shared equipment. But everyone here is hyper-alert. We have not been in close proximity. No one shakes hands. There's no hugging," she said.
Synderman also told Rachel Maddow Thursday that she and the three other NBC employees were taking the most stringent precautions, including washing their hands in diluted bleach water, according to the AP.
Now that Mukpo has tested positive for the virus, "we will be taking our temperatures twice a day, checking in with each other, and if any one of us suddenly spikes a fever or gets symptoms, we will report ourselves to the authorities," Snyderman said. "We are taking it seriously."
Mukpo, showing mild symptoms of the disease so far, is being treated by Doctors Without Borders in Monrovia as he awaits transport to the U.S., according to the Today website.
Synderman told Lauer she believes Mukpo will have a good prognosis. "The amount of virus in his body is low," she said.
Mukpo went to school in Rhode Island, according to The Providence Journal.
"Obviously he is scared and worried," Mukpo's father, Mitchell Levy, told Today's Tamron Hall Friday. Mukpo, he said, has been "seeing the death and tragedy, and now it's really hit home for him. But his spirits are better today."