NBC Cuts Off Janelle Monáe During Black Lives Matter Speech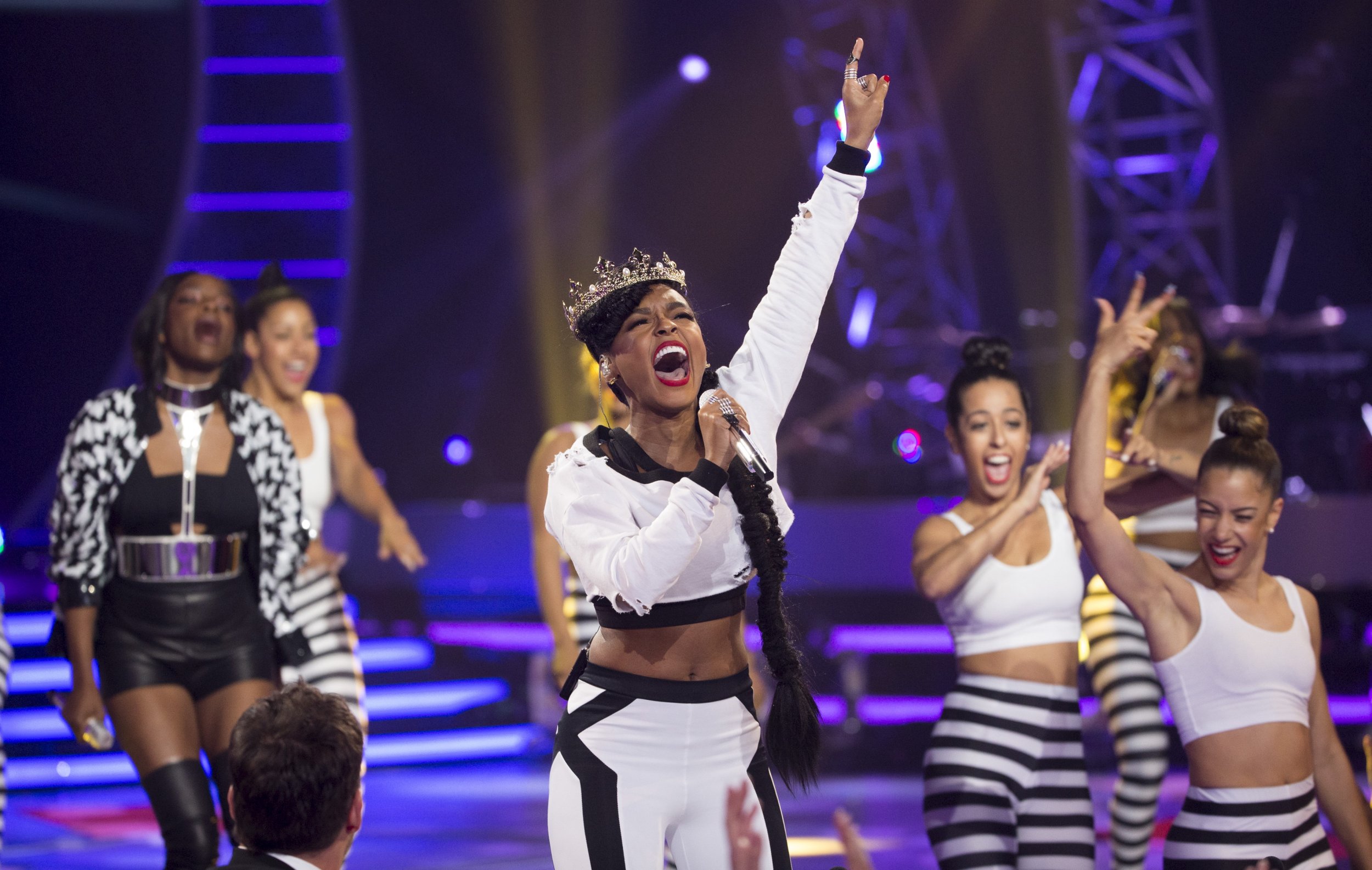 Musical visionary Janelle Monáe, during an appearance Friday on NBC's Today show, performed two songs and then took the mic to speak out against police brutality. It was a gripping, pleading speech—until she was interrupted by one of the show's anchors, Savannah Guthrie.
The singer said: "God bless. God bless all the lives lost to police brutality. We want white America to know that we stand tall today. We want black America to know we stand tall today. We will not be silenced!" At that moment, the camera panned away from Monáe and Guthrie began talking over the rest of her speech, according to Consequence of Sound.
The anchor then ushered in a commercial break, a move that historically has been show business's way of changing the subject. It's unclear whether NBC consciously cut off Monáe, but because of the timing the symbolism is potent. Her speech is not on the Today website.
NBC did not immediately return a request for comment.
The incident comes on the heels of Monáe releasing a protest single titled "Hell You Talmbout" that is at once a lament and a song of resistance. "It carries the unbearable anguish of millions. We recorded it to channel the pain, fear, and trauma caused by the ongoing slaughter of our brothers and sisters," said Monáe on Instagram when it was released. "We recorded it to challenge the indifference, disregard, and negligence of all who remain quiet about this issue. Silence is our enemy. Sound is our weapon."
NBC Cuts Off Janelle Monáe During Black Lives Matter Speech | Culture