NBC to Donald Trump: You're Fired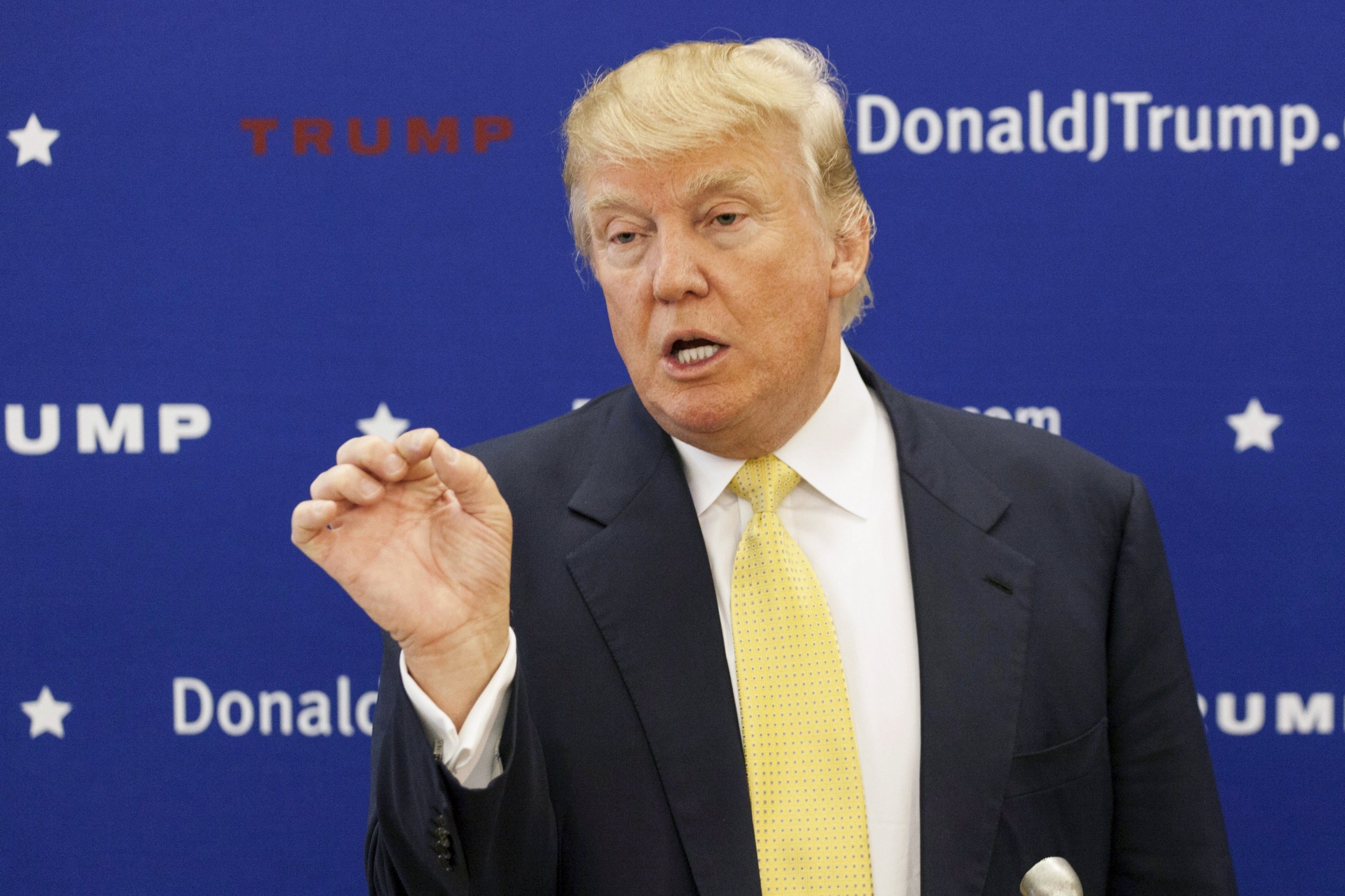 NBCUniversal has cut ties with Donald Trump, the 2016 Republican presidential candidate and reality TV star, for his "recent derogatory statements" about Mexican immigrants, the company announced on Monday.
"At NBC, respect and dignity for all people are cornerstones of our values," NBC wrote in a statement. "Due to the recent derogatory statements by Donald Trump regarding immigrants, NBCUniversal is ending its business relationship with Mr. Trump."
Among his remarks when declaring his run for the presidency earlier this month, Trump called for a wall along the U.S.-Mexico border to keep out "rapists" and criminals.
"When Mexico sends its people, they're not sending their best. They're not sending you," he said during his speech on June 16. "They're sending people that have lots of problems, and they're bringing those problems with us. They're bringing drugs. They're bringing crime. They're rapists. And some, I assume, are good people."
The annual Miss USA and Miss Universe Pageants, which previously were part of a joint venture between NBC and Trump, will no longer air on NBC. The Miss USA Pageant is scheduled for July 12.
NBC said the real estate mogul has indicated he won't participate in the network's The Apprentice, which he previously hosted.
Last week, Univision, the country's largest Spanish-language network, said it won't air the pageants, and also cut business ties with Trump.
More than 217,000 people signed an online petition asking NBC to cancel Miss USA, Miss Universe and The Apprentice.