ABC Meteorologist Ginger Zee Clarifies Confusion She's Leaving 'GMA'
ABC meteorologist Ginger Zee helped to clear up a misunderstanding that she was leaving the network.
The Good Morning America lead weather expert, 42, posted a photo with a new addition to ABC's meteorology team.
Zee beamed alongside Somara Theodore who is making the leap to national reporting after last working at Washington D.C.'s NBC station WRC-TV. Theodore is joining ABC News as a meteorologist based in New York.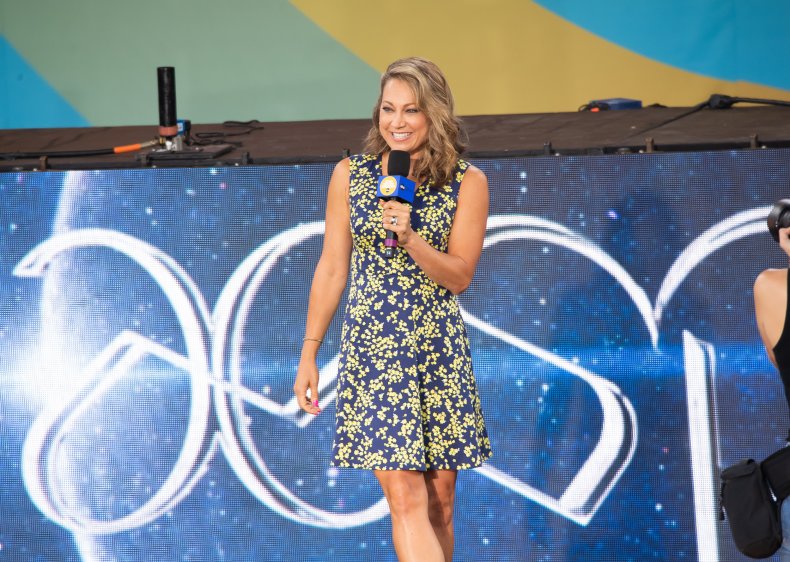 The pair were dining at a restaurant when they posed for the photo and Zee posted it to Twitter.
"Can't tell you how elated I am to introduce you to the newest member of our ABC weather team... Somara Theodore; So happy to have you onboard. You all will see her on @GMA for the first time this Saturday! #team #letsgo #meteorologists," Zee captioned the post.
While many of her followers congratulated Theodore on her appointment, one fan thought the post meant Zee was moving on from her current role.
"It won't be the same without you. I know where ever you go everyone will like you.
I'm glad we have a good person stepping in for you," wrote Twitter user @1961dw.
Zee quickly clarified that she was not going to leave ABC anytime soon.
"I'm not going anywhere - she's adding to our team ;)," she replied.
Some of her followers were also confused by the photo and presumed Theodore must be replacing someone at ABC News.
"Is she taking @RobMarciano place?" asked one user, to which Zee replied, "All one big team 🙌."
But plenty of others were already familiar with Theodore's work and admitted they were excited to see her on a national program.
"Been a fan of hers since she was in Cleveland! Can't wait to see her !" wrote one fan.
And another added: "Now Somara can stand on the Hudson River in front of the Tappan Zee Bridge! We will so miss her at NBC4 in DC, but I am soooooo excited for her amazing work taking her to a new level! Congratulations Samara!!"
Zee is active on social media and often calls out people who criticize her on Twitter, especially when they are commenting on her appearance or age.
Recently, she did not appreciate one person calling her "old in the face."
"Aye @Ginger_Zee you look old in the face," the person tagged her on Twitter.
"Is that a bad thing? I'm proud of my age. Thanks," she replied.
Zee's fans supported her in the comments telling her she was "beautiful and smart."
She got her start on Good Morning America as the weekend meteorologist in 2011 and was promoted to chief meteorologist in 2013.
Zee has been married to media personality Ben Aaron since June 2014. They are parents to 7-year-old Adrian and 4-year-old Miles.