NBC's Nancy Snyderman Breaks Ebola Quarantine, Apologizes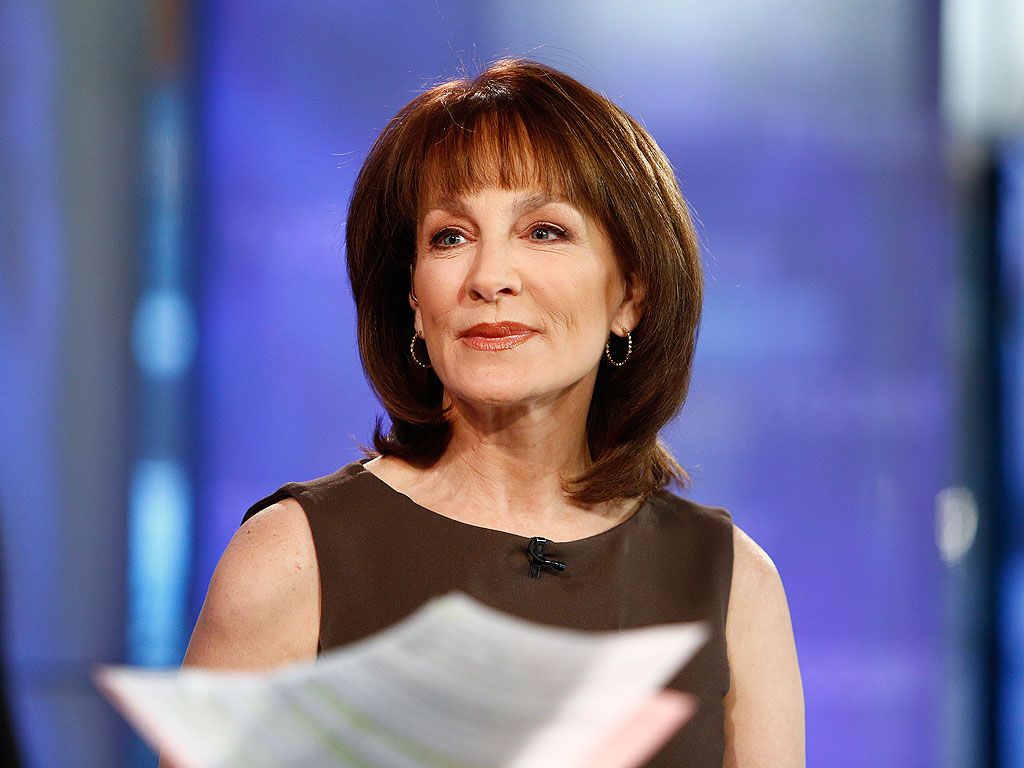 NBC News's chief medical correspondent, Nancy Snyderman, issued a statement Monday acknowledging and apologizing for her team's violation of their voluntary quarantine, NBC News reported.
"As a health professional, I know that we have no symptoms and pose no risk to the public, but I am deeply sorry for the concerns this episode caused," she said.
Their colleague Ashoka Mukpo, a newly hired cameraman, tested positive for Ebola on October 2 and was flown from Liberia to Omaha, Nebraska, to be treated soon after. Snyderman and her team followed on October 6, returning to the U.S. on a charter flight, according to NBC News.
"In an abundance of caution," NBC News President Deborah Turness told staff in an October 2 letter, the team "will place themselves under quarantine in the United States for 21 days, which is at the most conservative end of the spectrum of medical guidance." According to the Centers for Disease Control and Prevention, those exposed to Ebola can begin to show symptoms anywhere from two to 21 days after the fact, though the average is eight to 10 days.
Snyderman, a resident of Princeton, N.J., was seen in public well before the quarantine period was due to end on October 22, local news site Planet Princeton reported Thursday night. The site was alerted by readers who had seen Snyderman in a black Mercedes parked outside of the Peasant Grill in Hopewell Borough Thursday afternoon. One of the two men reportedly with her in the car went inside Peasant Grill to get a takeout order.
On Friday night, New Jersey officials made the NBC team's quarantine mandatory, according to The Associated Press.
"Unfortunately, the NBC crew violated this agreement and so the Department of Health today issued a mandatory quarantine order to ensure that the crew will remain confined until Oct. 22," New Jersey's Health Department said in a statement, according to NJ.com.
Snyderman issued her own statement Monday, acknowledging the breach and the newly mandatory nature of her team's quarantine:
While under voluntary quarantine guidelines, which called for our team to avoid public contact for 21 days, members of our group violated those guidelines and understand that our quarantine is now mandatory until 21 days have passed. We remain healthy and our temperatures are normal. As a health professional I know that we have no symptoms and pose no risk to the public, but I am deeply sorry for the concerns this episode caused. We are thrilled that Ashoka is getting better and our thoughts continue to be with the thousands affected by Ebola whose stories we all went to cover.
As for NBC News, the statement it issued, according to The Washington Post, didn't elaborate much:
We cannot comment on any individual case due to privacy concerns. Upon returning from Liberia, our team was deemed to be low risk, and agreed to follow guidelines set by local health authorities. We fully support those guidelines and continue to expect that they be followed. Our team are all well with normal temperatures, which they check multiple times a day, and they are also in daily contact with local health officials.
Meanwhile, Mukpo's condition is much improved, and he continues to recover in Nebraska, the Los Angeles Times reported Monday. He was "sitting up, eating and drinking and conversing with hospital staffers," Shelly Schwedhelm, nursing director of the biocontainment unit at the Nebraska Medical Center, told the LA Times. He had received the experimental drug brincidofovir as well as a blood transfusion from Dr. Kent Brantly, the first Ebola patient to be treated in the U.S.
Mukpo even felt good enough to tweet Monday:
Friends of Mukpo's launched a campaign to help cover his medical bills on the fund-raising site Gofundme, the AP reported Monday. However, NBC and Vice, where Mukpo had worked previously, told the AP they were working to coordinate paying for Mukpo's medical bills.
Once Mukpo's friends learned NBC intended to cover his bills, they revised the campaign to reflect a more modest goal of funds to be "directed toward replacing all of Ashoka's gear and possessions (which had to be destroyed due to Ebola contamination, including his Apple computers, iPad, iPhone, Canon cameras, lenses and recording equipment, camping gear and clothing), covering his travel expenses and helping him to recover and rebuild his life."