N.C. State Closes Dorms After 16 Coronavirus Clusters Identified Among Those Living in On-Campus Housing
North Carolina State University announced on Wednesday that the school's residence halls will be closed because of the ongoing spread of the coronavirus on campus.
The university has reported 24 coronavirus clusters since classes resumed two weeks ago. Sixteen of these clusters have been identified among those living in on-campus housing—six in campus residence halls and 10 in fraternity or sorority houses located in the school's Greek Village.
Three new clusters reported on Wednesday were located in two residence halls, Bowen and Lee, as well as the Kappa Alpha Order house.
"Over the past few days, our campus community has experienced a quickly rising number of positive cases of COVID-19 in both on- and off-campus housing," Chancellor Randy Woodson said in a statement. "We hoped and strived to keep residence halls open and safe to best serve our students. However, the rapid spread and increasing rate of positive cases have made our current situation untenable."
Over an 11-day period ending September 6, students are expected to move out of dorms.
"We made the decision to reduce on-campus populations yesterday, and the move-out process will extend over the next 11 days by appointment to help ensure physical distancing," Mick Kulikowski, the university's communications director, said.
Exemptions will be made for students who face travel restrictions, who do not have anywhere else to go, who lack internet access or who live with someone considered high risk for the coronavirus. Students who are currently being quarantined or isolated on the campus must be cleared by Student Health Services before moving out.
"We're not where we want to be today, but we're hopeful that by reducing our on-campus population, we can keep our community safe and slow the spread of this relentless virus," Woodson said in the statement. "The vital work of the university will continue—to educate, to conduct groundbreaking research and to contribute to our world in meaningful ways."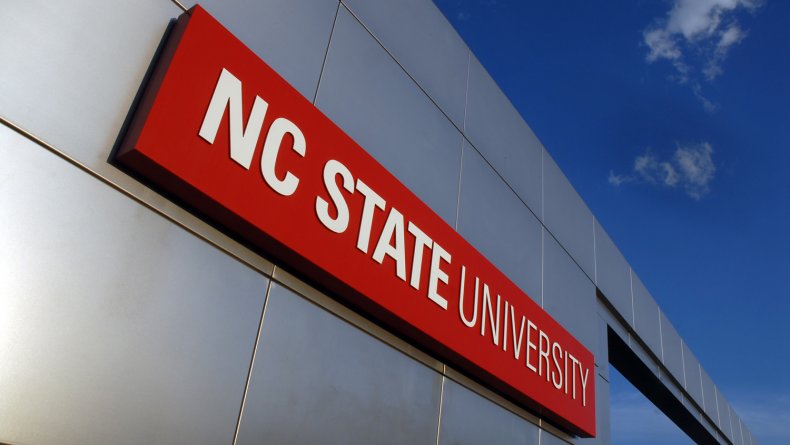 The dorm closures come less than a week after all undergraduate classes at the university were moved online, on August 24. Classes will remain online until the term ends.
When the university reopened August 10, 7,400 students were living on campus. That number had fallen to 6,200 after classes were moved online, according to The News & Observer.
The university has pushed back the deadline for students to withdraw from the school and receive a 90 percent refund for tuition fees. The new date is set for August 28. Students can still withdraw after Friday, but the percentage of refunds will drop.
Students who paid to live on the campus will receive prorated funds for the unused housing and dining portions of their payment.
As of March, 595 students at the university have tested positive for the virus, according to the university's tracker.
This story was updated with a comment from Mick Kulikowski, North Carolina State's communications director.