After Heavy Criticism from LeBron James, Kevin Hart, Other Big Names NCAA Amends Agent Certification Criteria
The NCAA, which governs college athletics, amended a rule requiring agents representing student-athletes to have a bachelor's degree after facing heavy criticism.
Many criticized the NCAA for requiring agents who represent student-athletes to have completed their college degree and several prominent celebrities claimed it directly targeted sports agent Rich Paul. Paul, who never graduated from college, represents some of the biggest names in sports, including NBA stars LeBron James and Anthony Davis, and serves as founder and CEO of Klutch Sports Group.
The rule was quickly dubbed "The Rich Paul Rule" and gained so much traction on social media that it became a trending topic.
On Monday, Paul penned an op-ed for The Atlantic, saying that while he was flattered, the rule had no impact on him. However, it would impact people like him and have harmful consequences for those trying to break into the industry.
"NCAA executives are once again preventing young people from less prestigious backgrounds, and often people of color, from working in the system they continue to control," Paul wrote. "In this case, the people being locked out are kids who aspire to be an agent and work in the NBA and do not have the resources, opportunity or desire to get a four-year degree."
He wrote that he supported requiring agents to have three years worth of experience and could get behind requiring the passing of an exam. Requiring a four-year degree, though, he wrote, would only systematically exclude people who "come from a world where college is unrealistic."
Hours after his op-ed was published, the NCAA announced the requirement was amended. Agents either had to have a bachelor's degree or be currently certified and in good standing with the National Basketball Players Association (NBPA), which represents players in the NBA.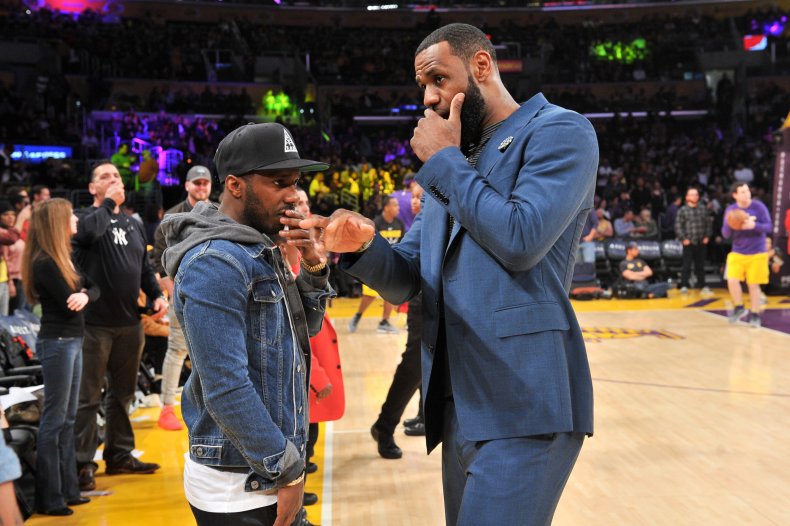 The NCAA said in a statement on Thursday that before imposing the rule, they were guided by recommendations from the Commission on College Basketball and benchmarked their rules against those of other organizations.
"We recognize they and others provide discretionary waivers to the degree requirement," the statement said. "While different and distinct, our rules taken together, which is the manner they were meant to be examined, provide a clear opportunity for our student athletes to receive excellent advice from knowledgeable professionals on either the college or professional path they choose," the statement said.
After being made aware of several agents who "appropriately represented former student-athletes" and were granted waivers from the NBPA, the NCAA amended their criteria.
Several of Paul's clients, including James and Cleveland Cavaliers player Tristan Thompson posted their supposed for their agent on Twitter. Along with retweeting messages of support, James claimed nothing would stop the movement, and Thompson tweeted "Rich Paul," alongside an emoji of a goat, referencing the acronym for "greatest of all time."
"The world is so afraid of ground breakers....This is beyond sad & major B.S.....Keep shining [Rich Paul]....This only makes you stronger....what you have built is unbelievable champ.... #TheRichPaulRule ....Shame on you NCAA," comedian Kevin Hart posted on Twitter.
The NCAA denied that specific individuals were considered when developing their process and credited the NBPA's determination of qualification, which the organization said it respected, for the reason behind amending the criteria.