LeBron James, Richard Sherman, Herschel Walker React to California's Law Allowing NCAA Athletes to Sign Endorsements
Current and former professional athletes have differing views of a bill signed by California Governor Gavin Newsom, which allows student-athletes to earn money off their image, name and likeness.
Legislators voted in favor of the Fair Pay to Play Act, sponsored by State Senator Nancy Skinner, and Newsom signed the bill into law on Monday. The new law, effective in 2023, prohibits private and public higher education institutions, as well as the NCAA from preventing student-athletes from signing endorsement deals.
"College sports is a hugely lucrative industry. The NCAA and colleges and universities pocket billions of dollars a year from TV and corporate sponsorships, while student-athletes are blocked from receiving income for their talent and hard work," Skinner told Newsweek. "If the TV or movie industry were to feature and use college students and then refuse to compensate them, there would be a universal outcry. The NCAA should be no different."
The NCAA announced in May that it would put together a panel that could result in rule changes and reiterated the sentiment that changes were necessary after the bill's passage. However, the NCAA argued changes needed to be made on the national level and claimed California's law created confusion for invested parties.
LeBron James
Los Angeles Lakers player LeBron James has been a staunch supporter of the bill and was alongside Newsom for the signing, which his company, Uninterrupted, hosted on HBO's The Shop.
In a Monday tweet, James called Newsom "the man" and penned his appreciation for the governor and others who were involved. He also vocalized his support to reporters at the Lakers' training facility that evening, calling the legislation a "win."
James, who went straight from high school to the NBA, noted that if he had attended college, he and his mother, who "didn't have anything," would not have been able to financially benefit from his talent. The university, though, would have been able to capitalize on James' athletic ability.
"I was one of those underprivileged kids ... I understand what they're going through, I feel for those kids," James said. "That's why it's personal for me."
Draymond Green
Before he was a powerful force on the Golden State Warriors, Draymond Green attended Michigan State University, where he played both football and basketball, although not at the same time.
On Monday morning, he wrote on Twitter a thank you message to Newsom for his "leadership" in signing the bill. The Fair Pay to Play Act, according to Green, would protect college athletes and help bring equality to a multi-billion dollar industry.
Herschel Walker
While some athletes championed the measure, former NFL player Herschel Walker, who earned the Heisman Trophy while at the University of Georgia, opposed the bill.
Utilizing Twitter's thread feature, Walker explained that he disagreed with the governor's decision to sign the bill, adding there was a reason it's called "amateur sports."
"Wouldn't doing it the governor's way create division within the team and division within the different sports on campus? We already have enough division in this country, let's at least get this right!" Walker wrote.
Although Walker disagreed with the bill, he said he would support schools giving all scholarship athletes a monthly fee.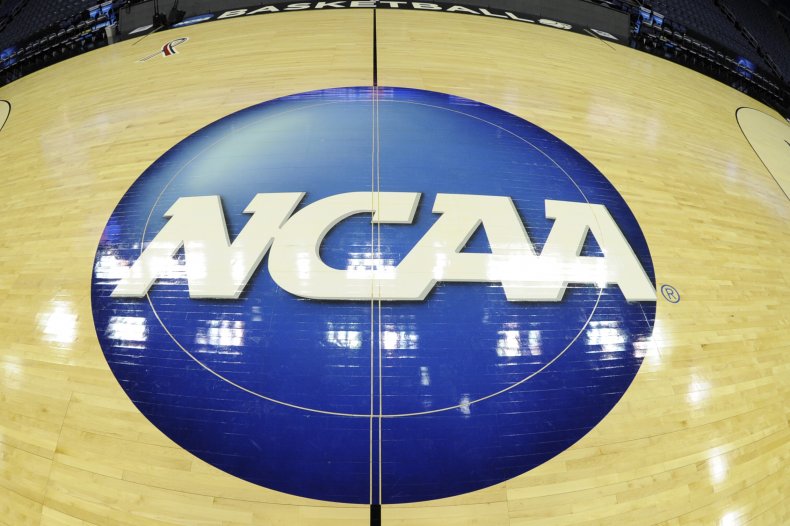 Richard Sherman
San Francisco 49ers cornerback Richard Sherman took a staunchly different approach than Walker. The Stanford University football alumni told reporters on Monday that he hopes the new bill "destroys" the NCAA because it takes advantage of kids.
"It's either going to cripple the NCAA in a way that they start to bend and make it more fair and more of a symbiotic relationship between players and the NCAA, or it's going to destroy them and will start a whole new way of college athletics in general. I can respect that, too," Sherman said, according to NBC Sports.
Ed O'Bannon
Before joining the NBA, Ed O'Bannon was part of the University of California, Los Angeles, basketball team that won the NCAA Championship. Decades later, he filed a lawsuit against the NCAA for using images of former student-athletes, including himself, in video games without compensating them.
A leader in the fight for compensation for student-athletes, O'Bannon was with James for the signing and a conversation with Newsom and other athletes.
"I had moved on and they were still making money off of my likeness," O'Bannon said. "I enjoyed being on a video game but they didn't ask me for it. My friend, who I was visiting at the time, he was like, 'You know, we paid x amount of dollars for this and you didn't get a penny."
On Twitter, O'Bannon called college athletes being able to control their name, image and likeness a "beautiful yet simple thing."
Nick Ciuffo
Cincinnati Reds catcher Nick Ciuffo didn't really identify his stance on whether college-level athletes should or should not be paid, but said there's a step that should be taken before that's discussed.
"Can all NCAA athletes get full scholarships before we start paying people?" Ciuffo posted on Twitter.
Ciuffo, who committed to the University of South Carolina, opted instead to enter the MLB draft, where he was selected by the Tampa Bay Rays.
While student-athletes will have to wait a few years before ever being able to sign endorsement deals, the state of their athletics is still being ironed out. The NCAA previously asked legislators to postpone considering the bill because if it passed, it could have negative impacts unless the organization changed its rules on its own.
Now that the law has been passed, the NCAA noted that it will consider "next steps" in California.