California Senator Undeterred by NCAA Threat Over Bill Allowing College Athletes to Sign Endorsement Deals
Undeterred by the possibility California athletics could be barred from NCAA championships, a state legislator is moving "full steam ahead" with her bill that would allow college athletes to profit financially from their name and likeness.
NCAA athletes are prohibited from financially profiting from their talent, as it would violate the terms of their amateur status. For years, athletes, commentators, the NCAA and even those with no stake in collegiate-level athletics have debated whether the policy maintains the integrity of sports or if it exploits those who help their schools earn hundreds of millions of dollars each year.
In May, the NCAA announced it would examine its position on student-athletes and that discussions could result in rule modifications. While changes could be on the horizon, the NCAA warned California legislators that until official rules are modified, athletes could face repercussions for signing endorsement deals.

"College sports is a hugely lucrative industry. The NCAA and colleges and universities pocket billions of dollars a year from TV and corporate sponsorships, while student-athletes are blocked from receiving income for their talent and hard work," the bill's sponsor, California State Senator Nancy Skinner, told Newsweek. "So, it's not surprising that the NCAA would be worried about legislation that seeks to change the status quo."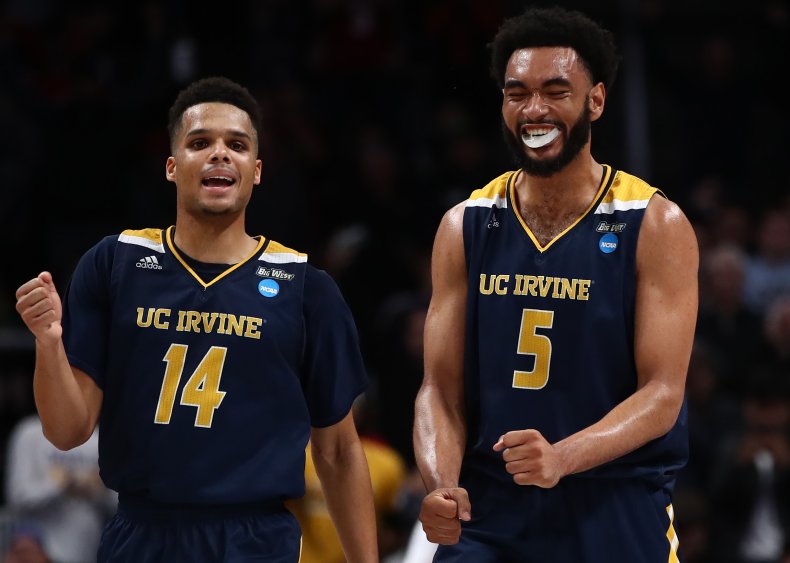 Ahead of a hearing before the Assembly's Arts, Entertainment, Sports, Tourism and Internet Media Committee on Tuesday, USA Today reported NCAA President Mark Emmert asked for consideration of the bill to be postponed. He reportedly said the bill threatens to materially alter the "principles of intercollegiate athletics and create local differences that would make it impossible to host fair national championships."
Therefore, unless the NCAA changes its rules on its own, Emmert said student-athletes could be negatively impacted. Newsweek reached out to representatives from NCAA but did not receive a response in time for publication.
While Skinner amended the bill to include a section that explained the Legislature would monitor the NCAA's progress on the issue, Emmert's letter did little to squelch her drive to see her bill passed.
"We're moving full speed ahead. This is an equity issue," Skinner told Newsweek. "If the TV or movie industry were to feature and use college students and then refuse to compensate them, there would be a universal outcry. The NCAA should be no different."
The "Fair Pay to Play Act" was passed by the California Senate in May and prohibits private and public schools in California, as well as the NCAA, from preventing student-athletes from signing endorsement deals. Accepting compensation for their name, image or likeness would also not affect a student's eligibility for a scholarship.
Ahead of the bill's passage in the State Senate, former NCAA Senior Vice President and COO Daniel Boggan offered a letter of support. In his letter, he noted that non-student athletes, such as music majors or computer science majors, are not prohibited from earning income for their talents.
By not allowing student-athletes to be financially compensated, Boggan said the NCAA failed to live up to the bylaw that assures those participating in athletics are treated equally to the rest of the student body.
"The truth is: Under NCAA rules, student-athletes are treated very differently­–and unfairly ... College athletics is a multibillion-dollar enterprise that benefits the NCAA and colleges–but not student-athletes," Boggan said.
California's bill wouldn't go into effect until 2023, a stipulation that was intended to give the NCAA and it's college and university board members time to make appropriate rule changes. During the next three years, Skinner said she expects support for the changes outlined in the bill to "only grow and broaden."
It echoes a larger, national conversation, led by Representatives Mark Walker and Cedric Richmond, who, in May, introduced a similar bill in Congress.