NCAA Recommends Colleges Add Women's Wrestling, Acrobatics and Tumbling to 'Emerging Sports' Program
In coming years, female athletes may have two new sports to compete in at the NCAA championship level, providing possible additional scholarship opportunities.
On Monday, NCAA, the committee governing college athletics, announced it recommended all three college divisions add acrobatics and tumbling and women's wrestling to the Emerging Sports for Women program. Being added to the program would provide additional opportunities for the sport to grow and a path to NCAA championship status.
"On behalf of the NCAA Committee on Women's Athletics, I would like to commend the leaders of both the acrobatics and tumbling and the women's wrestling communities and thank them for their extensive work to ensure young female athletes in these sports are able to continue their participation at the collegiate level," Julie Cromer Peoples, committee chair, said in a press release.
Rules regarding each sport will be developed on a divisional level and institutions won't be required to offer financial aid. However, a spokesperson for NCAA told Newsweek that many institutions will likely choose to offer scholarships and financial aid to athletes, creating new opportunities prospective applicants may not have had in previous years.
Created in 1994, the program was established after a survey found female students only had about 30 percent of athletic participation opportunities offered by NCAA institutions.
Sports vying for a spot in the Emerging Sports for Women program must have a minimum of 20 varsity or competitive club teams. If added to the program, the sport has the opportunity to become an NCAA championship sport. Rowing, women's ice hockey, women's water polo, bowling and women's beach volleyball have all earned NCAA championship status through the Emerging Sports for Women program.
To be considered for NCAA championship status, the sport must reach 40 varsity programs within 10 years. If this goal of 40 programs or steady growth isn't demonstrated, it can be removed from the program.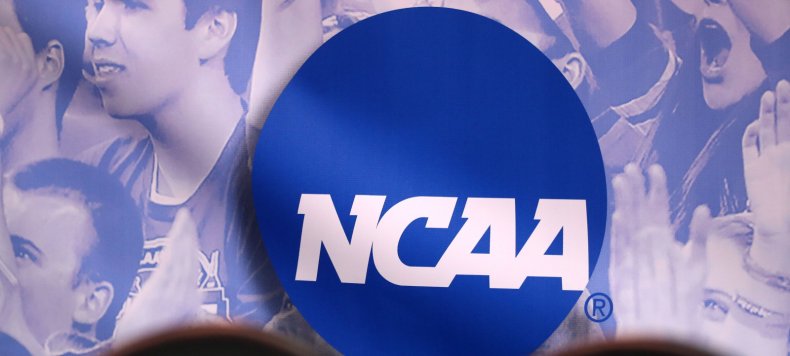 National Collegiate Acrobatics & Tumbling Association (NCATA) executive director Janell Cook said in a statement it was an "incredible feeling" to be taking this "next big step" with the NCAA.
"I can't help but think of all the student-athletes and coaches who took a leap of faith, who have dedicated themselves to the growth of the sport, and who will certainly be celebrating the news today," Cook added. "The best is yet to come, and the Acrobatics & Tumbling community will be so encouraged as they continue the journey."
29 NCAA institutions have sponsored programs in acrobatics and tumbling, a combination of skills used in gymnastics and cheerleading, since it became a collegiate sport in 2011. More than 20 of those institutions are either Division I or II, and thus able to offer athletic scholarships.
Ahead of NCAA's announcement, Wrestle Like a Girl, an organization dedicated to empowering women in wrestling, created an online petition urging wrestling to be added to the Emerging Sports for Women program. As of Tuesday morning, it had 27,556 signatures out of its goal of 35,000.
"Attaining recommendation from the NCAA Committee on Women's Athletics to add women's wrestling as an NCAA emerging sport is an incredible and historical milestone, and is a testament to the power of Title IX for girls and women in sport," Wrestle Like A Girl founder and executive director Sally Roberts said in a press release.
Twenty-three NCAA institutions sponsor women's wrestling, but Presbyterian College, a private liberal arts college in Clinton, South Carolina, is the only Division I program available.
"We expect her to be a pioneer for this program, as well as the sport," Mark Cody, the director of wrestling at Presbyterian, told ESPN during a press conference with Cassy Lopez, the first woman to receive a scholarship to wrestle at a Division I school.
Once added to the Emerging Sports for Women program, institutions can also use the sport to satisfy minimum sports-sponsorship requirements and Divisions I and II can use it for minimal financial aid awards.
Each of the three college athletic divisions­–Division I, II and III–will have to decide themselves if the sports will be added. If they are, the sports will be added to the program on August 1, 2020.