'NCIS Los Angeles': Is Deeks Leaving 'NCIS LA'?
NCIS: Los Angeles' crew has plenty to worry about on the CBS show, with old foe David Kessler (played by Frank Military) out of prison with a plan to kill Kensi (Daniela Ruah). Fans, however, are more worried that a beloved cast member could be leaving as Marty Deeks ( Eric Christian Olsen) was terminated from his position as NCIS and LAPD liaison.
In the latest episode of NCIS: LA Season 12, streaming now on the CBS website and app, it was made clear that this firing was permanent, meaning that for now it seems that there's no way for Deeks to come back to the team.
However, this being the world of NCIS, though it seems that Deeks will be leaving the show, they are sure to find a way to bring him back in. This seemed to be confirmed by Ruah, who told TVLine that Olsen is going nowhere.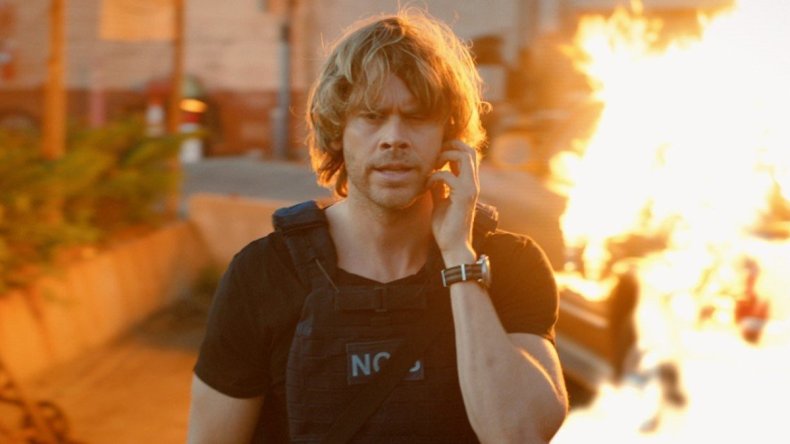 She said: "Listen, if Eric were leaving the show permanently, we would know about that by now, and that's obviously not the case. So, somewhere and somehow, things happen that change the course of where the story is going."
In fact, fans who kept watching CBS after the episode aired got a confirmation that Deeks will still appear on the show. The character appeared in the trailer for Season 12, Episode 6, a Christmas special for the show alongside Kensi, hinting he will be part of whatever seasonal shenanigans the team will be facing.
One trick that all of the NCIS franchise shows like to pull is hinting that a cast member is leaving before finding a way of getting them to stay at the last minute. For example, at the end of season 11, we saw Nell Jones (Renee Felice Smith) offer her resignation from the LA team, and a few episodes before that Eric Beale (Barrett Foa) also seemed to exit the show, even missing a few episodes as Foa took part in a theatrical production of Angels in America.
Though Deeks seems not to be leaving NCIS: Los Angeles, Ruah also told TVLine that things are hardly going to be smooth sailing for the pair this season. She called Kessler's threat, "a ticking time bomb," before hinting that it will, "blow up in your face when you least expect it."
One reason that Deeks needs to stay on the show is because someone needs to be there to worry about Kensi. "Deeks seems to be a lot more concerned than she is," the actor said.
NCIS: Los Angeles Season 12 continues Sundays at 9 p.m. ET / 8 p.m. CT on CBS.