'NCIS LA' Season 12 Episode 7 Release Date: When the Show Returns
NCIS: Los Angeles left CBS viewers with festive feelings in December after the show released its Season 12 Christmas special. That episode, however, is also the last episode of 2020, with the show going on its winter break. NCIS: LA, however, will be back in 2021 with Season 12, Episode 7, titled "Overdue."
When will NCIS: LA return?
NCIS: Los Angeles Season 12, Episode 7 is set to air on Sunday, January 3, 2021, three weeks after the winter finale. "Overdue," however, will air in the show's usual timeslot of 8:30 p.m. ET / 7:30 p.m. PT. NCIS: New Orleans Season 7 will also return on that same date in its usual timeslot.
So far, CBS has not released the synopsis for the winter premiere, but the winter finale left some interesting plot threads dangling that are sure to be picked up when the show comes back in January 2021.
For example, while fans had previously been left wondering whether Marty Deeks (Eric Christian Olsen) would be leaving the show after his job as the FBI/NCIS liaison was terminated, his role could actually be bigger than ever when the show returns.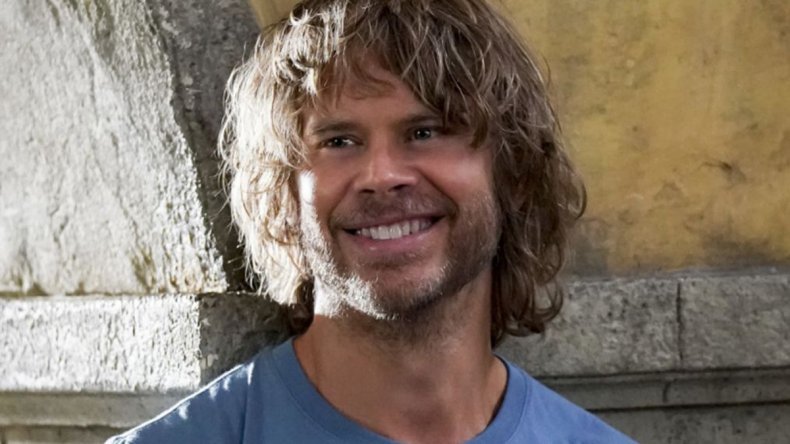 In the festive episode, Deeks suddenly received a video call from Hetty (Linda Hunt), who has pulled some strings and got him into a Federal Law Enforcement Training Center (FLETC) to become a proper NCIS agent, despite the rules stating he is too old to do so. When NCIS: LA Season 12 returns in January 2021, we are sure to learn quite how Hetty pulled that off, and get to see Deeks training for the job of a lifetime.
Other characters, however, have much more to worry about when the show returns. Deeks' partner Kensi Blye (Daniela Ruah), for example, still has a murderous sociopath on her trail—and now that Deeks will be busy training, Kessler (Frank Military) is likely to try for vengeance sooner or later.
Then of course there's Eric (Barrett Foa), who has returned to LA very rich and with very 'tech bro' facial hair. In the last episode, he said he planned to use his newly acquired wealth to end homelessness in all of Los Angeles, a mission that is sure to be explored when the show returns in early 2021.
While fans are waiting for NCIS: Los Angeles Season 12, Episode 7 to air, they can catch up on the show so far on the CBS website and app and on CBS All Access. The former has the last five episode of NCIS: LA available to watch for free online with ads. As only the five most recent episodes are available for free at any time, the Season 12 premiere is only available to CBS All Access subscribers. The previous 11 seasons currently do not have a streaming home, but are all available to purchase on digital entertainment stores like Amazon, Apple TV and Google Play.
NCIS: Los Angeles Season 12, Episode 7 airs Sunday, January 3 on CBS.