'NCIS New Orleans': Why The Show Paid Tribute to Marta Goldstein
NCIS: New Orleans ended this week by paying tribute to a late member of the CBS show's crew. The aptly-named "One of Our Own" ended with a title card in memory of Marta Goldstein, who had been a part of the NCIS NOLA family since its first episode in 2015.
The title card read, "In Loving Memory of Marta Goldstein." The crew member had been a script supervisor on the NCIS spin-off for five years, a job that saw her keeping continuity of set as the series shot its scenes out of order.
Goldstein had worked as a script supervisor in the industry since 1998, when she started working on the ABC legal drama The Practice. She also worked in the continuity department on hit shows like Boston Public (set in the same universe as The Practice), Joan of Arcadia, Scrubs, Ugly Betty and the Tim Roth crime drama Lie to Me.
The airing of this title cars at the end of NCIS: New Orleans led to an outpouring of tributes from fans of the CBS drama. A selection of the tributes left by fans on a memorial site read: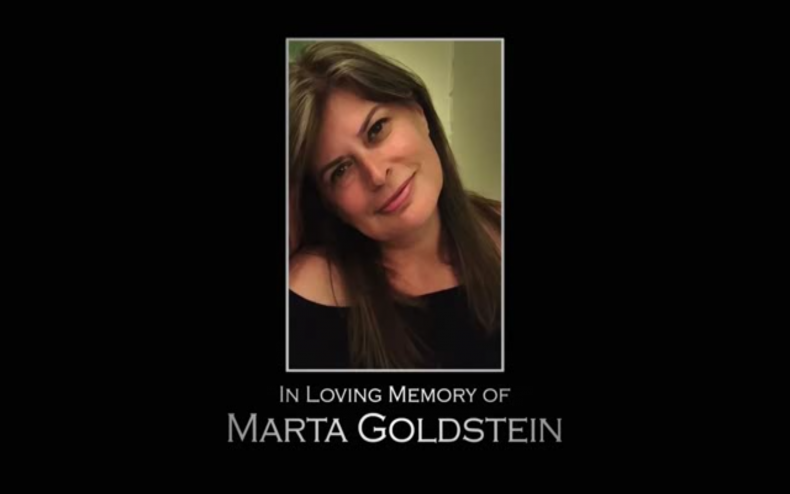 "Ms. Goldstein was a major part of my tv time over the years. She cannot be replaced. Thank you for so many years of tv enjoyment. Rest with God you earned it."
"I just saw your title card at the end of NCIS New Orleans this evening. My heart goes out to the family at this difficult time. May you Rest In Peace."
"R.I.P. MARTA GOLDSTEIN, I have never missed an episode of NCIS NEW ORLEANS, & very little is ever said about the staff that is behind the cameras. THANKS."
A 2015 issue of a local magazine from where NCIS: New Orleans is filmed gave fans an idea of Goldstein as a person and her role on the show. A behind the scenes piece for Slidell Magazine reads: "Script Supervisor Marta Goldstein packed up her dogs just two weeks earlier and moved to New Orleans from Los Angeles when she got the job on NCIS: New Orleans.
"She complains that she is gaining weight since moving to her home on the St. Charles streetcar line and became armed with a list of the 31 best restaurants in New Orleans. As a script supervisor, she must track the number of hours at work during the day and number of minutes filmed for the day."
NCIS: New Orleans Season 7 continues Sundays at 9 p.m. ET / 8 p.m. CT on CBS.