'NCIS' Season 16 Premiere Spoilers, Photos: What's Gibbs' New Role During the Search for Vance?
Vance is still missing when NCIS Season 16 begins, CBS announced Thursday.
"One month after Director Vance was kidnapped, Gibbs is assigned the role of acting director in his absence while the team searches worldwide for his whereabouts," reads the network's synopsis of "Destiny's Child."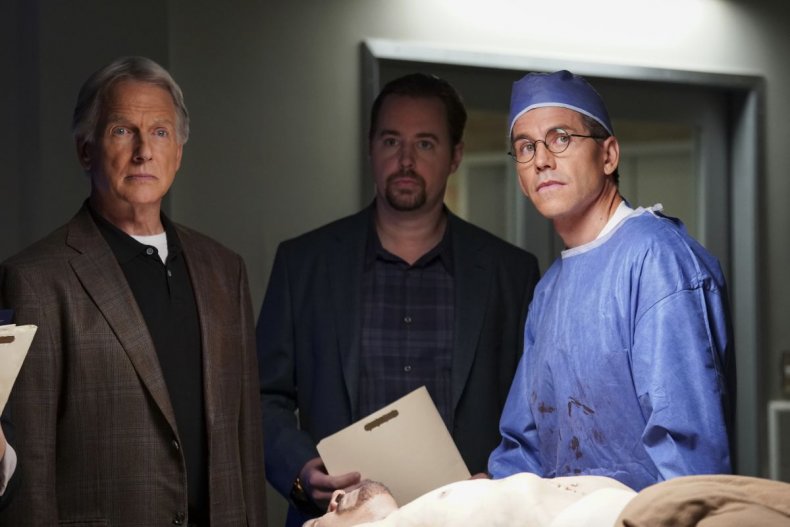 In the Season 15 finale, "Date with Destiny," Special Agent Jack Sloan (Maria Bello) was certain the man who held her hostage and tortured her 10 years ago in Afghanistan was in D.C. When she heard Nigel Hakim's (Pej Vahdat) voice, she knew he hadn't been killed like everyone believed. Just as Jack and Special Agents Leroy Jethro Gibbs (Mark Harmon), Timothy McGee (Sean Murray) and Nick Torres (Wilmer Valderrama) were about to take Nigel into custody, they learned he double-booked and left the country on another flight. Gibbs promised Jack they'd get him.
The finale ended with NCIS Director Leon Vance (Rocky Carroll), who had rescued Jack from her torturer in Afghanistan, on the plane with Nigel. He was bloody and bruised. "I could not believe my good fortune, to have found you, the hero, after all these years," Nigel said to him. "You killed so many of my brothers."
The NCIS Season 16 premiere will be Diona Reasonover's first episode as a series regular. She was promoted in July. The actor recurred as Dr. Mallard's (David McCallum) graduate assistant, Kasie Hines, who took over in the lab as the team's forensic scientist following Pauley Perrette's departure last season. Perrette played Forensic Specialist Abby Sciuto since the beginning of the series.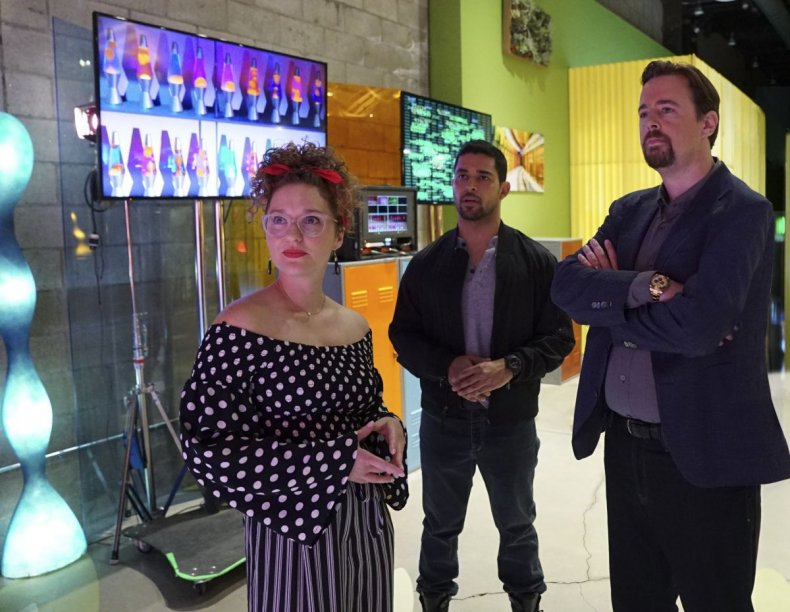 Fans can also look forward to a return from Joe Spano, who has recurred as (now former) FBI Special Agent Tobias Fornell since Season 1 in 2003. The actor revealed he'll be in the third episode of the season on Twitter Sunday. "Just finished my first @NCIS_CBS of the year," he wrote. "A glorious adventure with Harmon, Don Lake and director James Whitmore Jr. Magnificently written by @ChrisWaild. Great, great fun."
The CBS procedural drama, which is the most-watched drama in the world, was renewed for Season 16 in April, a week before most of the network's other shows. "It's pretty simple—viewers everywhere love NCIS," CBS Entertainment President Kelly Kahl said in a statement at the time. "This show speaks to viewers of all ages, in all parts of the country and around the world. NCIS' amazing characters and terrific storytelling result in some of TV's most passionate fans."
NCIS Season 16 premieres Tuesday, September 25 at 8 p.m. ET on CBS.