'NCIS' Season 17, Episode 1 Recap: What Happened When Ziva Returned "Out of the Shadows"
Both NCIS and Ziva David (played by Cote de Pablo) returned to CBS last night (Tuesday, September 24) in an episode that featured everything fans could hope for.
From the moment Ziva returned in Season 17 and Episode 1, titled "Out of the Shadows," viewers were in for a wild ride. In the premiere episode of the season, we learned a lot about where the character has been, and got a number of hints that she will soon be reunited with her daughter Tali (Layla and Emelia Golfieri) and former lover Tony DiNozzo (Michael Weatherly).
What happened in 'NCIS' Season 17, Episode 1?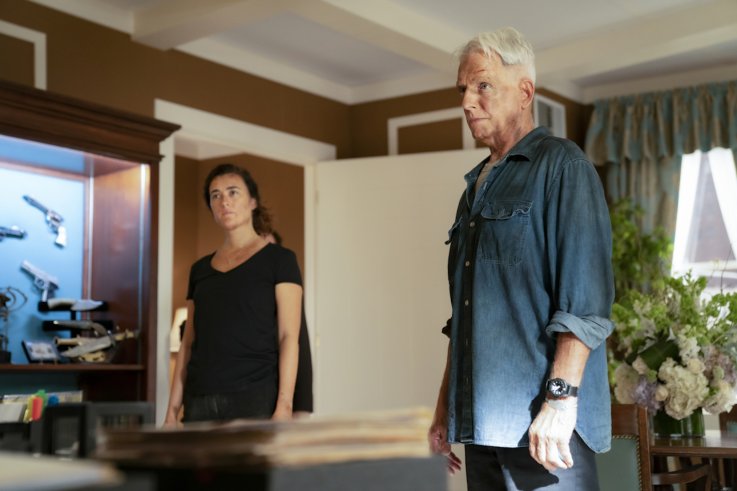 After recapping the shock events of the last season finale, when Ziva returned to warn Gibbs (Mark Harmon) he was in danger, "Out of the Shadows" cut forward 18 hours, when we saw Gibbs steal a car, with Ziva putting two severed fingers on the dashboard.
Later in the episode, these fingers are revealed to be those of a source who can tell her about Sahar (Mouzam Makkar), a woman who has been trying to kill her. Before he can, however, he is shot dead by an unseen gunman.
The source had been holding a necklace given to Ziva by Tali, which she has to cut out of his hand after rigor mortis sets in. Before he died, the informant also revealed that Sahar had something to do with Ari Haswari (Rudolf Martin), Ziva's half-brother who she was forced to kill way back in her second episode of the CBS drama.
This was something hinted at by de Pablo in a TVInsider interview prior to the release of "Out of the Shadows," when she said: "Ari's always involved. There's something that has to do with him and some loose ends still lingering."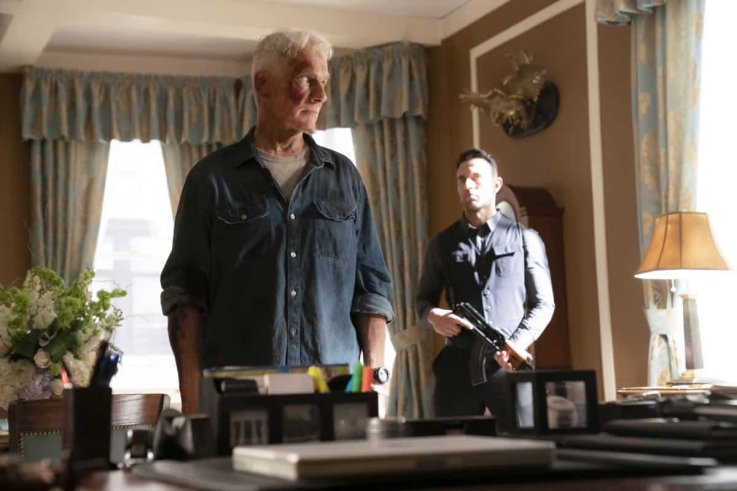 Before all this happens, however, "Out of the Shadows" gives fans answers as to where Ziva has been all the time we thought she was dead.
In a flashback, which we see while Ziva hears voices as she escapes into a sewer as Gibbs' basement is hit with gunfire, we learn that Mossad member Adam Eschel (Damon Dayoub) had helped her fake her death by faking an explosion at her Israeli compound.
At the start of NCIS Season 17, Episode 1, Ellie Bishop (Emily Wickersham) is the only one who knows Ziva is alive, as the former agent left her a message way back in the middle of Season 16. However, the news slowly spreads across the team.
Timothy McGee (Sean Murray) is the first to find out as he smells a rat and follows Ellie to Ziva's old hideout. The news then spreads to Jimmy Palmer (Brian Dietzen) and Nick Torres (Wilmer Valderama), who said: "I didn't even know this ninja, but this is like the biggest news of my life. Ziva David is freakin' alive!"
Leon Vance (Rocky Carroll) is not told, leading to the NCIS team getting in trouble for hiding info from him after Palmer and Kasie Hines (Diona Reasonover) discover Sahar's people are hiding in a scorched diner. However, they decide not to head there after Ziva tells them not to go.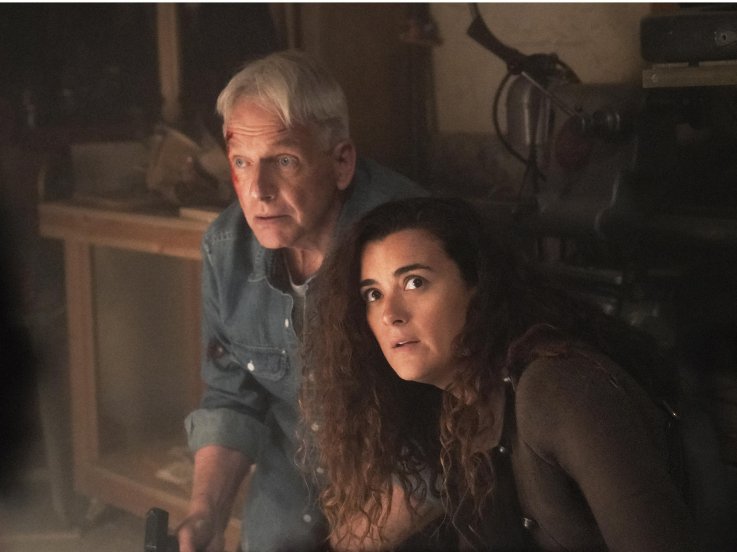 Meanwhile, Gibbs and Ziva have to ride on a bus to pick up an SD card with vital info about Sahar. After the SD card is taken, NCIS fans got their first glimpse of Ziva action as she tackled the man who stole it, only for Gibbs to shoot him to death.
The SD card is encrypted, so McGee decrypts the information, leading the pair to the man who ends up dead with two less fingers.
Ziva and Gibbs head to the diner, where Sahar (who is also using the alias Mira Sahar Azam) warns that if she is killed, a U.S. senator will die. Heeding her warning, Gibbs knocks her gun out of her hand, only for Ziva to draw another. However, fans will have to tune in next week to see what happens next in the NCIS Season 17 two-parter.
This second part, titled "Into the Light" will likely pick up on some hints dropped in Season 17, Episode 1. For example, we are likely to learn more about Odette (Elayn J. Taylor), Gibbs' mysterious landlady who clearly knows more than she is letting on, has access to weapons and is described as an "associate" to Ziva. "Out of the Shadows" also hinted at a Ziva-Tony-Tali reunion, but also suggested that this can only happen once Sahar is dead.
'NCIS' Season 17, Episode 1 is streaming now on CBS All Access
'NCIS' Season 17, Episode 1 Recap: What Happened When Ziva Returned "Out of the Shadows" | U.S.