'NCIS' Season 17, Episode 10 Explained: Who Is Sahar and What Does She Mean to Ziva David?
NCIS Season 17, Episode 10 on CBS managed to pull off a massive twist as to the identity of Sahar, who fans thought had been killed in the two-part season premiere before the show revealed that this person had been a decoy and that the real Sahar was a person very close to Gibbs (played by Mark Harmon).
For those who watched the NCIS Season 17 midseason finale, without having watched the opening episodes of the season, Sahar was introduced in the Season 17 premiere as a terrorist with some kind of history with Ziva (Cote de Pablo), who emerged after years in hiding to warn Gibbs his life was in danger as a result of Sahar's plot.
In the second part of that premiere, Gibbs and Ziva capture a woman (Mouzam Makkar) who they think is Sahar, who tells them she was the leader of a splinter group which fell apart after she was captured and placed in a POW camp.
In that episode, we also learn that Ziva's half-brother Ari (Rudolf Martin) was a member of the terrorist group, but that it fell apart after Ziva killed him. As such, Sahar blames Ziva for the breakup of the group.
After this, Sahar is killed at the end of Season 17, Episode 2. Gibbs and Ziva think they are free of her, but in episode 10 we learn that this was just a decoy. After Ziva's ally Adam (Damon Dayoub) dies at the hands of Sahar's hired killers, he tells Ziva and Gibbs that "you know her."
Initially, we are led to believe that he is speaking to Ziva, but in one of the finale's shocking twists, we find out that he is talking to Gibbs, and that Sahar is someone he has got close to over the first half of Season 17.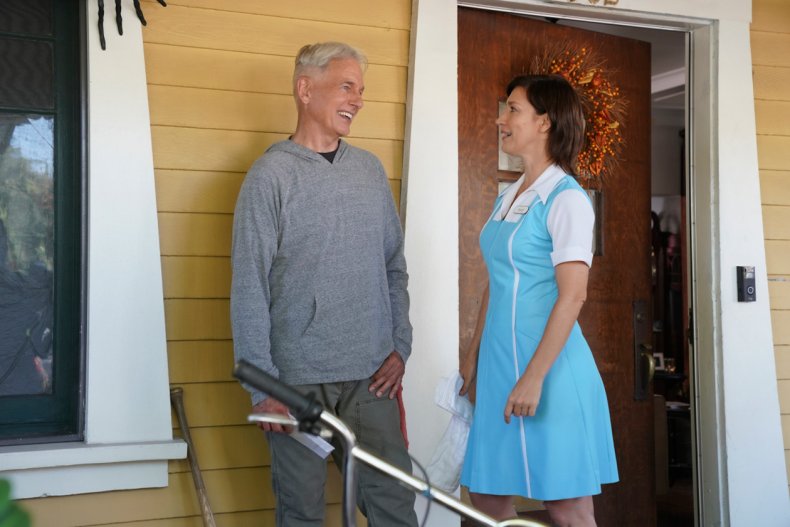 After the team interrogates Sahar's associate and nightclub owner Victor Mir (Usman Ally), he tells them that Sahar is pretending to be a waitress named Sarah (one of the episode's missteps is this cheesy anagram reveal) with a son named Phineas.
NCIS fans will recognise Sarah (Louise Barnes) as Gibbs' neighbour and Phineas as the son she has bonded with. However, any romantic connection between Gibbs and Sarah is rather ruined when he has to shoot her to death to stop her killing Ziva.
With Sahar now dead (or, at least, another potential decoy of the terrorist leader), the threat against Ziva should be extinguished, meaning that fans may finally get to see the Ziva, Tony (Michael Weatherly) and Tali (Emelia and Layla Golfieri) reunion that they have been hoping for since Ziva left the show in 2013.
NCIS Season 17, Episode 10 is streaming now on CBS All Access.