'NCIS' Season 17, Episode 11 Release Date: When is the Next Episode On?
NCIS Season 17 aired the first part of its midseason two-parter on Tuesday night, with Ziva David (played by Cote de Pablo) returning for one more mission with the team of the CBS drama. After what is sure to be a dramatic cliffhanger, however, fans will have a few weeks to wait until the second part airs.
That said, NCIS Season 17, Episode 11 looks set to be worth the wait, as there are some big clues that it could see Ziva finally reunited with former lover Tony (Michael Weatherly) and their daughter Tali (Layla and Emelia Golfieri).
The midseason finale synopsis, for example, reads, "Gibbs and the team assist Ziva with 'the one thing' she said she would need to take care of before returning to her family," suggesting that the "one thing" will be solved in the first instalment, allowing for a family reunion in the second part, the title of which has not been revealed by CBS yet.
What the network has announced is when the show will return in 2020. NCIS Season 17, Episode 11 will air on Tuesday, January 7 at 8 p.m. ET/7 p.m. CT, before being made available on CBS All Access after the episode airs.
However, in 2020 NCIS will no longer be sharing its night with spin-off NCIS: New Orleans, which is moving to join NCIS: Los Angeles on Sundays. Taking its place will be new series FBI: Most Wanted, a spin-off of FBI.
As for what viewers should expect from the first new episode of NCIS to air in 2020, co-showrunner Frank Cardea told CarterMatt: "Ziva thought that she had one problem that she had to solve, but in solving that, she created another problem. It's the second problem we'll address on January 7. There will be some resolution."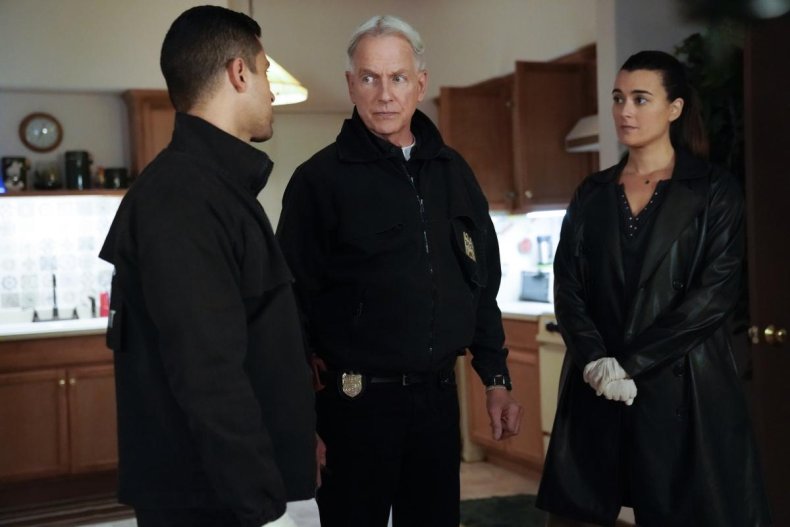 Co-showrunner Steven D. Binder added to this, "The train will arrive at the station, but it'll head out to another one." As to how the midseason finale and the winter premiere are linked, Cardea said, "they are linked, but not in your typical cliffhanger way."
As for whether NCIS Season 17, Episode 11 will bring to an end the story of Tony, Ziva and Tali, the showrunners were non-committal. Cardea said, "If you asked us three or four years ago if Cote would be back, we wouldn't know how to answer that question."
He added: "So if you were to ask us if Ziva or some other characters would be back in three or four years, we really can't answer that. Not because we don't want to, but because we just don't know."
NCIS Season 17, Episode 11 airs on January 7, 2020 on CBS.