'NCIS' Season 17, Episode 20 Recap: What Happened in the Season Finale and What it Means for the Future
NCIS was forced to end production on Season 17 four episodes earlier than expected. This made Season 17, Episode 20, titled "The Arizona," effectively the season finale, even though it was not intended to bring the season to a close.
However, the episode did feature a number of moments that spell big changes for Gibbs (played by Mark Harmon). "The Arizona" also seems to set up the upcoming 400th episode, which was meant to air as part of the current set of episodes but will now air in Season 18.
NCIS Season 17, Episode 20 mostly centered on Joe Smith (played by Christopher Lloyd), a 95-year-old man who was trying to get a place for his ashes at Pearl Harbor after he dies. However, in order to do that, the NCIS team had to find proof that he had actually served on the USS Arizona when the attack on the harbor took place in December 1941.
Initially, the team could find no physical evidence that he had been on the ship, and as Smith said he'd used his brother's ID to enlist, there were no useful records either. The team tried to get him to open up about his experiences of the attack, but he refused until he later shared his experiences with fellow combat veteran Gibbs.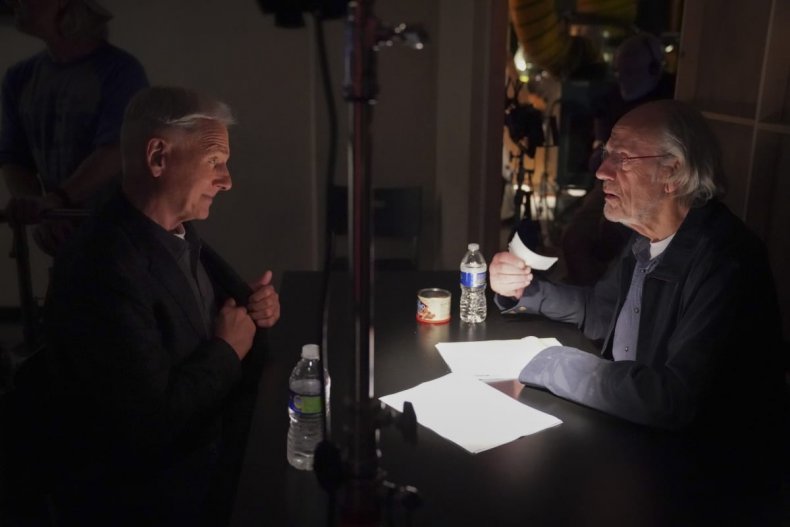 As Smith opened up about his place in history, Gibbs noticed scarring on the man's arm. Deciding to get the arm x-rayed, the team found shrapnel that placed Smith on board the Arizona.
Shortly after this, the man died, sending Gibbs on a 5,000 mile journey to Pearl Harbor to deliver his ashes. However, the biggest journey Gibbs made in NCIS Season 17, Episode 20 was emotional. He finally opened up to McGee (Sean Murray) about his time fighting in Kuwait.
NCIS executive producer Gina Monreal, speaking to TVLine, said of this, "To me, this was a way of doing a father story for Gibbs. He sees his father in Joe, he looks at his bracelet several times, he says, 'That's how these guys are,' WWII vets. He's talking about his dad in a certain way. It's an opportunity for Gibbs to connect with someone like his father, and through this story he does open up. But the Gibbs of three years ago might not have gotten there. He's definitely evolving."
This opening up about his history also seems to set up Episode 400 of NCIS, which the show's bosses have confirmed will be the second episode of Season 18. That episode will explore how Gibbs first met Ducky (David McCallum), giving us another glimpse of a younger Gibbs, living before the events of the CBS series.
According to NCIS co-showrunner Frank Cardea, the intended season finale ended with a reveal, which could be set up by "The Arizona." He said of this, "The envisioned season finale did not have a cliffhanger ending but was planned to have a very surprising ending. More of a reveal/development, as you phrased it. We do plan to go forward with that episode in the early part of Season 18, but will probably reevaluate the ending when the time comes."
NCIS Season 17, Episode 20 is streaming now on CBS All Access.