'NCIS' Season 17, Episode 20: Is "The Arizona" The Season Finale After Coronavirus Shutdown?
NCIS Season 17 was meant to run for 24 episodes, but production on the CBS series was forced to shut down in March due to the coronavirus. This meant that the current season of the show has been cut short, with the season finale coming much earlier than fans expected.
This was confirmed by actor Brian Dietzen, who plays Jimmy Palmer on the procedural. He tweeted on March 14: "Unfortunately we'll be shutting down production of NCIS for the remainder of the season after we wrap tomorrow. We'll produce 20 of our 24 episode order.
"It's been a tremendous year and we have a few more great episodes for you all. Thank you so much for all the support."
This means that NCIS Season 17, Episode 20, titled "The Arizona," will be the last episode of the season. That episode will air on CBS on Tuesday, April 14 at 8 p.m. ET, and be available to stream on CBS All Access shortly after.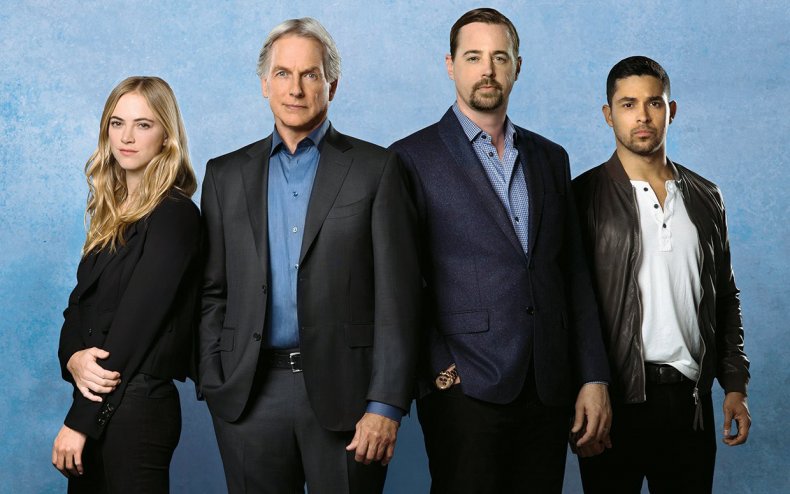 Although "The Arizona" will technically be the season finale, it is unlikely to end with the kind of dramatic cliffhanger NCIS fans might expect. With production shut down in March, the show is unlikely to have been able to change the episode at the last minute to allow it to wrap up Season 17.
This was something hinted at by McGee actor Sean Murray in his Twitter reaction to NCIS production shutting down. He wrote: "As many of you have already heard, #NCIS production has been put on hold for the time being. we will wrap our current season with 20 eps complete and plan to pick up where we left off when we begin season 18."
NCIS has not been officially renewed for Season 18, but the show is almost certain to get commissioned for more by CBS. This was hinted at in an interview between NCIS co-showrunner Frank Cardea and TVLine about the show's 400th episode, which was due to be the 22nd episode of Season 17.
The show boss said: "Episode No. 399 was just two days away from the start of production. All of the prep work was completed, sets were built, the guest cast was set as were locations. No. 400 was set to shoot next, and we will probably still shoot it as 400 and air as 400."
He added: "We had special things planned for it, CBS was throwing a big party for us... But it will happen."
According to the website, the 400th NCIS episode was due to show how Gibbs (Mark Harmon) and Ducky (David McCallum) met.
NCIS Season 17, Episode 20 will also have a historical theme. The official synopsis reads: "The team tries to verify the identity of Joe Smith, who claims he served on the USS Arizona during the attack on Pearl Harbor and wants to be buried there upon his death."
NCIS Season 17 concludes on Tuesday, April 14 at 8 p.m. ET / 7 p.m. CT on CBS.