'NCIS' Season 18, Episode 3 Release Date: Why 'NCIS' Is Not Airing Tonight
NCIS is taking a break on December 1, with Season 18, Episode 3 not airing until later in December. CBS is airing a Christmas classic in its place to mark the start of advent, meaning that fans have a while to wait before the next episode starring Gibbs (played by Mark Harmon) and the rest of the team.
Why is NCIS Season 18, Episode 3 not airing tonight?
NCIS is taking a break for two reasons: Normal breaks in the schedules and Christmas programming.
As the usual TV season of September to May is around 32 weeks long, and the big network shows are usually 20 to 24 episodes long, shows like NCIS sometimes take weeks off to allow networks to spread episodes out over the season.
The so-called "midseason break" from December to January accounts for some of these weeks, but most shows need to take weeks off elsewhere. Different networks make different decisions about when these are, but often they are spaced so that the most dramatic episodes air during so-called "sweeps weeks," weeks when panels of TV viewers record their viewing habits in detail.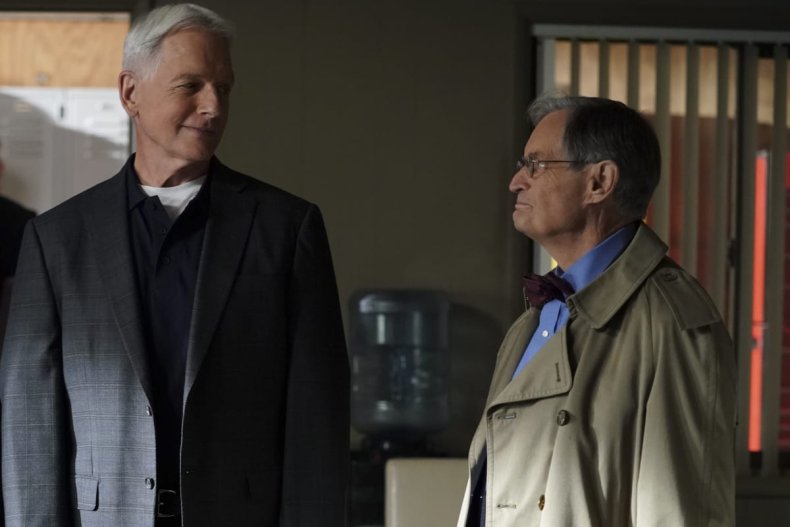 As a good sweeps week means good advertising revenue for a show, networks have their big episodes air typically on the February, May, July or November sweeps weeks—explaining why NCIS aired its premiere and milestone 400th episode in November.
As December is not a sweeps week month, and many shows start to go on their midseason breaks around now, it is a good time for a show to take a week off—especially if it means that a network can air some Christmas content in its place.
So it is with NCIS Season 18, Episode 3. In its place, CBS is re-airing the 1964 holiday classic Rudolph the Red-Nosed Reindeer on December 1.
When will NCIS Season 18, Episode 3 air?
Luckily for fans, the show is only taking one week off. Episode 3 of the new season, titled, "Blood and Treasure," will air on Tuesday, December 8, with the episode airing in the show's usual slot of 8 p.m. ET / 7 p.m. CT.
The synopsis for that episode reads: "The discovery of two dead bodies leads the team into the world of modern day treasure hunting as Gibbs and Fornell get deeper into their search for the drug kingpin."
As usual, the episode will shortly be available to watch on the CBS website and app, before coming to CBS All Access, which gets episodes as they air as well as being the streaming home for the 17 previous seasons.
NCIS Season 18 airs Tuesdays at 8 p.m. ET / 7 p.m. CT on CBS.