'NCIS': Why the Show Isn't Airing Tonight and When It Will Return
NCIS Season 18 may have only been airing for around a month in 2021, but the show is already set to take another break. Season 18, Episode 8, titled "True Believer," is set to be the final episode featuring Maria Bello as Jack Sloane, but CBS viewers will have to wait a while before they get to say goodbye to the character.
Why NCIS is not airing on February 16
It is usual for NCIS, and other shows on network TV to take breaks throughout the year. A TV season lasts about 40 weeks from September to May, while seasons of shows are at most 24 episodes long. Though shows try to burn through some of this by taking an extended break over Christmas, this still means that shows have to take weeks off now and then.
NCIS Season 18 started late this year, with the season premiering two months later than usual. Though this means that the show has fewer weeks in the season to fill, the season will also be shorter this year with 16 episodes.
This perhaps explains why the season has been off-air so much already. In the 14 weeks since the first episode of NCIS Season 18, the show has aired seven episodes, meaning it has taken as many weeks off as it has aired new episodes.
NCIS Season 18, Episode 8 release date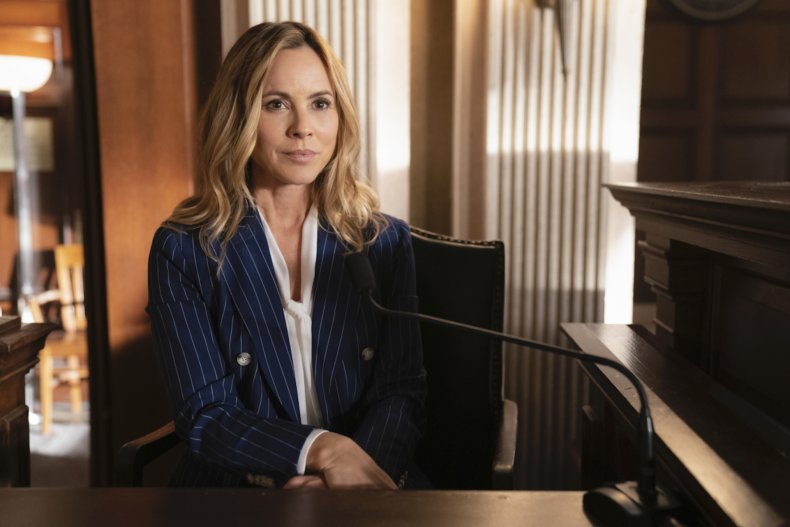 NCIS fans have another long wait on their hands before the next episode. The show is taking three weeks off, meaning that "True Believer" will not air until Tuesday, March 2. On that day, the episode will air in the show's usual release window of 8 p.m. ET / 7 p.m. CT.
The summary for the episode reads: "When Sloane's (Maria Bello) name is discovered in Afghanistan at the site of an abandoned bus with a dead driver, Gibbs (Mark Harmon) accompanies her on a trip to find a group of girls who were kidnapped from the bus. Also, McGee (Sean Murray), Bishop (Emily Wickersham) and Torres (Wilmer Valderrama) track down a hacker who emailed compromising information to the Taliban."
The episode will be notable for being the final episode for Bello, who is leaving the show due to her contract expiring.
The actor filmed her final scenes for the show in December 2020. She celebrated her departure in an Instagram post that read: "And that's a wrap for Jack Sloane @ncis_cbs !!! I've learned many things on this journey for the last three and a half years.
"I learned about commitment and community. I've learned that the woman I am enjoys process over product. I've never worked with a kinder, more generous group of people. I only had the privilege of standing by Dom's [Bello's fiancee Dominique Crenn] side during cancer because my producers worked so hard to make sure I was there for every treatment.
"I made a speech today for our crew. Though in our business, like many, there are quite a few assholes—there is not one on the set of NCIS—in front of or behind the camera. Only a profoundly decent group of people who care more about each other and the world in general than what is in it for them.
"I understand why this show after 18 years is the most-watched in the world—you must all feel our love. Keep watching. I have a feeling there will be many more years to come. Thank you to all of my pals at NCIS and to all of our fans. I am truly grateful."
NCIS Season 18 airs Tuesdays at 8 p.m. ET / 7 p.m. CT on CBS.