'NCIS' Season 18: When the Show Returns in 2021 and How to Watch Online
NCIS Season 18 has been off air for over a month, but the CBS show will return in January 2021. CBS is starting 2021 with a double bill of NCIS episodes, the second of which will explain why Gibbs (played by Mark Harmon) shot McGee (Sean Murray) at the start of the current season. After airing, these two episodes, Episode 4 and 5 of Season 18, will be available on catch-up and streaming services.
When NCIS returns in 2021
Season 18, Episode 4 ("Sunburn") and Episode 5 ("Head of the Snake") will both air on Tuesday, January 19, with the first episode airing in the show's usual timeslot of 8 p.m. ET / 7 p.m. CT and the second airing directly afterward at 9 p.m. / 8 p.m.
The official synopses for those episodes are as follows (per CBS):
"Sunburn": McGee and his wife Delilah's Bahamian vacation turns into a high-stakes mission when a case NCIS is tracking of a dead escape room manager has ties to the island. Also, Gibbs fears the worst when his search for Fornell leads to blood.
"Head of the Snake": Gibbs and Fornell's crusade to find the head of the drug ring responsible for Fornell's daughter Emily's overdose comes to a climax. Also, Gibbs and Vance finally let the team in on a case that has dangerous implications.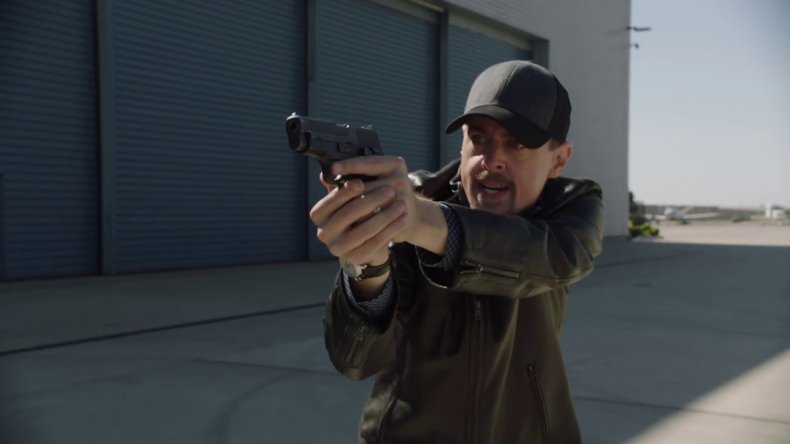 After a few episodes of flashbacks, "Head of the Snake" takes us right back to present day, explaining why Gibbs shot McGee. Speaking to TVLine, Murray explained: "We're caught back up to real-time once that episode airs, yes. And we do eventually at some point get into the COVID, it is acknowledged. I don't think we're heavily acknowledging it, but I think it'd be dopey to act like nothing happened."
How to watch NCIS Season 18 online
Currently, the three episodes of NCIS that have aired so far are all free to watch (with ads) in the U.S. on the CBS website, and the most recent episodes are expected to join them after they air on the network.
To watch any of the nearly 400 other episodes of the show, however, viewers will have to sign up to CBS All Access. The service currently offers a seven-day free trial, after which time it costs $5.99 a month with ads (or $59.99 a year) or $9.99 a month ($99.99 a year) to watch without commercials.
A CBS All Access subscription gives viewers access to not just NCIS back episodes but also originals like The Good Fight and various Star Treks including Discovery, which was recently renewed for another season, and Picard starring Patrick Stewart and a whole host of familiar faces from The Next Generation.
CBS All Access, however, is not the only streamer to have previous seasons of NCIS. Netflix currently has 15 seasons of the show (as does Sling) while NBC releases episodes to watch on its website as they air as reruns on The USA Network.
NCIS Season 18 airs Tuesdays at 8 p.m. ET / 7 p.m. CT on CBS.