There's going to be a time jump in the NCIS Season 16 premiere, TVLine said Wednesday.
The episode begins in the days following Director Vance (Rocky Carroll) being kidnapped, and the one month time jump revealed in the official synopsis for "Destiny's Child" comes after the title sequence. At that point, Gibbs (Mark Harmon), who is the acting director in Vance's absence, "is in a position of authority that he doesn't feel comfortable with," co-showrunner Frank Cardea told the publication.
In the Season 15 finale, Jack Sloan (Maria Bello) was convinced she heard the voice of the man who held her captive and tortured her 10 years ago in Afghanistan. Though he'd reportedly been killed, she was right and Nigel Hakim (Pej Vahdat) kidnapped Vance, who had rescued Jack in Afghanistan.
"I could not believe my good fortune, to have found you, the hero, after all these years," Nigel said. "You killed so many of my brothers." Vance was bloody and bruised after only a short time with Nigel. What will happen to Vance, assuming he survives, after he's still missing a month later in the premiere?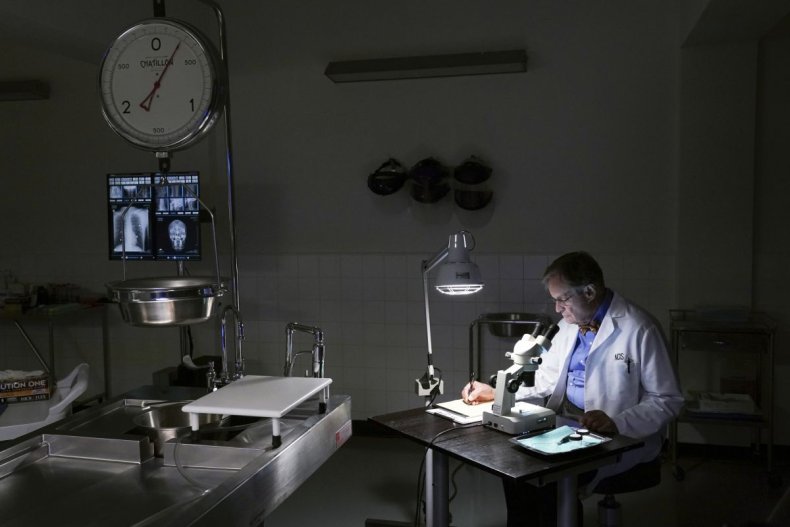 While TVLine posted teases for episodes after the premiere, there's no mention of the agency's director. As for Vance's replacement at work, "Gibbs decides to take a little R&R at his favorite cabin in the middle of nowhere," and Fornell (Joe Spano) and Captain Philip Brooks (Don Lake) show up and "drive him crazy," executive producer Steven Binder said to the publication.
Lake first appeared last season in "Fallout" as Gibbs' friend who hid in his fallout shelter when he was thought to have died at sea. Spano has recurred as Tobias Fornell, who was an FBI Special Agent and is now a private investigator, since Season 1 in 2003. A tweet from the actor reveals the trip to the cabin takes place in episode 3.
"Just finished my first @NCIS_CBS of the year," Spano wrote in August. "A glorious adventure with Harmon, Don Lake and director James Whitmore Jr. Magnificently written by @ChrisWaild. Great, great fun. Third episode of the year. Look for it."
The beginning of the season will feature an episode showing "what happens when NCIS meets reality-TV," Binder told TVLine. That won't be the first time reality TV is part of the series. The agents investigated the death of a supermodel who was part of a reality show at the Marine Corps Base at Quantico in the Season 3 episode "Model Behavior."
Dr. Donald "Ducky" Mallard (David McCallum) took a step back from his role as the chief medical examiner at NCIS to write a book and teach in Season 15, but he's ready to come back in episode 6. "We'll see how that works, with two chefs in the kitchen," Cardea said to TVLine. Dr. Jimmy Palmer (Brian Dietzen) was his assistant, but he became a licensed medical examiner in Season 14 and took over in autopsy during Ducky's sabbatical.
NCIS Season 16 premieres Tuesday, September 25 at 8 p.m. ET on CBS.