Ne-Yo Requests Privacy as Wife Alleges '8 Years of Lies and Deception'
Ne-Yo has spoken out after his wife accused the singer of cheating on her with "numerous" women in a scathing post shared on Instagram over the weekend.
Crystal Renay took to the online platform to share a post in which she stated that she was "heartbroken and disgusted" over the alleged infidelity of her musician husband, whose real name is Shaffer Chimere Smith.
"8 years. 8 years of lies and deception," wrote Renay, who renewed her wedding vows with Ne-Yo in April. "8 years of unknowingly sharing my life and husband with numerous [...] women who sell their bodies to him unprotected...every last one of them!
"To say I'm heartbroken and disgusted is an understatement. To ask me to stay and accept it is absolutely insane. The mentality of a narcissist. I will no longer lie to the public or pretend that this is happening it isn't. I choose me, I choose my happiness and health and my respect."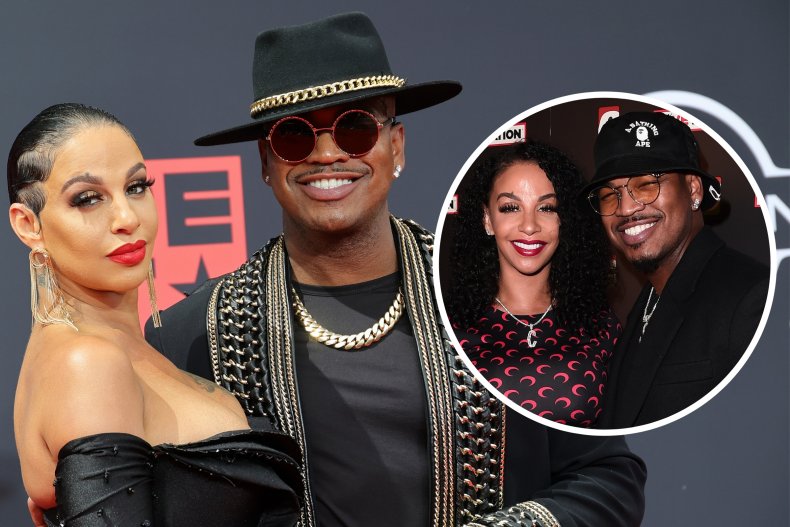 Renay, mother of sons Shaffer Chimere Smith Jr., 6, and Roman Alexander-Raj Smith, 4, and daughter Isabella Rose Smith, 13 months, went on: "I gained 3 beautiful children out of this but nothing else but wasted years and heartache."
She then asked her followers to "please stop sending me videos or information of him cheating because what he does is no longer my concern. I am not a victim. I'm choosing to stand tall with my head held high.
"If someone can't love you the way you deserve then it's up to you to love yourself. With no hate in my heart I wish him nothing but the best."
On Sunday, "Because of You" singer Ne-Yo shared a statement of his own on Twitter, as he asked fans to "respect me and my family's privacy at this time."
"For the sake of our children, my family and I will work through our challenges behind closed doors," the musician wrote. "Personal matters are not meant to be addressed and dissected in public forums. I simply ask that you please respect me and my family's privacy at this time."
Hours later, the star returned to the micro-blogging platform to share a snippet of his track "Don't Love Me," which he previously revealed had been written amid marital problems with Renay during the COVID-19 pandemic.
Lifting a lyric from the song for his accompanying caption, Ne-Yo wrote alongside the seconds-long video: "And I really wanna see you happy."
In an interview with E! News' Daily Pop back in May, Ne-Yo said that while he and Renay were quarantining at the height of the pandemic, they found themselves "considering divorce."
"It took a lot of really uncomfortable conversations," Ne-Yo said. "As a human being, it's just real difficult, especially with somebody that you love and you care for. You care about how they feel, So to tell them something about themselves that they may not enjoy, it's hard to do that, on top of it being hard to hear about yourself."
Ne-Yo and Renay welcomed their third child together in June 2021. The singer also has two more children from a previous relationship.
Newsweek has sought comment from Ne-Yo and Renay.