90,000-year-old Bone Is Evidence of Interbreeding of Neanderthals and Denisovans
Scientists said that they found a roughly 90,000-year-old flake of bone that is the first definitive evidence of interbreeding between Neanderthals and another prehistoric group of human relatives known as Denisovans.
Some past genetic studies have hinted at interbreeding between the two groups, as well as with homo sapiens, but research published on Wednesday in the journal Nature is the first to pinpoint a first-generation child with Neanderthal and Denisovan parents.
Scientists found the bone in a cave in the Siberian Altai Mountains near the border of Mongolia. The bone fragment comes from an individual who had a Neanderthal mother and a Denisovan father. The father, whose genome bears traces of Neanderthal ancestry, came from a population related to a later Denisovan found in the cave.
The mother came from a population more closely related to Neanderthals who lived later in Europe than to an earlier Neanderthal, suggesting that migrations of Neanderthals between eastern and western Eurasia happened sometime after 120,000 years ago, according to the study.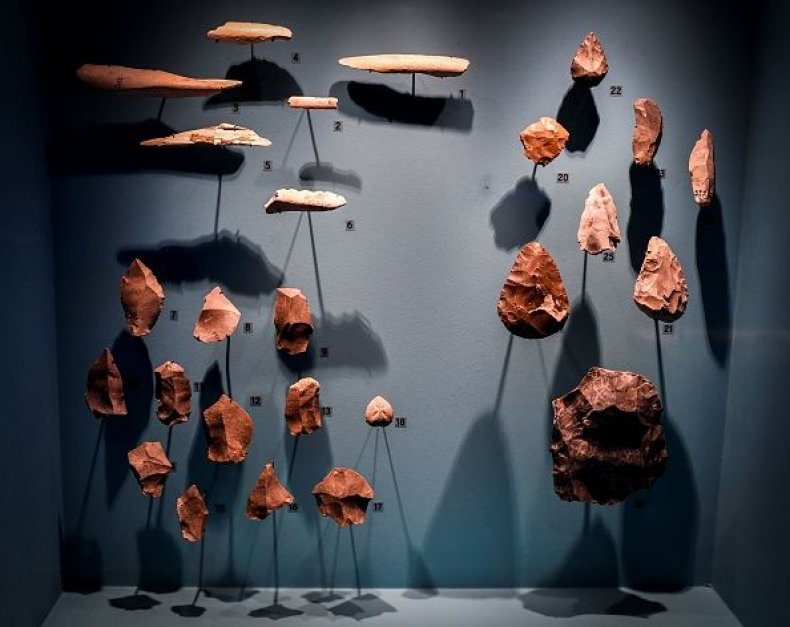 A National Geographic report said that when paleogeneticist Viviane Slon saw the results come in, she didn't believe it. Convinced that she must have made a mistake, Slon, a postdoc at the Max Planck Institute in Leipzig, Germany, sampled bone from another location. The results came back the same.
The sample contained just about equal amounts of DNA from a Neanderthal and a Denisovan.
"It's amazing to be able to find something like this," David Reich, a geneticist at Harvard who was not part of the research, told National Geographic. "It seemed unlikely that we would be able to catch it happening in the act—an individual that's really the product of a first-generation hybrid."
In humans who live today, around 2 percent of DNA in non-Africans comes from Neanderthals. Denisovan DNA remnants are commonly found in aboriginal Australians and people in Papua New Guinea. Traces have also been found among Asians and native Americans, Svante Paabo, a geneticist at Max Planck Institute for Evolutionary Anthropology and one of the study's lead authors, told USA Today.
This new findings could give scientists new understanding of the human family tree.
"It's fascinating to find direct evidence of this mixing going on," said Paabo.