A Sonoma Valley winery is trying to assess damages and protect local waterways after one of its mixing vats sprung a leak, dumping nearly 100,000 gallons of red wine into a local creek and ultimately the Russian River.
The spill, large enough to fill eight tanker trucks, occurred at Rodney Strong Vineyards in Healdsburg, California at 1:30 p.m. local time on Wednesday afternoon. According to The Santa Rosa Press Democrat, the wine, on its final step to being bottled, ended up spilling out of the bottom of the tank when the vat was apparently unsealed. The spill overflowed from the building and into a storm drain attached to a sanitary sewer system, and from there, it flowed to a drainage ditch, to Reiman Creek, and ended up in the river.
The incident was blamed on an "apparent mechanical failure" according to Chris O'Gorman, Rodney Strong Vineyards spokesman, talking to KOVR. No one was hurt.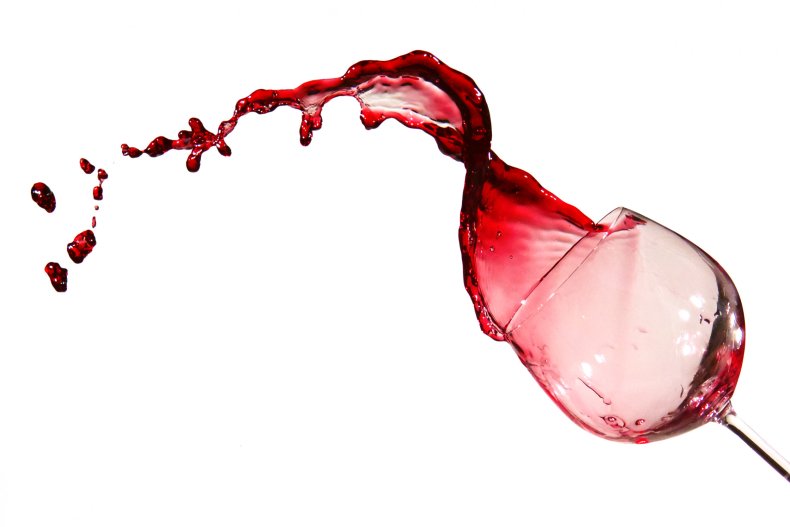 Roughly 112 gallons of the cabernet sauvignon were contained, according to Sonoma's Governor's Office of Emergency Services, who were notified of the spill at roughly 3 p.m. But 46,000 to 96,000 gallons reached the Russian River, which empties into the Pacific Ocean, and there is some concern that the spill will affect the quality of the waterway.
"We are deeply concerned and are doing everything in our power to protect our waterways," said Rodney Strong Vineyards spokesman Chris O'Gorman to KTLA. "The main thing is to figure out what happened... At this point we're investigating it as a mechanical failure and not an internal mistake," he added.
The Rodney Strong Vineyards report that they're conducting an internal investigation, as well as working with the California Office of Emergency Response, local fire and police departments, and the California Department of Fish and Wildlife to make sure no environmental impacts from the spill will cause damage to the ecosystem.
The company has hired two vacuum trucks to clean the spill on-site, and tried to dam off the Reiman Creek to avoid more wine flowing to the river. But recent rains caused a higher-than-average water flow, making a dam an impossibility.
The Sonoma County Sheriff's Office has tracked the path of the spill via helicopter all the way to the Riverfront Regional Park, miles west of Healdsburg. They have shared aerial footage of the spill, which is available below.
A similar spill occurred in Kentucky in 2019. In July, a fire at the Jim Beam factory resulted in bourbon spilling into the Kentucky River. Environmental impacts from that incident thus far include a fish kill, foaming, discoloration and a discernible odor.