Over 1,700 Government-Protected Horses Sent to Slaughter: Report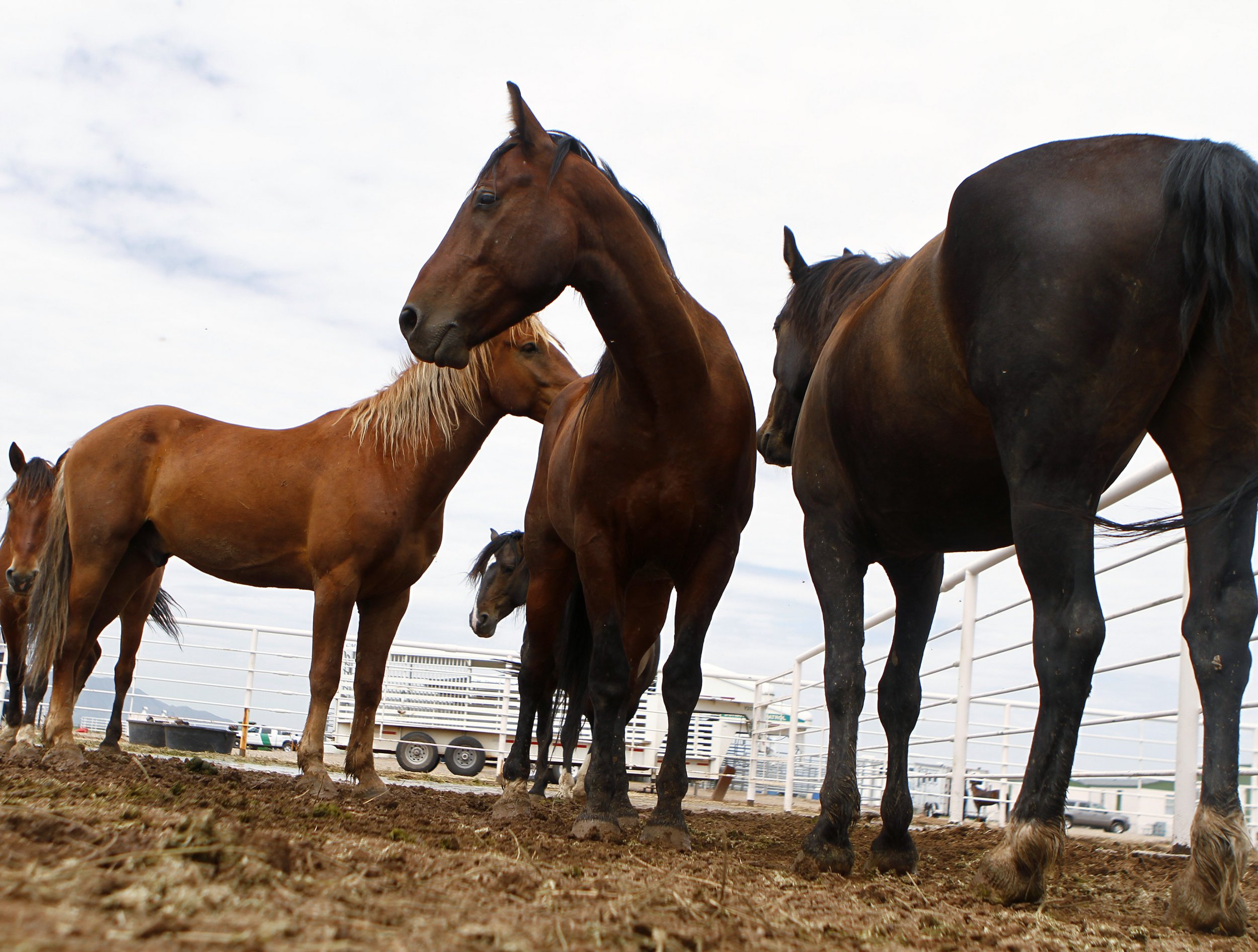 The Bureau of Land Management, the government agency charged with protecting the grazing lands of cattle and horses across the nation, sold just over 1,700 of those protected horses to a Colorado livestock owner and rancher who then profited by sending them to slaughter, a new federal report confirms.
Investigators determined that BLM "failed to follow its own policy of limiting horse sales and ensuring that the horses sold went to good homes and were not slaughtered."
The rancher, Tom Davis, acquired the 1,794 horses through the Wild Horse and Burro Program, a government program that keeps tabs on wild mustangs, between 2008 to 2012. WH&B records show that he was the first person to purchase over 1,000 horses from the agency.
According to a report from the Interior Department's Office of Inspector General, Davis wrongfully led the horses to slaughter. He denied transporting the horses directly.
Davis, who according to the report had "farming and trucking connections" with Ken Salazar, a former interior secretary, sold many of the horses near the Mexican border, and records confirmed that at least one buyer transported them across the border to be slaughtered.
The report determined that Davis paid just $10 apiece for the 1,794 horses. He then profited greatly, making $154,000, by selling them for slaughter. The report also notes that the delivery of truckloads of horses to Davis in Colorado cost $140,000 of taxpayer's money.
The report says Davis told marketing specialists at the bureau that he was intending to sell the horses to people who wanted "pasture pets" or people who would allow them to graze on their lands, which can earn them tax breaks.
But the bureau didn't verify the information given by Davis, according to the report. More disturbingly, the agency didn't make movements to halt Davis after it received reports that he was sending the government-protected horses to the slaughterhouse. Investigators wrote in the report that "although we found various discussions concerning allegations that Davis was sending BLM horses to slaughter, none of these discussions yielded evidence that BLM employees sold horses to Davis knowing that he was doing so."
When asked, Davis corroborated this idea. "In selling so many loads of horses, BLM had to know that the horses would end up at the slaughterhouse," he told investigators. Sending wild horses bought through the program to slaughter has been against the law since 1978, when the bureau instituted the program.
In response to the report, the agency has said it's instituting measures to make sure any horses sold in the future will not, in fact, be slaughtered.
Colorado federal and state authorities opted not to prosecute Davis for his actions, reports the Denver Post.