Nearly 17,000 Immigrant Family Members Arrested at U.S. Border in September Spike
The U.S. saw a surge in arrests of immigrant families at the southern border in the month of September, with agents arresting nearly 17,000 members of family units trying to enter the country, as President Donald Trump continued his crackdown on immigration to the U.S.
Data released by the U.S. Customs and Border Protection (CBP) agency on Tuesday shows that 16,658 "family units," or individuals, including children, apprehended with a family member, were arrested last month.
The number represents a 31 percent increase in the number of family units detained in August, which saw 12,760 people arriving at the U.S. border with family members arrested.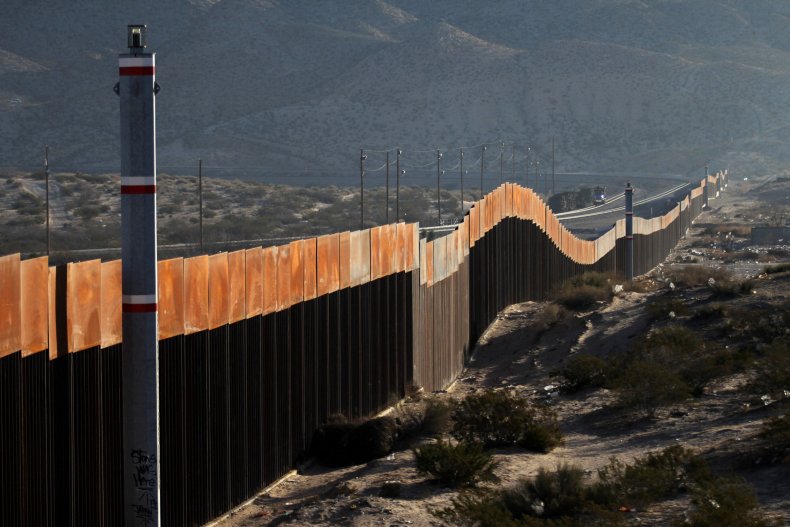 As many as 4,360 unaccompanied minors were also apprehended at the border in September—slightly less than the 4,393 unaccompanied minors detained at the border in August, in addition to 20,468 others who did not arrive at the border with family members or as unaccompanied minors.
The Trump administration has expressed alarm at the number of children and families arriving at the U.S. border, branding the situation a "border crisis."
According to CBP's data, U.S. border officials arrested nearly 397,000 people in total at the southern border in the 2018 fiscal year, which ended on September 30. While the number is for the most part in line with arrest trends at the southern border over the past decade, it does represent a significant increase over the 304,000 people apprehended in fiscal year 2017.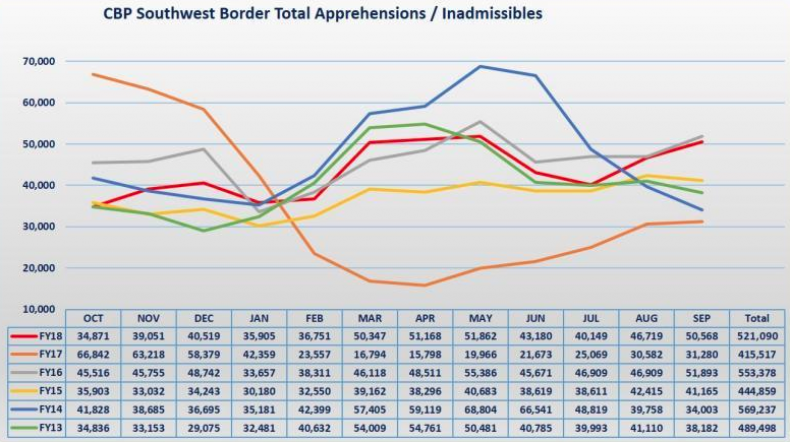 Around 40 percent of those apprehended at the U.S. border in fiscal years 2017 and 2018 were unaccompanied children or families with children, compared with just 10 percent in 2012, according to the Migration Policy Institute, a nonpartisan migration think tank.
News of the rise in arrests at the border comes as the Trump administration has vowed to punish Central American countries for failing to stop a caravan of thousands of migrants from making their way to the U.S. border to seek asylum.
As many as 7,000 people are estimated to be traveling with the caravan, with most coming from Honduras, El Salvador and Guatemala.
Related: Homeland Security backs Trump's claims Middle Easterners are traveling through Mexico to U.S.
Trump has said he plans to reduce U.S. aid significantly to all three countries after accusing their governments of failing to stop the caravan from advancing toward the U.S.
Currently, migrants are making their way north through Mexico, passing through Huixtla, in Chiapas state, advancing some 45 miles into the country since crossing the border over the weekend.