Nearly 200 'Flash Frozen' Sea Turtles Have Washed Ashore in Massachusetts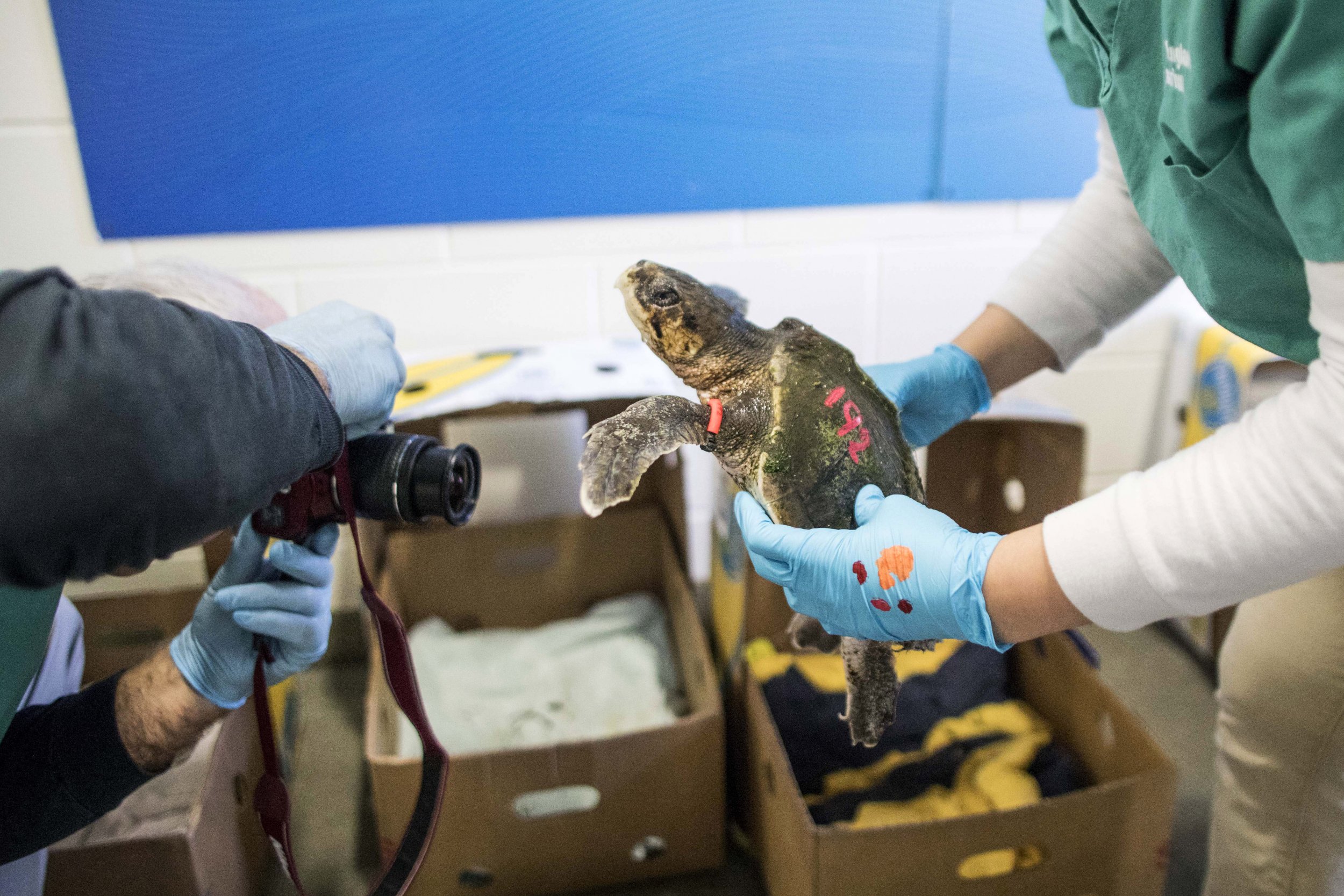 Nearly 200 sea turtles have died off the Massachusetts coast due to the extreme cold. Many of the turtles washing ashore are part of an endangered turtle species called Kemp's ridley.
Massachusetts Audubon Society's Wellfeet Bay Wildlife Sanctuary Director Bob Prescott told the CNN that 227 cold-stunned turtles washed ashore between Wednesday and Friday on Cape Cod. Prescott said that 173 of those turtles died. He added that the nature conservation nonprofit patrols the beaches regularly at this time of year for cold-stunned turtles.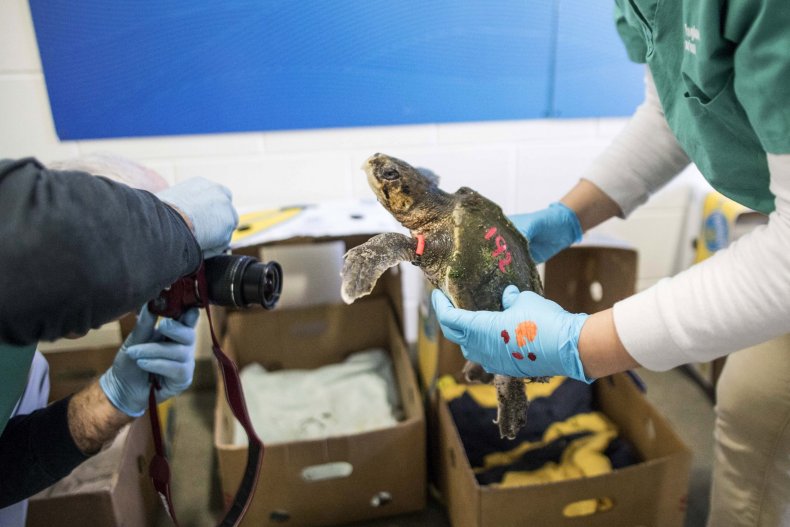 While it is not uncommon for turtles to wash ashore during the season, the number of stranded turtles has reached unprecedented numbers this year. Turtles normally continue to wash ashore in New England through Christmas, the Boston Herald reported.
Newsweek subscription offers >
"This was way too cold," Prescott told CNN. "Everything was slushy by yesterday morning. Some of them are small. It didn't take long for them to freeze."
He told the Cape Cod Times that the turtles were "flash-frozen" with their "flippers in all weird positions like they were swimming."
Prescott said the region could possible see nearly 1,000 stranded before the new year.
Sea turtles typically move between areas where they can find food and areas where they can give birth, according to conservation tourism project SEE Turtles.When waters get colder, turtles begin to migrate south for warmer waters.
Newsweek subscription offers >
He attributed the turtle deaths to global warming. "The Gulf of Maine prior to 2010 was too cold for sea turtles to come into," Prescott said. He said that once the water hits below 50 degrees, the animal's metabolic rate slows and it can become immobilized.
A dozen of the rescued sea turtles were transported to New England Aquarium's Animal Care Facility in Quincy, Massachusetts for rehabilitation.
Prescott's organization urges people to act quickly if they find a cold-stunned sea turtle. The nonprofit said that although the turtle may appear dead "are often still alive."
Residents are advised to move the turtle above the high tide line and cover it with dry seaweed or wrack. They should mark the area with "an obvious piece of debris" before calling the wildlife sanctuary's hotline at 508-349-2615 x6104.
Sea turtles are protected under the federal Endangered Species Act.
Nearly 200 'Flash Frozen' Sea Turtles Have Washed Ashore in Massachusetts | U.S.