Nearly 2,000 Georgia Kids Diagnosed With COVID Each Day Amid Delta Surge
Georgia has been amongst the southern states hit hard by COVID-19 resurgences in the past few weeks, and now it appears that children are being more heavily affected, according to the Georgia Department of Health.
New data from the department shows that nearly 2,000 children ages 0-17 have tested positive for COVID-19 per day in the Peach State recently. This is based on the age group's average number of daily cases over the last week, which is 1,823. School districts in Atlanta, the largest metro area in the state and one of the largest in the country, have reported over 13,000 positive cases overall among students, both kids and teens, since the 2021-2022 school year began.
Breaking the age group down further, older children ages 10-17 have been worse off with an average of 1,101 cases per day in the last week. This is somewhat to be expected, as the general wisdom during the pandemic has been that people are more susceptible to COVID-19 the older they are.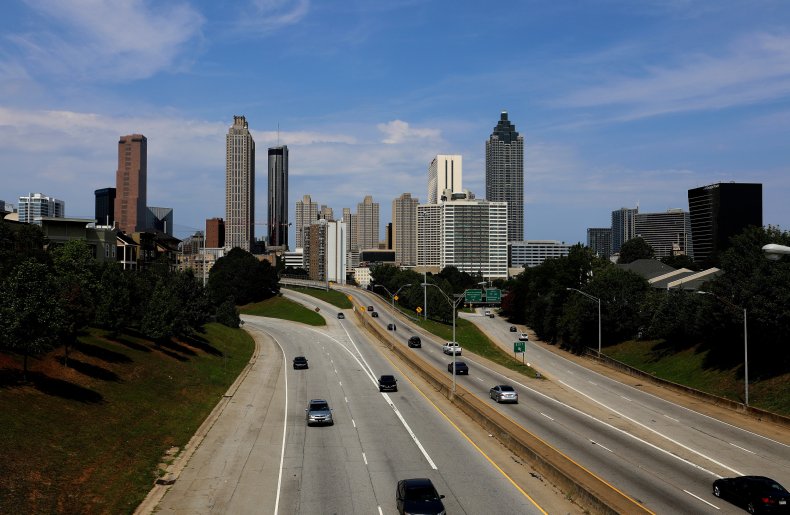 The situation with minors is nevertheless complicated in regards to COVID-19. While they are among the least at-risk from the virus, they are not immune. Furthermore, only children age 12 and older can currently be vaccinated under emergency authorizations. The full approval of the Pfizer vaccine by the FDA only applies to people 16 and older.
According to the Georgia Department of Health data, only 17 percent of children 10 and older have been vaccinated against COVID. The statistic for teens, ages 14-17, is 40 percent.
Most positive cases in children in the U.S. overall—over 180,000 in the past week—are only leading to minor symptoms. Only around 0.2-1.9 percent of these cases have required hospitalization, while only 0.03 percent have resulted in death. Still, students carrying the virus can potentially pass it on to adult teachers and family members, with particular concern reserved for extremely at-risk grandparents who are over 65. There is also a lack of research about the long-term physical, mental, and emotional effects of COVID on children.
In Georgia specifically, over 136,000 children have contracted COVID over the course of the entire pandemic, resulting in 12 deaths.
"At this time, it appears that severe illness due to COVID-19 is uncommon among children," researchers said in a recent report. "However, there is an urgent need to collect more data on longer-term impacts of the pandemic on children, including ways the virus may harm the long-term physical health of infected children, as well as its emotional and mental health effects."