Nearly 2,000 Women Killed by Men in 2017, Report Urges Reauthorization of Violence Against Women Act
A new study conducted by the Violence Policy Center (VPC) found that in 2017, 1,948 women were murdered by men. The study, entitled When Men Murder Women: An Analysis of 2017 Homicide Data, analyzed incidents involving one man murdering one woman.
The study, which has been conducted annually, has shown an overall downward trend since 1996, but showed that since 2014 the rate has steadily increased and as of 2017, is up 19 percent.
The data, pulled from the FBI's Supplementary Homicide Report, showed that 92 percent of women were killed by men they already knew and 62 percent were killed by their husband or intimate partner, most commonly with a gun.
Black women were disproportionately affected, with murder rates twice the national average. Certain states also had higher rates of violence, with the top five being Alaska, Louisiana, Arkansas, Nevada, and South Carolina and Tennessee tied for fifth.
The release of the study was timed to encourage Congress members to push through the reauthorization of the Violence Against Women Act. The bill was originally passed in 1994 under the Clinton administration but expired in February 2019. The bill has been passed in the House but is still awaiting a vote in the Senate.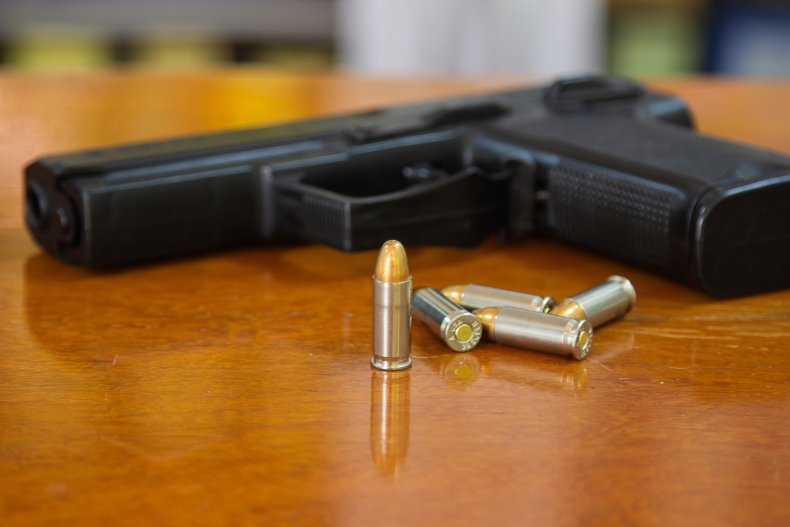 VPC Legislative Director Kristen Rand states, "Women are most likely to be murdered with a gun wielded not by a stranger, but by someone they know. In many instances, the murderer is an intimate partner of the victim. It is important to know these facts in order to identify effective strategies to prevent homicides against women. One critical step is for the U.S. Senate to follow the lead of the House of Representatives and pass legislation to reauthorize the Violence Against Women Act."
The reauthorization bill, that would extend the act for another five years, has been stalled since it was passed in the House in April. One of the reasons is a controversial provision that extends the provision that perpetrators of domestic violence are prohibited from gun possession to include dating violence and stalking.
According to the American Bar Association, "The Senate is not expected to pass the House version of the legislation due to partisan differences. These differences have centered largely around process disputes and disagreements on provisions including firearms and civil rights protections. We expect the Senate to release its version of the VAWA reauthorization soon." A bipartisan version is currently being drafted by Senator Feinstein, a democrat from California and Senator Ernst, Republican Senator from Iowa.