Nearly 20,000 Mississippi Students Under COVID Quarantine Across State
Nearly 20,000 Mississippi students are quarantined for exposure to COVID-19, roughly 4.5 percent of the public school population, the Associated Press reported.
Mississippi State Epidemiologist Dr. Paul Byers said the data comes from 800 schools that reported to the Mississippi State Department of Health last week.
Many school officials are rethinking their policies due to the outbreaks. The school year began without restrictions like mask mandates and now about 600 schools have implemented masking indoors, Byers said.
"These disruptions...are going to continue for a while," he told the Mississippi Chapter of the American Academy of Pediatrics, according to U.S. News & World Report.
Other than masking, Byers suggested schools encourage vaccines and testing to be done regularly.
"What we're finding is in a lot of schools are picking and choosing through these recommendations in a cafeteria-style approach," Byers said, according to U.S. News & World Report. "The intent of this is really it needs to be all of these layers in order to prevent transmission."
For more reporting from the Associated Press, see below.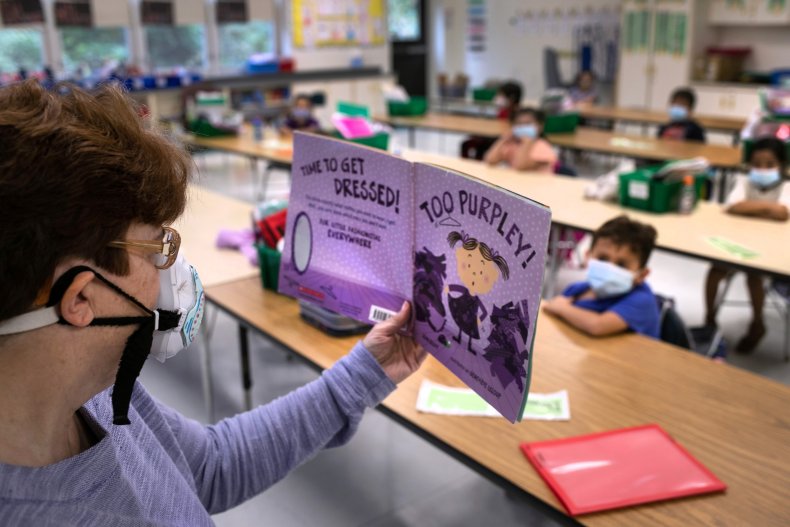 Nevada: Fully vaccinated won't have to wear masks
Vaccine verification at major venues has become a coronavirus fighting front in Nevada.
Las Vegas' biggest trade conference on Tuesday followed the NFL's Las Vegas Raiders announcing they'll require attendees to prove they're inoculated.
The sponsor of the CES gadget show said attendees in January will have to show they've been vaccinated to enter venues including the expanded Las Vegas Convention Center.
The announcement came a day after Governor Steve Sisolak said indoor venues with 4,000 or more attendees can opt out of the state's mask requirements if they opt in to a program ensuring that attendees have inoculations.
Sisolak said one dose of a two-dose vaccination will get people in the door, but they'll still have to wear face coverings.
Fully vaccinated people won't have to wear masks.
The Raiders unveiled their first-in-the-NFL policy to require fans to show proof of vaccinations beginning September 13.
State fairs for some states to offer COVID vaccinations
State fairs in Iowa, Illinois, Indiana, Minnesota and Wisconsin are offering COVID-19 vaccinations as the delta variant spreads across the country.
In Iowa, a vaccination booth nestled among corn dog and funnel cake stands vaccinated 150 people in the first four days of the fair in a state where only half of the population is fully vaccinated. All but three of Iowa's 99 counties are experiencing a substantial or high rate of spread.
Republican Governor Kim Reynolds' policy of personal responsibility allows fairgoers to decide whether to be vaccinated or wear a mask. Public health officials recommend wearing a mask in crowds. The fair is on track to attract an estimated 1 million visitors.
At the Indiana State Fair, 304 vaccines have been administered since July 30. And at the Wisconsin State Fair in Milwaukee, 608 people were vaccinated over 11 days, perhaps enticed by the promise of a free cream puff pastry.
5 Arizona school districts to require students, staff to wear masks
Five Arizona school districts have joined the growing list of districts requiring students and staff to wear masks, even though a state law bars such mandates.
Two districts in the Tucson area and three in metro Phoenix issued mask requirements after a Maricopa County judge ruled Monday that the state doesn't take effect until September 29.
A teacher who filed a lawsuit challenging a mask mandate at one Phoenix district argued it took after lawmakers approved it in late June. In all, at least 16 districts in Arizona are requiring students and staff to wear masks while indoors amid fears over the Delta variant.