Nearly 2.1 Million Pounds of P.F. Chang's Frozen Dinners Recalled By USDA for Undeclared Milk Content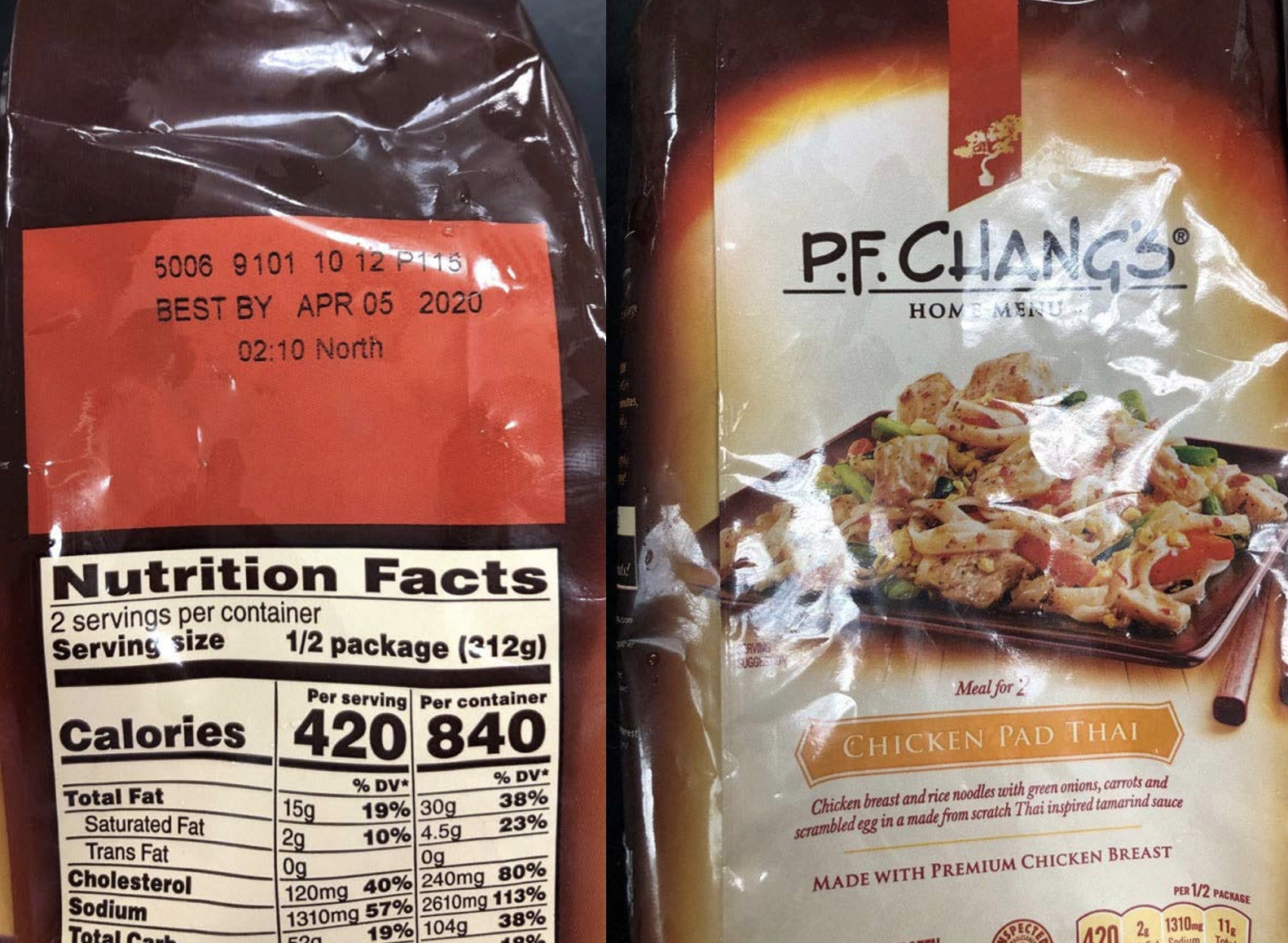 The U.S. Department of Agriculture announced Saturday that packaged foods company Conagra had recalled nearly 2.1 million pounds of P.F. Chang's-branded frozen entress "due to misbranding and an undeclared allergen," in this case that allergen was milk, which Conagra failed to declare on the label.
The recall involved P.F. Chang's Home Menu Chicken Pad Thai and Chicken Fried Rice frozen entrees (see bottom of post for full list of recalled items) produced between Oct. 1, 2018 and April 11, 2019. The affected products have "Best By" dates ranging from Sept. 26, 2019 through April 5, 2020. This information can be found on the side of each entree's packaging.
While the recall does not specify the exact number of packages involved, the total weight of 2,094,186 pounds does give some idea. Each entree weighs either 22 or 36 ounces each, so that would indicate that between one million to 1.5 million frozen entrees were recalled.
The affected products also have an establishment number "EST. P-115" printed on the panel above the nutritional statement as "P115" along with the "best by" date (see images below).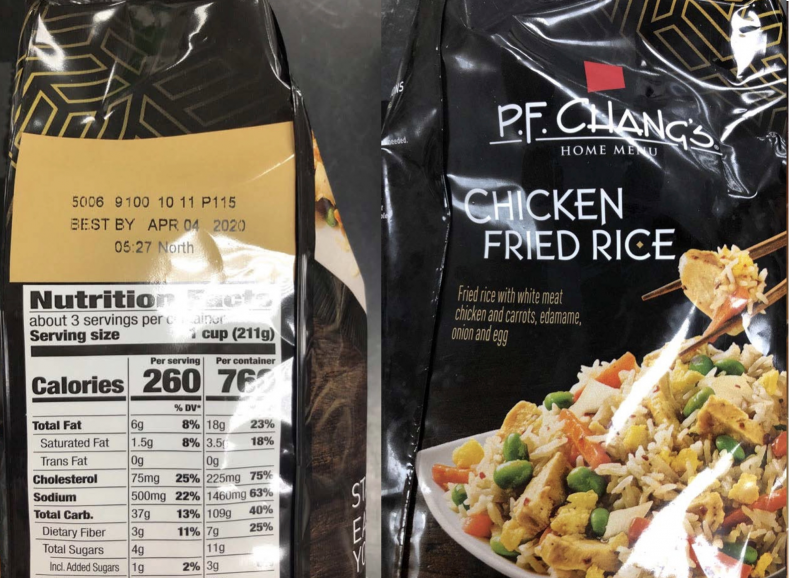 The recall does not involve any food made or sold at P.F. Chang's restaurants.
The USDA said the problem was discovered when Conagra conducted a routine label verification check and found that milk, which can cause adverse reactions in people who are allergic, had been left off the label.
According to the recall report, Conagra and USDA knew of no confirmed reports of adverse reactions due to consumption of the recalled products.
WHAT DO I DO IF I HAVE RECALLED FOOD?
The USDA's Food Safety and Inspection Service advises that anyone who has one of these frozen entrees should not consume them but instead discard them or return the dinners to where they were purchased.
Consumers with questions about the recall can call 1-800-860-3498.
Below is the full list of products included in this recall: