Nearly 600 Prominent Republicans Voting for Joe Biden
With two weeks until Election Day, former Republican National Committee Chairman Michael Steele has endorsed Democratic nominee Joe Biden for president, joining 593 other prominent Republicans who are voting blue come November 3.
These Republicans have broken party lines to speak out against President Donald Trump and publicly endorse Biden. One of the most notable GOP groups is the Lincoln Project, whose ads have severely attacked the president. The anti-Trump group is led by several high-profile Republicans, including John Weaver, Rick Wilson, George Conway, Reed Galen and Jennifer Horn.
Former Ohio Governor John Kasich, who challenged Trump for the GOP nomination four years ago and has called himself "a lifelong Republican," has also become a prominent voice of the GOP's "Never Trump" movement. He announced his endorsement for Biden on the first night of the Democratic National Convention. Kasich was joined onstage by former New York Republican Representative Susan Molinari, Quibi CEO Meg Whitman (who ran for governor of California as a Republican in 2010) and former New Jersey Republican Governor Christine Todd Whitman.
Whitman, who headed the Environmental Protection Agency in the George W. Bush administration after serving as New Jersey's governor, said the election "isn't about a Republican or Democrat. It's about a person: a person decent enough, stable enough, strong enough to get our economy back on track. A person who can work with everyone, Democrats and Republicans, to get things done."
She added, "Donald Trump isn't that person; Joe Biden is."
Shortly after the Democratic Convention, former Republican Representative Charlie Dent of Pennsylvania also announced his support for Biden, in an op-ed published by CNN.
"Biden is fundamentally a decent and honorable man who respects the American tradition, supports the rule of law, embraces America's friends and allies, and will restore some semblance of normalcy to the functioning of government," Dent wrote. "That's all I want—and not too much to ask of a President."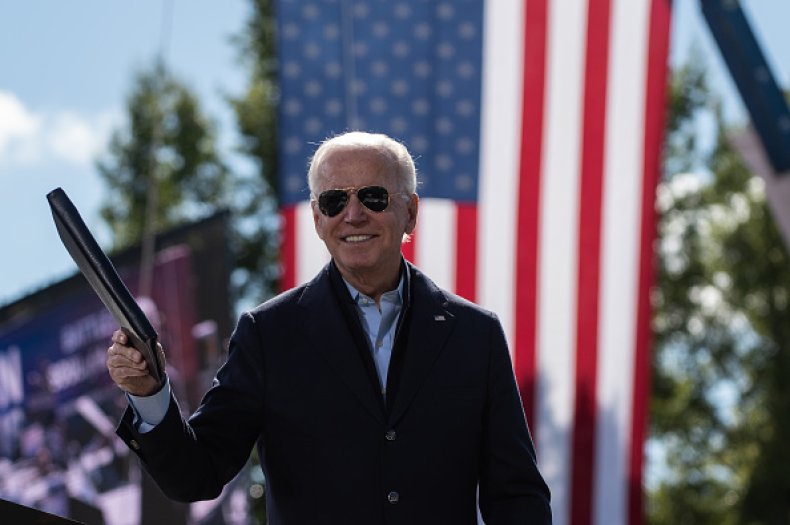 Biden has also been endorsed by Cindy McCain, the widow of Senator John McCain.
"My husband John lived by a code: country first. We are Republicans, yes, but Americans foremost. There's only one candidate in this race who stands up for our values as a nation, and that is @JoeBiden," she tweeted last month.
She is set to campaign on behalf of Biden in a virtual event for veterans and military families on Tuesday. Meghan McCain, her daughter and co-host of The View, and 131 former John McCain staffers have also backed the former vice president over Trump, who frequently clashed with the senator.
Likewise, staffers from Utah Senator Mitt Romney's 2012 presidential campaign announced their endorsement of Biden in an open letter in which 46 former GOP political operatives said a second Trump term would "irreparably damage our democracy" and "permanently transform the Republican Party into a toxic personality cult."
Calling themselves 43 Alumni for Biden, 250 former George W. Bush campaign and administration staffers, led by former Secretary of Commerce Carlos Gutierrez, said the country needs to elect Biden "to restore character, integrity and decency to the White House."
In addition, Bush Secretary of State Colin Powell, Bush Department of Homeland Security Secretary Tom Ridge and Clinton administration Defense Secretary Bill Cohen, a former Republican senator, have separately endorsed the Democratic nominee.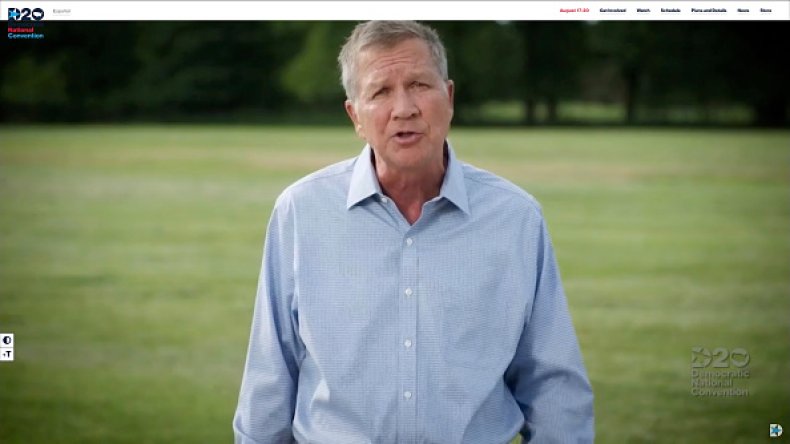 Former CIA head Michael Hayden, former FBI and CIA chief William Webster, former National Intelligence Director John Negroponte and former Defense Secretary Chuck Hagel are among 73 former national security officials who announced their support for Biden in a joint statement, which said Trump is "dangerously unfit to serve another term."
Olivia Troye, a former aide to Vice President Mike Pence, announced her support for Biden in a Republican Voters Against Trump ad, in which she said that Trump lied to Americans about the seriousness of the coronavirus outbreak.
Other former Trump staffers have come out in support of his opponent, including former Homeland Security Department chief of staff Miles Taylor, former Trump Assistant Homeland Security Secretary Elizabeth Neumann and former White House communications director Anthony Scaramucci.
Former Minnesota Senator David Durenberger is among a number of prominent GOP lawmakers who have said they will be voting for Biden. Earlier this year, former Arizona Senator Jeff Flake called Trump's re-election "a real danger" in an interview with The Washington Post. Flake was joined by 26 other former Republican senators and representatives who announced their support for the former vice president on the first day of the Republican National Convention.
Among the "Republicans for Biden" are former Illinois Senator Ray LaHood, former Virginia Senator John Warner and former New Hampshire Senator Gordon Humphrey.
Former Michigan Governor Rick Snyder backed Biden in a USA Today op-ed, calling Trump a "bully" who "lacks a moral compass" and "ignores the truth."
"I will continue to support and stand up for Republican policies and values, and support Republican candidates, but I will not support Donald Trump for re-election," Snyder wrote.
Snyder was joined by former Massachusetts Governor Bill Weld and 98 other Republicans and independents who have launched a group to campaign for Biden.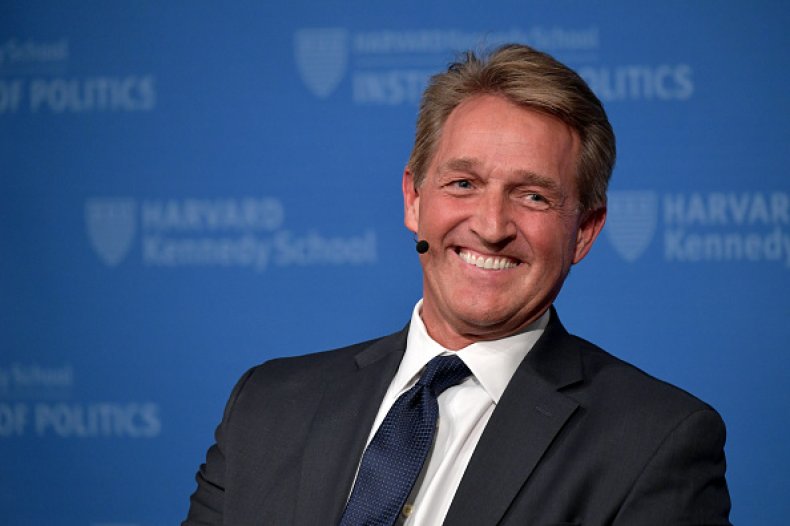 Of the 107 former state attorneys general who have endorsed Biden for his "commitment to eliminate abuses of power," six are high-profile GOP figures who said they will not be voting for Trump.
Former Hewlett-Packard CEO and GOP presidential candidate Carly Fiorina has also said she will be casting her ballot for Biden.
"I am encouraged that Joe Biden is a person of humility and empathy and character," she told The Atlantic in June. "I think he's demonstrated that through his life. And I think we need humility and empathy everywhere in public life right now. And I think character counts."
Newsweek reached out to the Biden campaign for comment but did not hear back before publication.
Correction: This story was corrected to say there are 250 members of the 43 Alumni for Biden group. They are named after the 43rd president, George W. Bush; 43 is not the number of members in the group. Also, the headline was corrected to give the total number of prominent Republicans voting for Joe Biden, which is nearly 600 (593).