Nearly 4,000 Migrants Have Died or Gone Missing Trying to Get to the U.S.
Immigration advocates have long warned that migrants making the journey from Central America to the U.S. could be setting foot on a dangerous path.
Now, however, a new report has found just how deadly that journey can be. Associated Press revealed that nearly 4,000 migrants, including asylum seekers and refugees, have died or gone missing along the route through Mexico toward the U.S. border in the past four years.
The near-4,000-person estimate for those who have died or gone missing counts 1,573 more people than previous estimates calculated by the United Nations.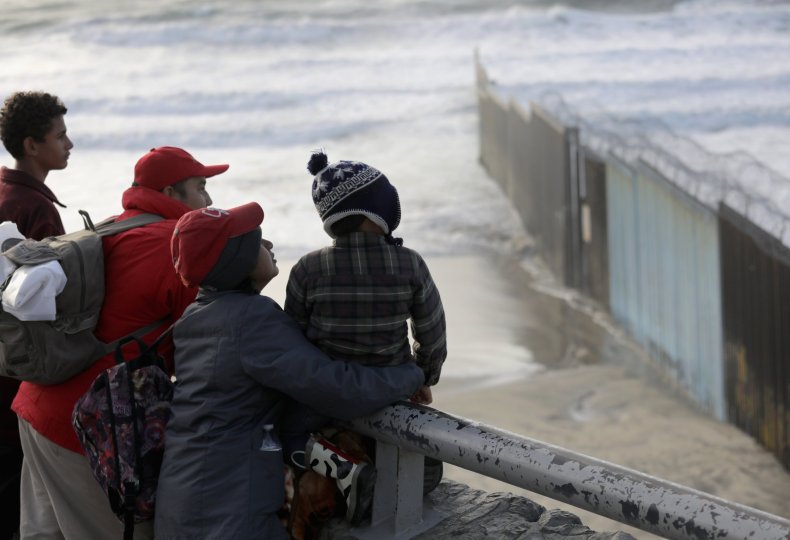 Associated Press also pointed out that even its own number is "likely low," with bodies being likely to have been lost in the desert, or families being reluctant to report their missing loved ones if they planned on entering the U.S. or other countries illegally.
The thousands of predominantly Central American migrants who have died or gone missing on the journey to the U.S. are among 56,800 people—including refugees and asylum seekers—worldwide who have died or disappeared since 2014, the AP has found in a separate report.
That number is almost double the count found in the world's only official attempt to try to count all those who have gone missing or who have died that was undertaken by the United Nation's International Organization for Migration (IOM).
As of October 1, the IOM has estimated that more than 28,500 people had died.
The AP has said it compiled its data from information from international groups, forensic records, death records, missing persons' reports and data examination from thousands of interviews with asylum seekers.
In the AP's report on migrants who have died or gone missing worldwide that was published on November 1, the news agency said numbers were "certainly an undercount."
According to a Missing Migrants Project, a joint research project by IOM's Global Migration Data Analysis Center (GMDAC) and Media and Communications Division (MCD) that tracks incidents involving migrants who have died and gone missing while trying to reach an international destination, as many as 3,341 migrant fatalities worldwide have been recorded so far in 2018.
In the area around the U.S.-Mexico border, the Missing Migrants Project recorded 364 deaths in 2018 alone, with 97 of those who died having come from Latin America and the Caribbean, while 77 were from Central America. The nationalities of the majority, however, is not known, with 184 people having their nationalities listed as "mixed" or "unknown."
The AP's estimates suggest that those numbers, however, are likely higher.
The findings come as thousands of asylum seekers, largely from Honduras, El Salvador and Guatemala fleeing poverty, unemployment and violence, wait in Mexican border town of Tijuana to make their asylum claims.
Despite making it to the border, the roughly 6,000 people there face weeks, if not months, of waiting until their claims can be processed, with U.S. immigration officials only processing around 100 asylum claims or less each day.