Nearly 60 Percent of Americans Say They Are Better Off Financially Now Than a Year Ago, New Poll Shows
A significant majority of Americans say they are better off financially now than they were a year ago, while almost three-quarters say they will be better off financially within a year, according to a new survey.
The new data was released Wednesday by Gallup, which conducted the survey from January 2 to 15. More than 1,000 adults 18 and older—with the sample taken from all 50 states—were asked about their personal financial situation. The results reveal "record-high" optimism, Gallup said.
A full 59 percent of respondents said that their finances had improved over the past 12 months. Additionally, 74 percent said they saw their economic prospects improving further over the next year. According to Gallup, the previous highest level of respondents saying their finances had improved over the past year came in 1999, with 58 percent giving that response.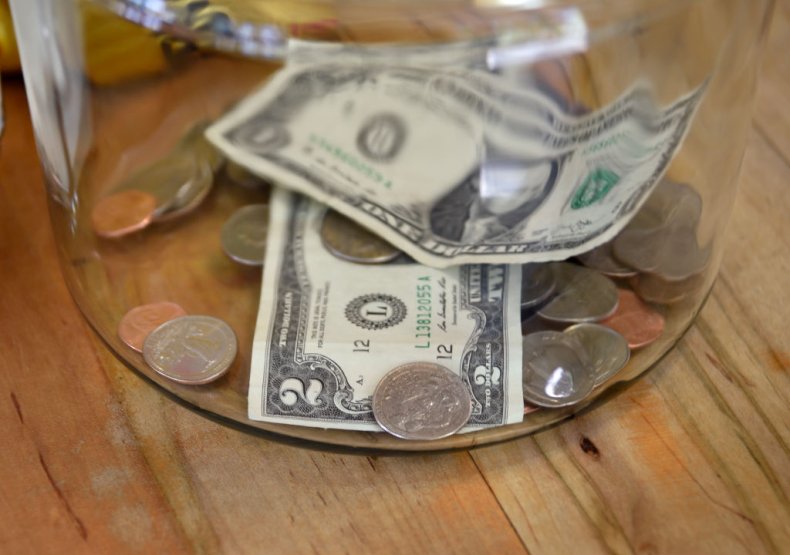 "That was recorded during the dot-com boom, with conditions similar to the current state of the economy—a stock market rocketing to then-record highs and unemployment at multidecade lows—though GDP growth was higher at that time," Gallup said in its report on the new data.
While the company noted that Americans have generally been optimistic about their financial future, the report pointed out that 74 percent was the highest result since the annual survey was launched back in 1977. "The previous record high, 71 percent, was seen in 1998 during the dot-com boom," the report said.
The survey's release came hours after President Donald Trump spoke to Congress and the nation Tuesday night about his administration's economic achievements during his State of the Union address. Numerous Democratic lawmakers boycotted the speech, with many saying the president's impeachment delegitimizes his position.
In addition, many critics took issue with Trump's economic assessment, accusing him of lying about the state of the economy.
"I am thrilled to report to you tonight that our economy is the best it has ever been," the president said. While unemployment remains at historic lows and the stock market continues to perform well, gross domestic product growth has slowed, as has business investment. To suggest that the economy is the "best" ever is a significant exaggeration, as GDP growth during Trump's three years in office has averaged 2.5 percent, significantly lower than the figure for many of his predecessors over the past few decades.
Also, that figure is not far off from the GDP growth seen in President Barack Obama's final years in office, after the economy began to recover from the recession he inherited.
Meanwhile, Trump's overall approval number hit a personal best this week. On Tuesday, a Gallup survey showed that this rating had increased to 49 percent, the highest it has ever been. However, 50 percent of respondents said they disapproved of his job performance.