Nearly 60 Percent of Republicans Don't Want a Woman President in Their Lifetime, Poll Finds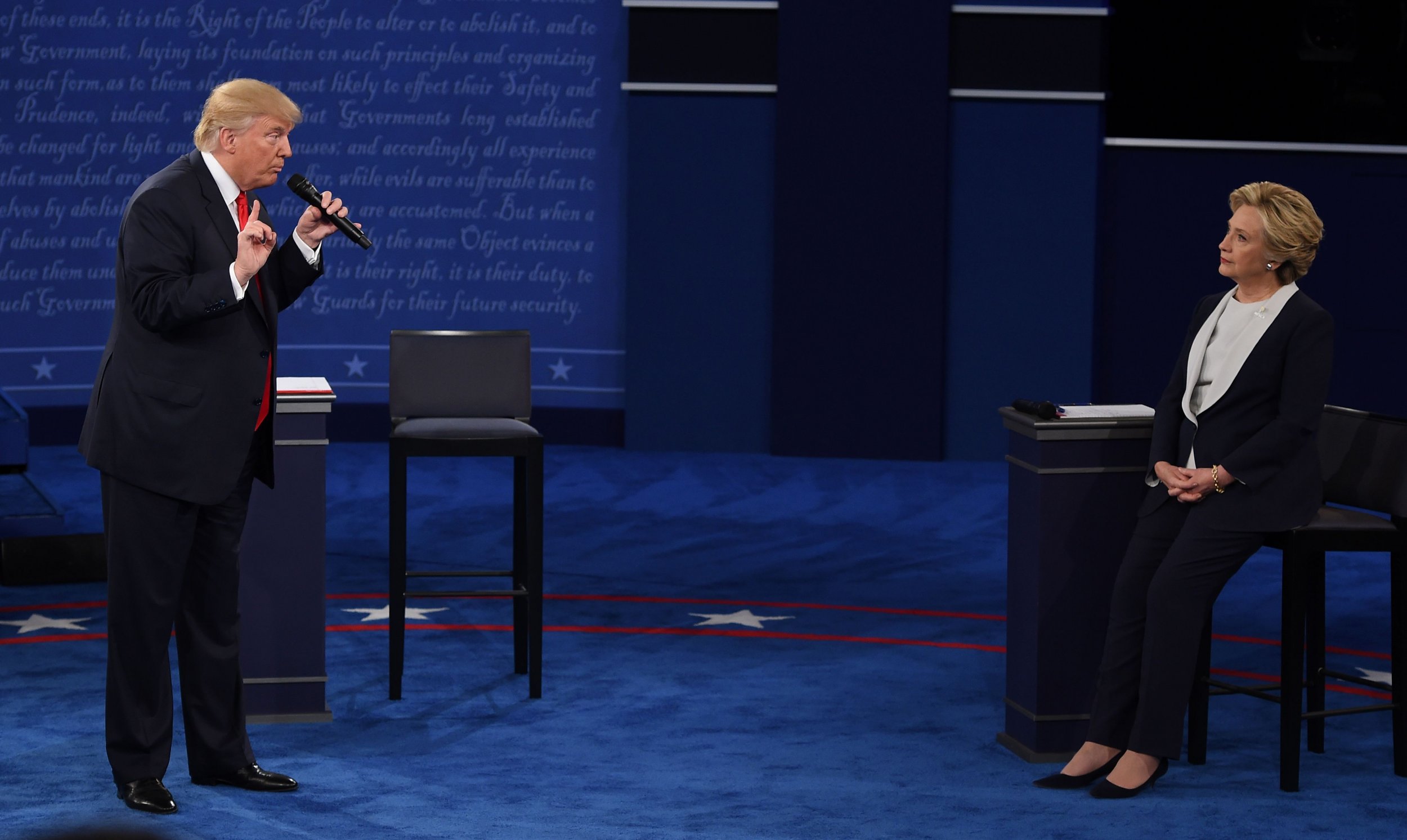 In 2016, Democratic nominee Hillary Clinton came as close as anyone in history to becoming the first female president of the United States. But she, of course, lost to Donald Trump.
A new poll from YouGov released Thursday found that a majority of Americans think, however, that they will see the first woman president in their lifetime. However, that doesn't mean everyone would like to see it happen.
Asked if they'd see a woman president in their lifetime, 20 percent of respondents said they "definitely will," while 43 percent said they "probably will." A total of 63 percent believed they would likely see a female president before they die.
YouGov also asked, "Do you personally hope that the United States elects a woman president of the United States in your lifetime, or not?" Sixty-six percent of all respondents said yes, while 34 percent said no.
A comfortable majority of Republicans—59 percent—responded no, they don't hope to see a woman president in their lifetime, according to YouGov. In comparison, 89 percent of Democrats and 63 percent of independents responded that yes, they hoped to see a woman president before they died.
The YouGov poll surveyed 1,500 U.S. adults from April 22 through April 24. It had a margin of error of plus or minus 3 percentage points.
Clinton's candidacy was, of course, a big moment for women in U.S. politics. No other woman has ever earned the nomination of one of the major parties. After her loss in the election—to a man accused by multiple women of sexual misconduct—2017 became a year that was, in many ways, defined by women leaders.
Millions of people took to the streets across the world in the Women's March shortly after Trump's inauguration. More recently, the #MeToo movement has helped shed light on just how many women have suffered from harassment, discrimination and assault. The movement has also revealed accusations against a number of men in positions of power.