Nearly six in 10 American workers will not be able to meet their basic financial needs in one month or less under quarantine due to the coronavirus pandemic.
Fifty-eight percent of workers say they won't be able to pay rent, buy groceries or take care of bills if quarantined for 30 days or less, according to a new survey from the Society for Human Research Management (SHRM) released Wednesday morning.
One in five workers said they'd be unable to meet those basic financial needs in less than one week under quarantine.
"This has a real impact on people's lives and it's creating a level of stress that cannot be overstated," said Johnny C. Taylor Jr., the president and CEO of SHRM, noting that many Americans live "right on the margins of paycheck to paycheck."
"The data underscores this pandemic is in many ways more challenging than the 2008 financial crisis," Taylor Jr. added. "Many expect this to get worse before it gets better."
SHRM surveyed 492 working Americans between March 12 and March 16. The margin of error for the study was plus or minus 4.34 percentage points. The data used by the group was weighted to reflect the U.S. population.
The survey was conducted before Congress passed the historic $2 trillion stimulus package on March 27. SHRM acknowledged that some aspects of the CARES Act may "help mitigate" some of these problems for workers.
The legislation provides $250 billion for an extended unemployment insurance program that will expand eligibility and give workers an extra $600 per week on top of what state programs pay in benefits. The bill will also award one-time $1,200 checks for individuals making up to 75,000 and $2,400 checks for married couples making up to $150,000.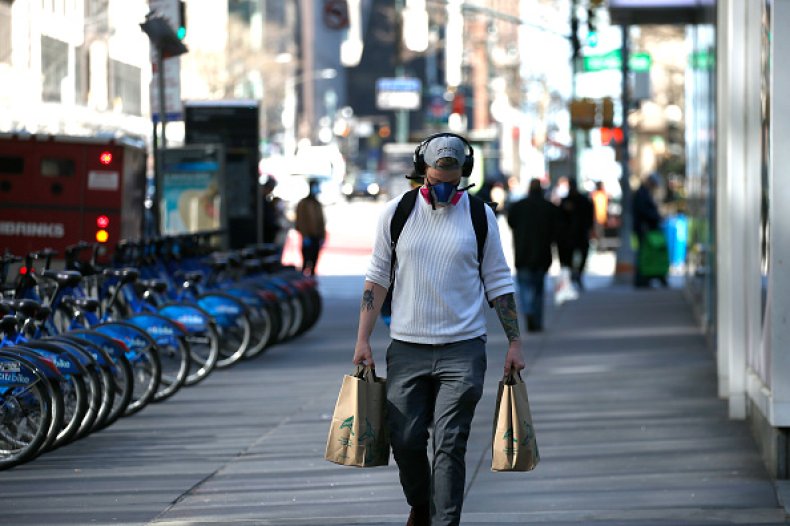 SHRM also found that small businesses will be greatly impacted by the coronavirus outbreak. Half of small businesses in the U.S. can't afford to pay employees for a full month under quarantine conditions. More than half of small businesses expect to see a loss in revenue somewhere between 10 and 30 percent. The group surveyed a sample of 512 small business owners from March 13 to March 16, 2020.
The stimulus package includes nearly $350 billion for a small business loan program called the Paycheck Protection Program. Treasury Secretary Steven Mnuchin told Fox Business Network on Monday that small business loans will be made available starting Friday.
President Donald Trump has said that the United States was "not built to be shut down" and at one point had expressed a desire to reopen the nation by Easter, which is on April 12. He has since backed away from that goal and has enforced social distancing guidelines until the end of the month.
"The economy is No. 2 on my list," Trump said Monday during a White House press briefing on the coronavirus pandemic. "First, I want to save a lot of lives."